Seunggi Jeong (승기 정 https://horangi.com/careers), our very own Lead Cyber Operations Engineer at Horangi, was invited to provide a lecture to the students at the Digital Media High School (한국디지털미디어고등학교) in Gyeonggi-do, South Korea on 12th Dec 2017.
At the lecture, Seunggi presented on a variety of topics to students interested in learning more about the cyber security industry. These ranged from discussing the fundamentals of information security, to details on the relevant roles and responsibilities of an information security expert operating in our increasingly complex digitized world.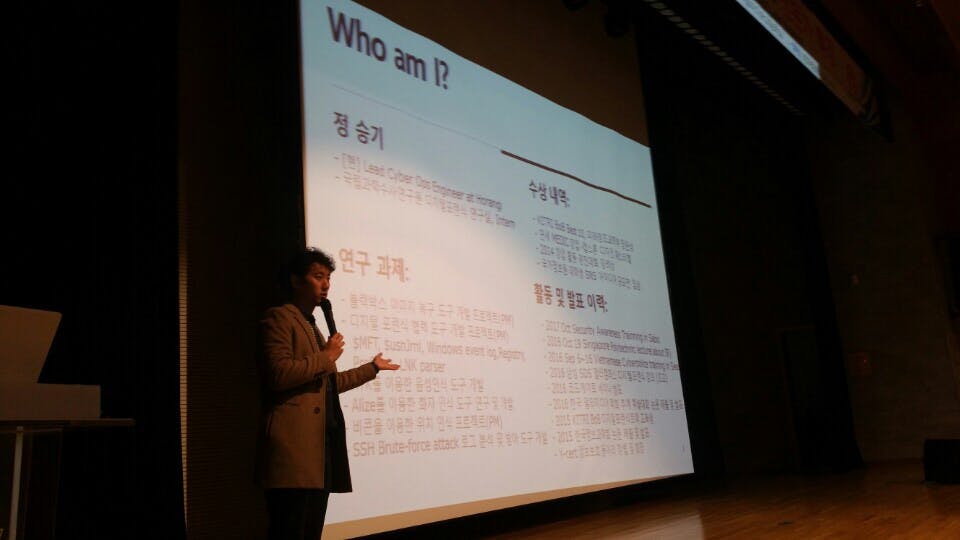 Given the diversity of information amongst penetration testing projects, incident response operations, and investigating malicious codes, Seunggi provided the students a better understanding about these positions within the broad field of contemporary cyber security. Furthermore, he introduced the various industry requirements and certifications to assist students seeking a career in the field.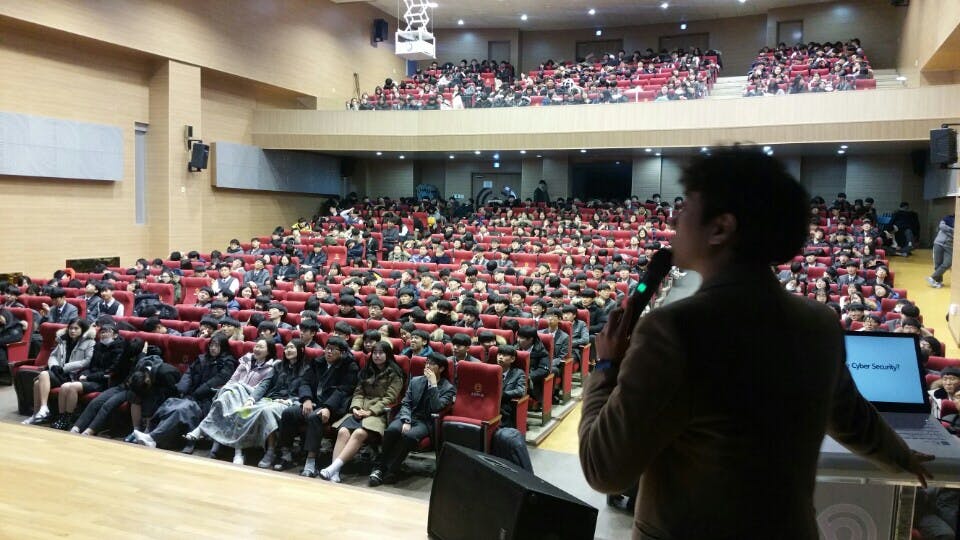 Around 500 students attended his lecture. This goes to show how the importance of cyber security is being understood by the younger generation, a positive sign amidst the constant rabble about the shortage of skilled professionals within the industry today.
To learn more about Horangi and what we do, click here.