Here are some of the Top Cyber Security Keywords of 2017: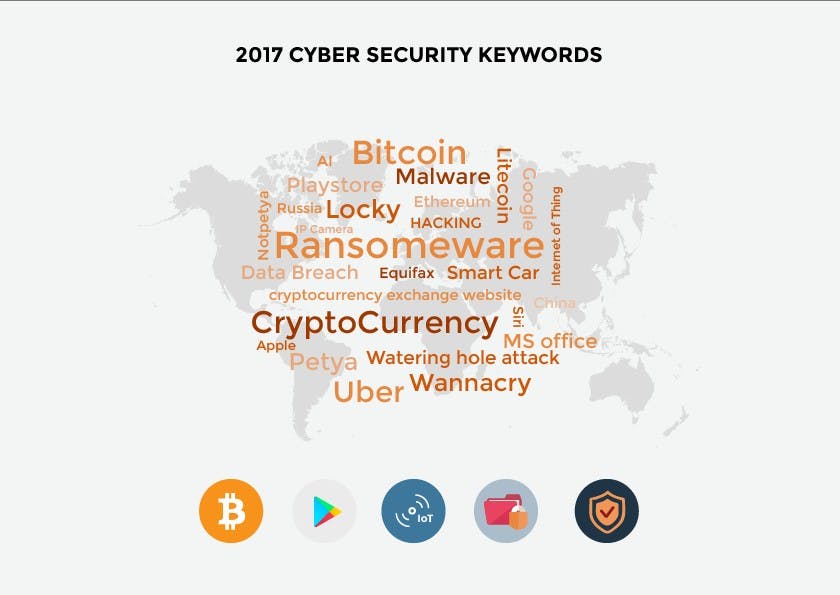 Generated based upon the most frequently reported issues, our consultants at Horangi generated this infographic reflecting the top security buzzwords covering the main events of last a few months. While there has been many reports of data-breaches this year, a hot topic of discussion has been cryptocurrencies and products closely connected to the Internet-of-Things. As the cryptocurrency boom is still ongoing, security concerns related to the area will continue to be a main area of concern leading into 2018.
If you would like to know more about the details of cyber security issues that occured in November, click the links below to read reports developed by our consultants.
November in Review [Here]