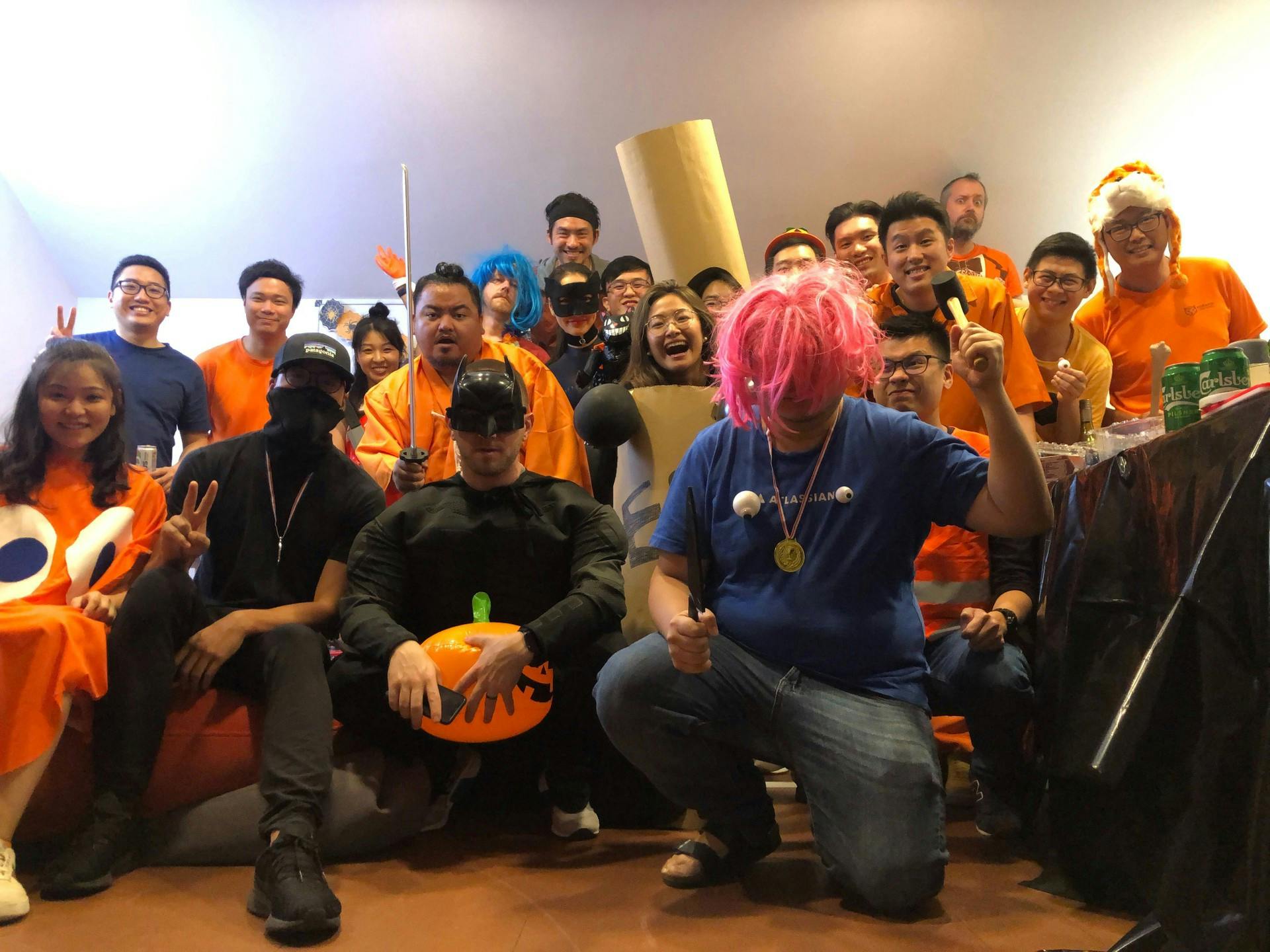 With new hires across Product, Marketing, Revenue, and Customer Success as well as an October packed with major events across Singapore and Indonesia, Horangi took to our infamous attic at the Horangi Singapore headquarters to celebrate Halloween 2019 in H-orange fashion.
From tigers and monkeys to modern samurais and serial killers, our participants arrived dressed for a night not to forget. And when it came to the costume awards, these four walked away with medals: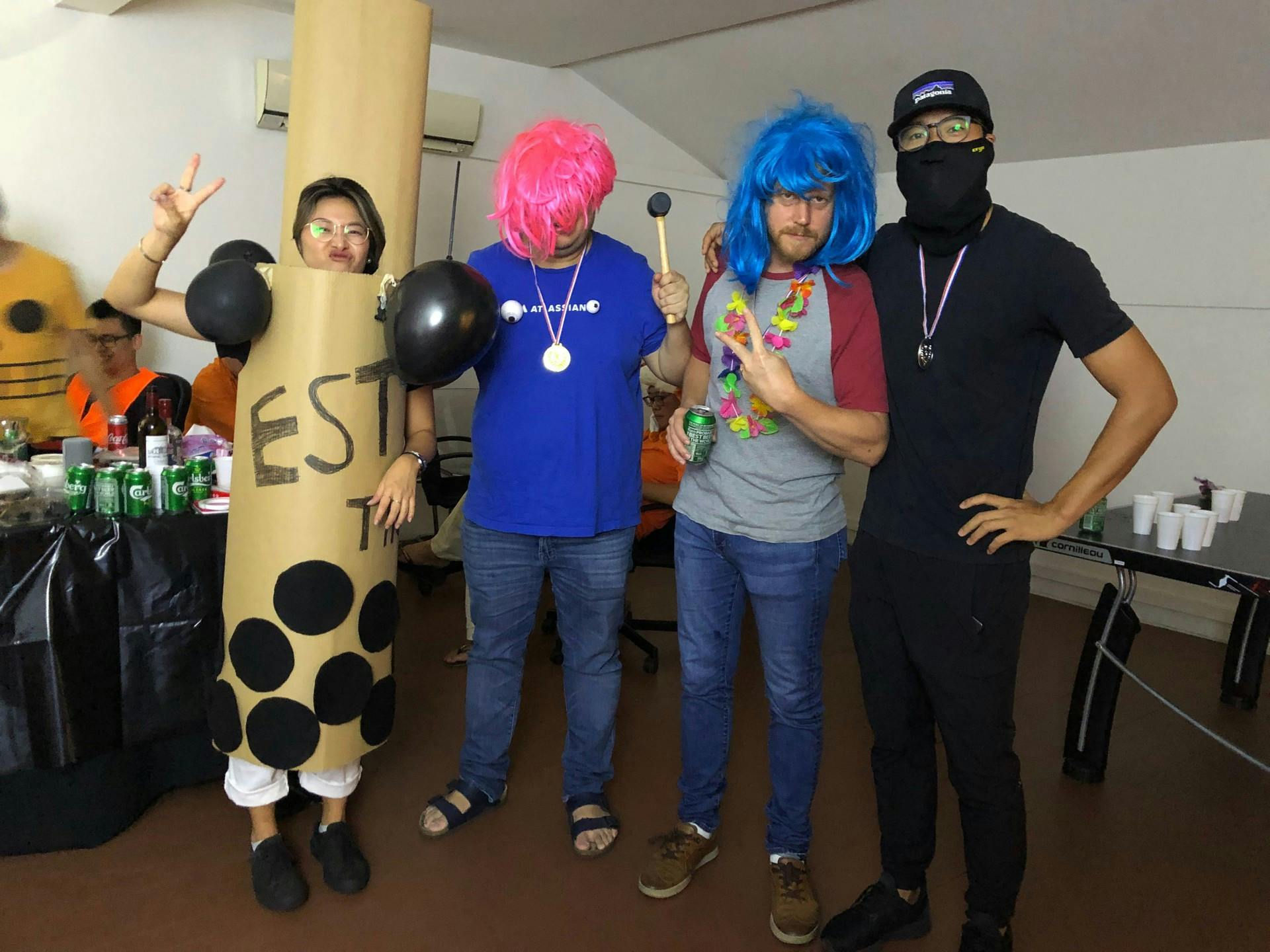 Estelle Chiu, Steve Teo, David Nagrosst, Alex Tran (from left to right)
Innovate without fear
Want to be part of the Horangi family and continue our tradition of solving the toughest security problems out there?
Come and do the best work of your life with Horangi, an employer recognized by Tripartite Appliance (TAFEP) for our good employment practices.
P.S. We've got bigger news coming up to close an eventful 2019, so stay tuned!