Chad Lynch, one of our Senior Cybersecurity Software Engineers, gave a presentation about Cryptocurrency issues trending in 2017, as well as 2018. Horangi CEO Paul Hadjy, CTO Lee Sult, and Director of Cyber Security Operations Quanheng, joined this meeting to give more information regarding this topic.
Among the main talking points raised by Chad were the posture of security standards, cyber security, and the evaluation of security states for individuals, engineers and executives.  This discussion was successfully organized by Blockchain Startups at the Prudential Insurance Marina One building. Blockchain Startups is a global cryptocurrency and blockchain startup community connecting founders and developers through engaging informational and active events. It was an honour for Horangi to be invited to this meeting to lead the discussion on cyber security issues connected to the blockchain environment.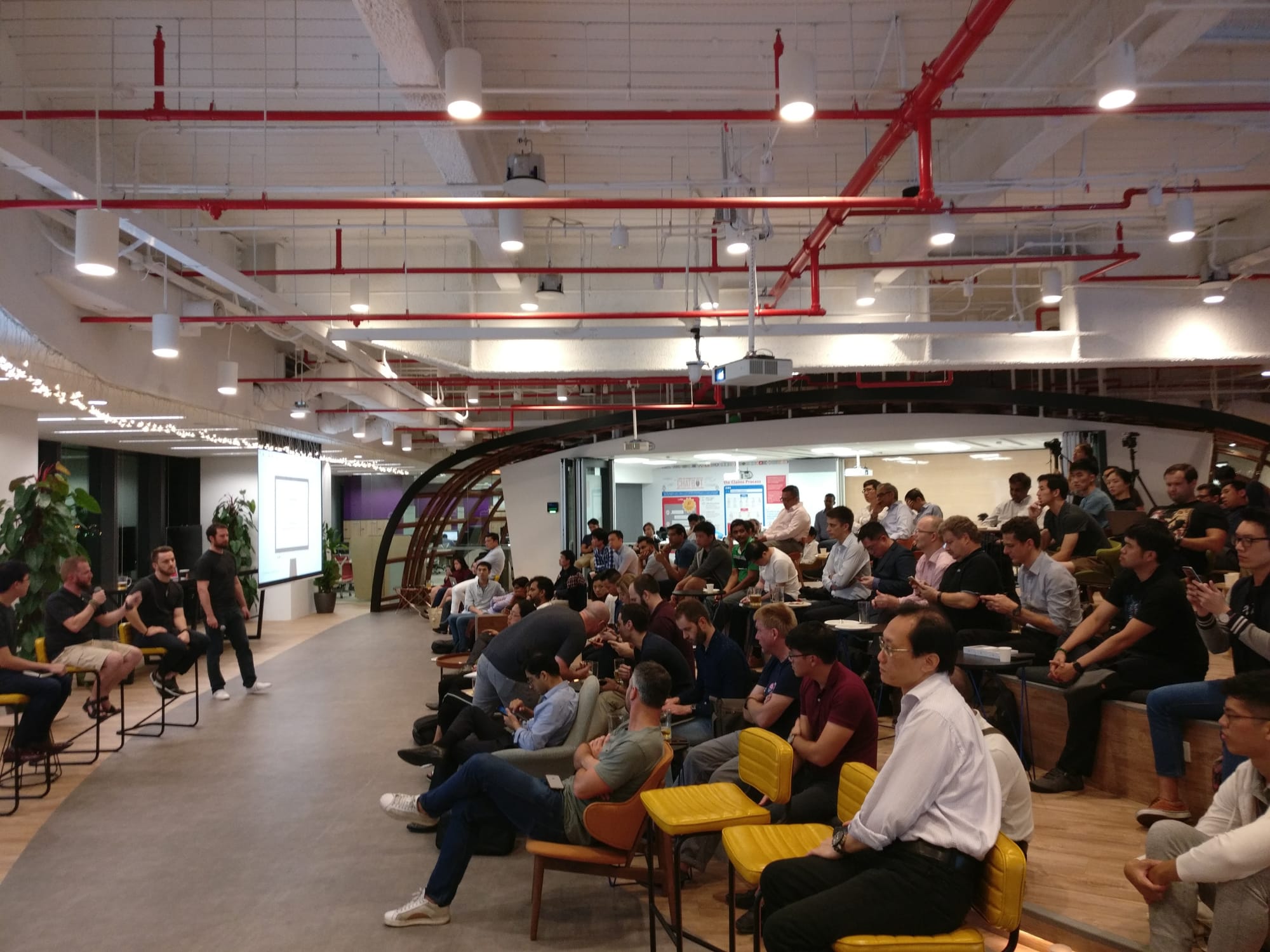 For this event, Chad gave real-life examples of cyber attacks that were empowered by social engineering. According to his opinion, many people are still falling prey to attackers.
Various professionals expressed interest in blockchain and cryptocurrency; from Software Engineers, to Business Executives. This goes to show the degree of concern about the security of the cryptocurrency environment, regardless of profession.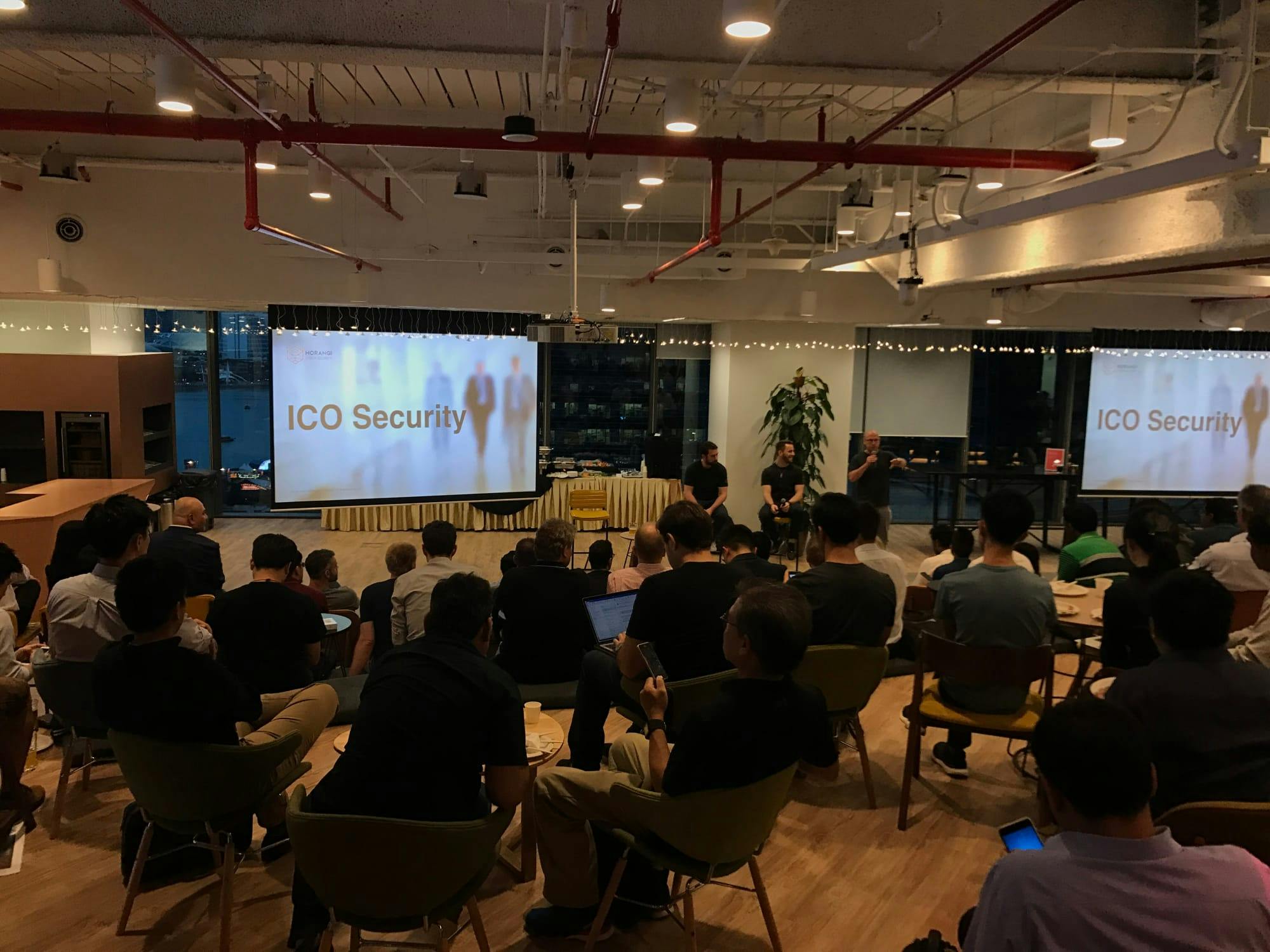 If you worry about your cyber security state, join us for free consulting!