As enterprises grow, the need to safely share secure information among employees becomes paramount. To facilitate this need, our clients now have access to the newly added multi-user feature.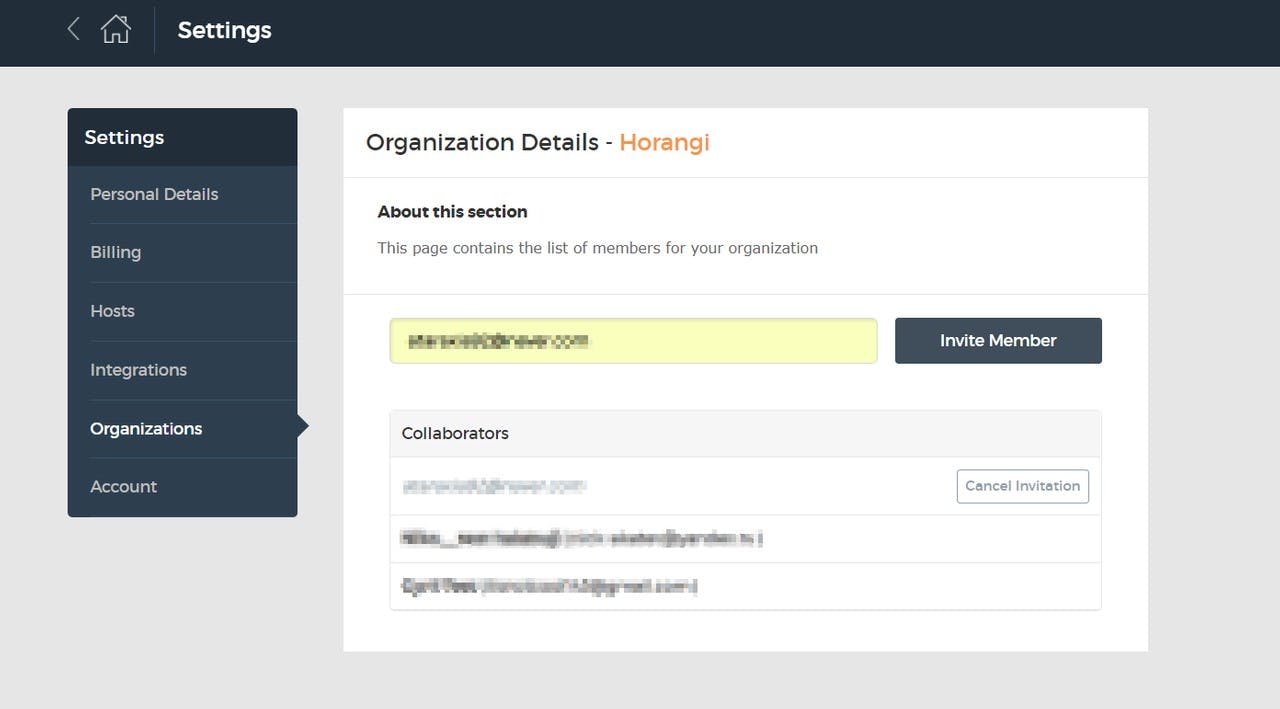 In Settings > Organization,  the owner of the account can invite other team members to share secure information based on scan results. Invited users can see their current security levels, scan results, market comparisons as well as add hosts.
At Horangi, we are always eager to improve and add features for our clients! Enjoy our new feature with your team members now.