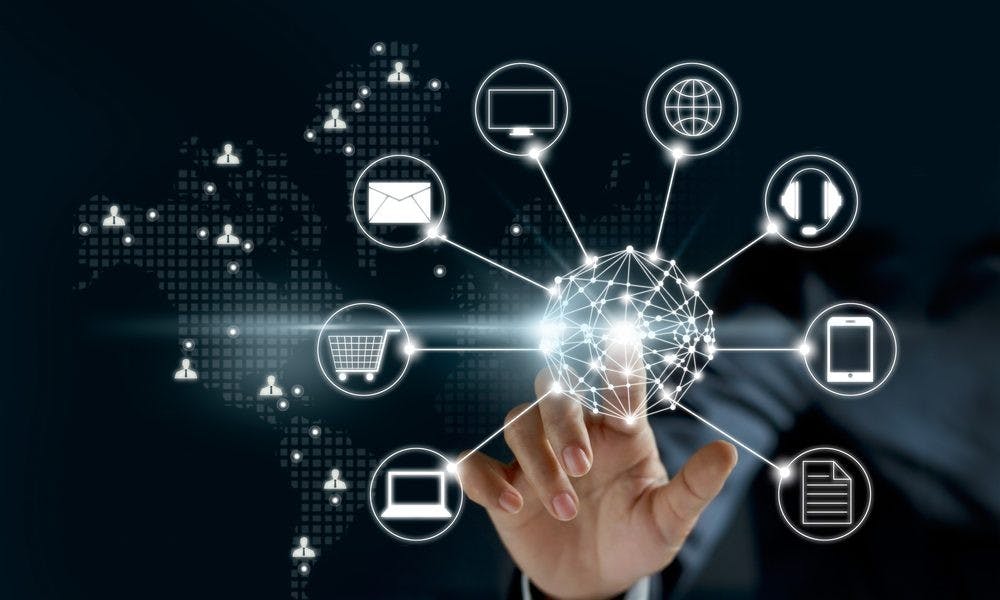 Image Source:  https://securecdn.pymnts.com/wp-content/uploads/2017/04/omnichannel-b2b-ecommerce-sales-mobile-web-in-store-1worldsync-information-product-management-supply-chain.jpg
There are lots of different types of scanners available to the public, each designed with an intended purpose. Currently, most people often mistaken a 'Network Scanner' with a 'Web-Application Scanner'. Despite the various similarities between the two, there are actually distinct differences between them. 

Network Scanners are IP (Internet Protocol) scanner tools that are used for analysing computer networks of varying sizes. These tools utilise a method called pinging, where packets (pieces of data) that are transmitted back-and-forth between computers (hosts) to determine their operational status. The intelligence generated from such means range from obtaining Specific IP Addresses, the System Architecture, details about the Operating Systems used, and the Types of Services implemented throughout the network. A common reconnaissance tactic,  attackers often use scanners to narrow down targets and identify vulnerabilities within a network for follow-on attacks.

Alternatively, Web Application Scanners are tools that focus on detecting vulnerabilities on the web application layer for architectural weaknesses. However, such tools are themselves vulnerable to exploitation from hackers, and thus limits their effectiveness as a security tool. At Horangi, our indigenously developed application scanner provides customers a comprehensive security tool capable of examining a network to determine the existence of various risks as outlined in OWASP's Top 10, a list of the most critical security risks to webs applications.

To know about real life examples of web attacks, you read about it here. 

As more communities continue to digitise their services and corporate operations, they will come to increase their dependency on complicated web applications to expedite complex—or laborious—procedures. As this dependency continues, it has become critically important to manage all security aspects and reducing an enterprises's overall risks to their online services. It is better to adopt a proactive security stance in identifying and remediating any network vulnerabilities with Horangi's scanners before the hackers do.