What is Penetration Testing?
Penetration TestingPenetration Testing is a form of security assessment that tests a system, network or software applicationsoftware application, with the objective of identifying security vulnerabilities. Penetration testing helps to assess the security posture of the target IT assets and its configurations. In short, penetration testing helps to identify potential loopholes that might be exploited by an attacker.
To explain more in detail, there are multiple benefits of conducting the penetration testing on the organization's systems. Also, there are different penetration testing approaches that can be achieved, as we described in our previous articles.
Into the world of Penetration Testing: Where to start?
For those who want to check out the field of penetration testing or just want to get a feel of what penetration testing looks like, we recommend free online platforms to brush up your skills in penetration testing and cybersecurity. There are different targets and penetration testing scopes (e.g. web, network and mobile). It is recommended to start with the web because it is both familiar and also the easiest entry point. Note that conducting penetration tests without permission and authorization is illegal but there are platforms that permit the legal practice of pentesting. Besides free YouTube resources on problem solving across different hacking platforms, some other platforms that are gamified include:
For more advanced learning, check out these other practice grounds:
Penetration Testing Security Tools
Below are commonly used operating systems and security tools for various technical assessments.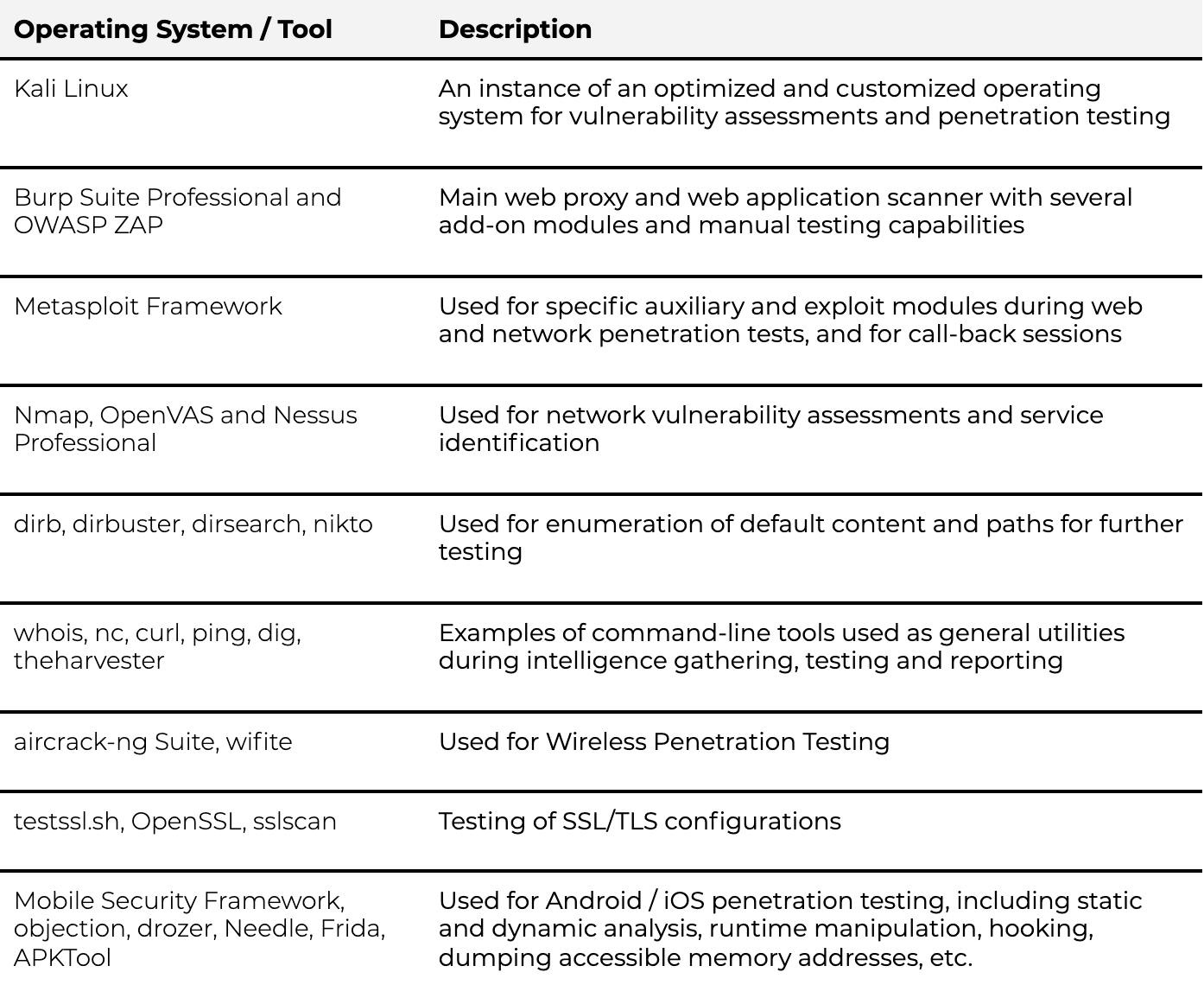 Other Useful Resources
Penetration Testing in a Structured Manner
If you are serious about pursuing the profession of a security practitioner, particularly as a penetration tester, it is important that we provide consistent coverage and quality of work for every engagement. Below are some reference frameworks to learn the standard methodologylearn the standard methodology:
While executing the penetration test using standardized methodology is important, we cannot emphasize enough the importance of being creative, curious, and needing to think out of the box. Your goal as a penetration tester is to find vulnerabilities and loopholes, that's why asking What If and Why questions is critical to identify scenarios beyond the imagination of developers and architects.
Want to meet and be connected to other security professionals like you? Check out Infosec Conferences for the latest events in cybersecurity.