Our Product Engineering team has been working hard to push out new Storyfier features, improvements and bug fixes. Let's take a look at what we've just released for June.
Slack Integration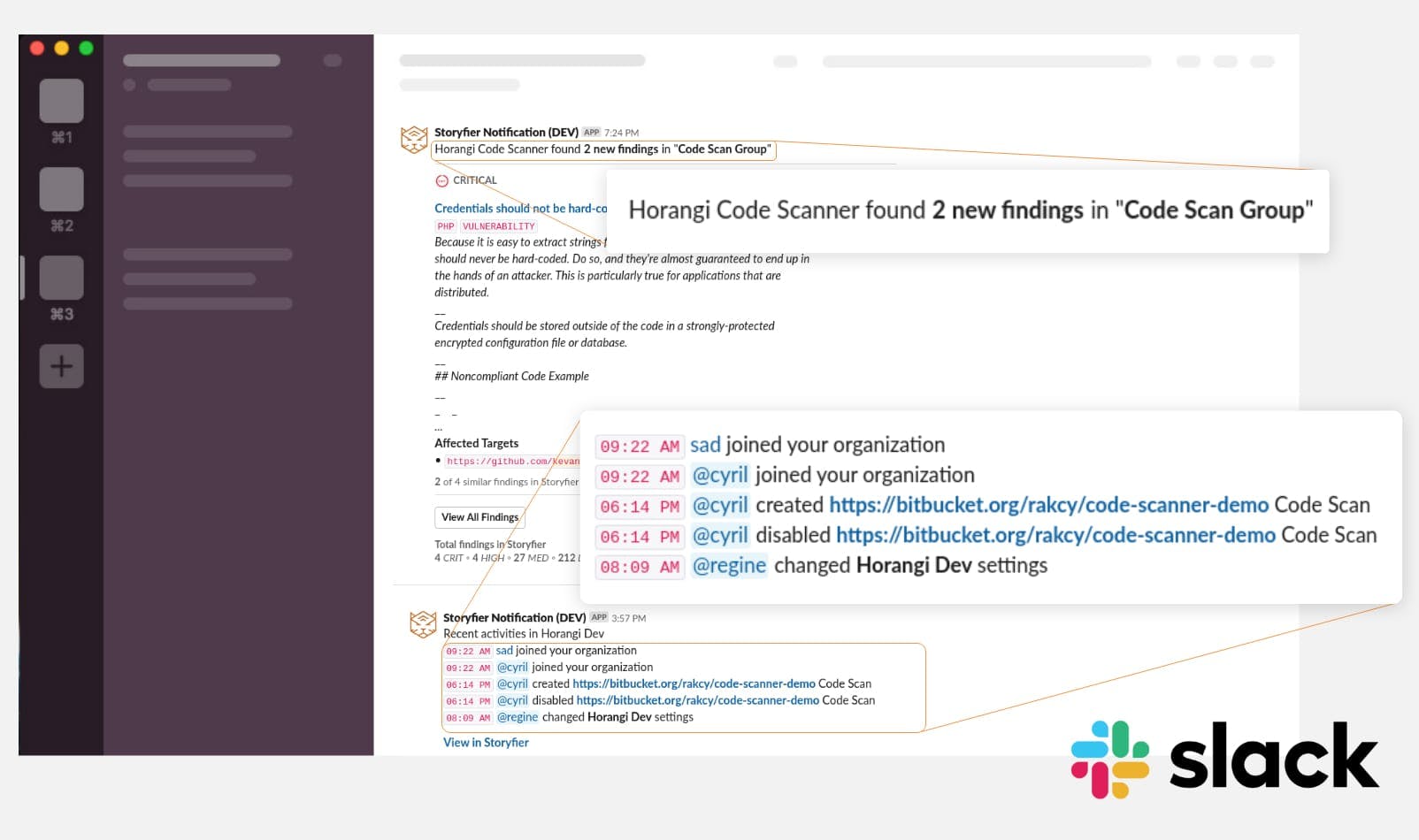 Storyfier is now integrated with your Slack account so you never miss a notification. Once you connect Slack to Storyfier, we will send you regular organization updates so you can get visibility of what's happening in your organization.
Not only that, we will also send you the top new findings after we finish a scan. All of these will be posted on the #horangi-storyfier channel once you successfully integrate Slack.
New Warden Findings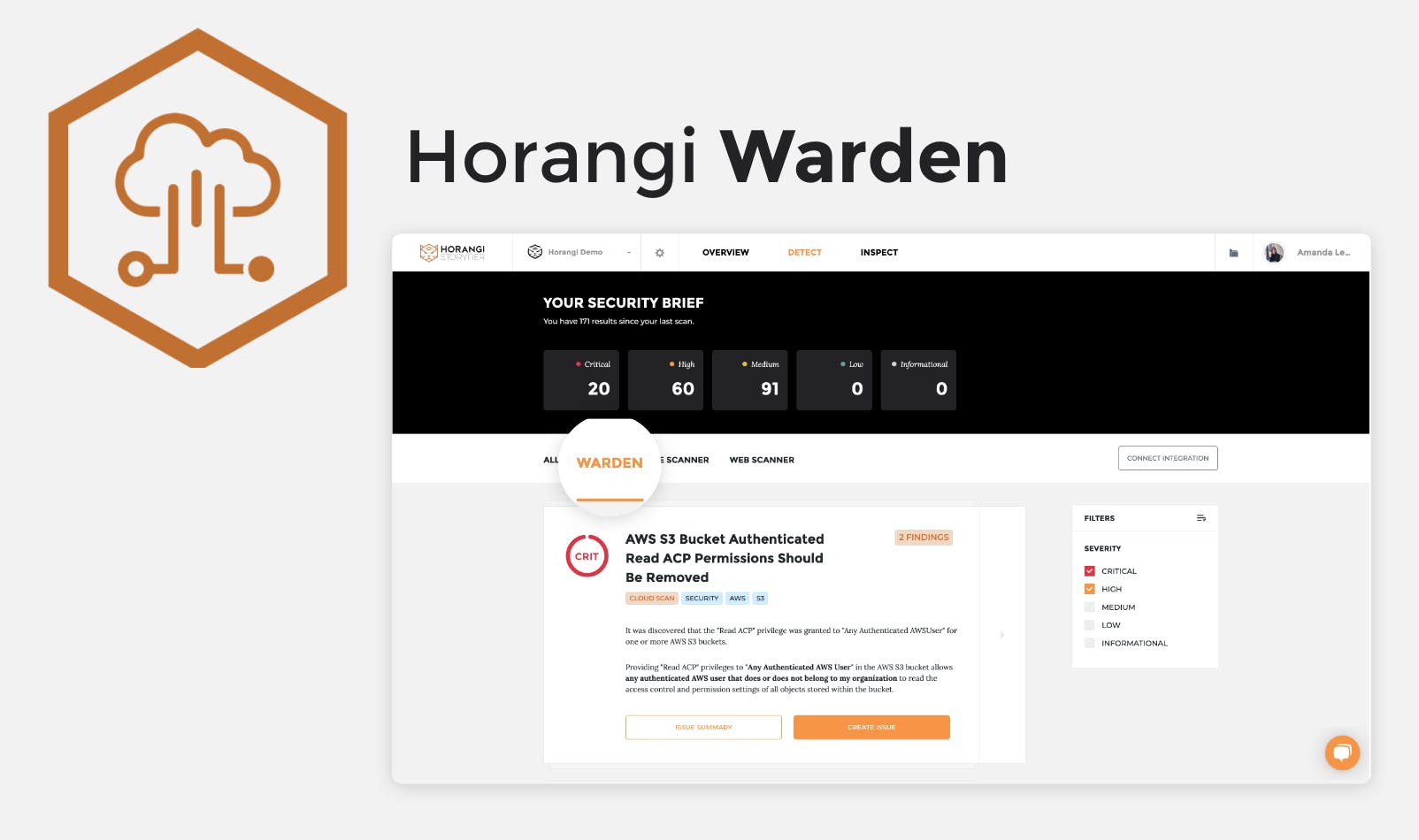 We just pushed a fresh batch of Warden findings in this release. Expect to see new findings for more AWS resources so you can address these issues right away and free up time to get more things done.
Unrestricted EC2 Security Group Ingress Rule - SSH Access
SNS Topics Publicly Exposed
Enable AWS ElasticSearch Encryption At Rest
Enable IAM Password Policy
Insecure CloudFront Origin SSL Protocols
Publicly Accessible RDS Instance
SQS Server Side Encryption Not Enabled
ELB SSL Ciphers Not Secure
CloudTrail Buckets Not Secure
ELBv2 Deletion Protection Not Enabled
Product Support Site Updates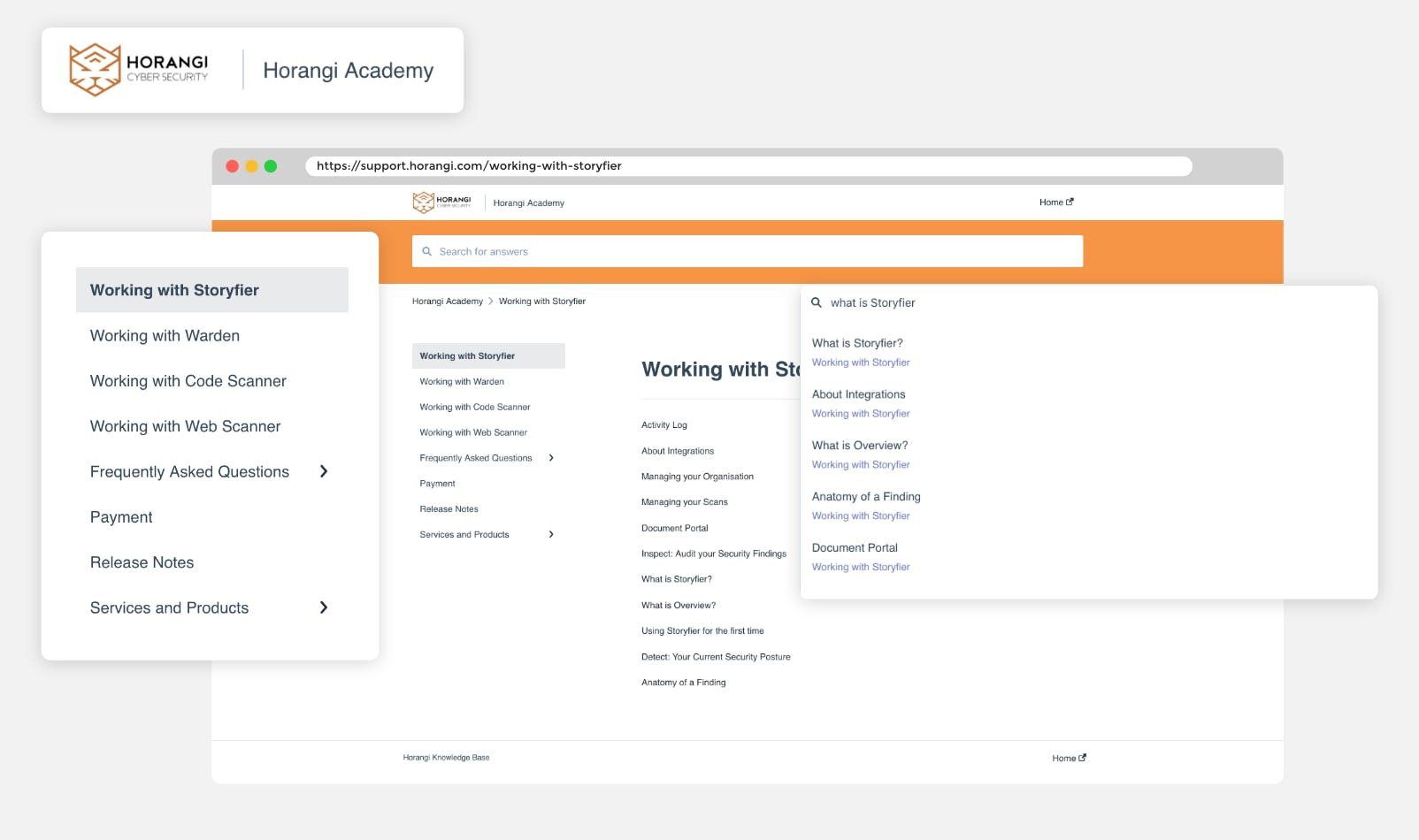 We just updated our support site to include the latest information about our products. If you ever get stuck while working with the Storyfier platform, this is the place to check out.
Onboarding Process Changes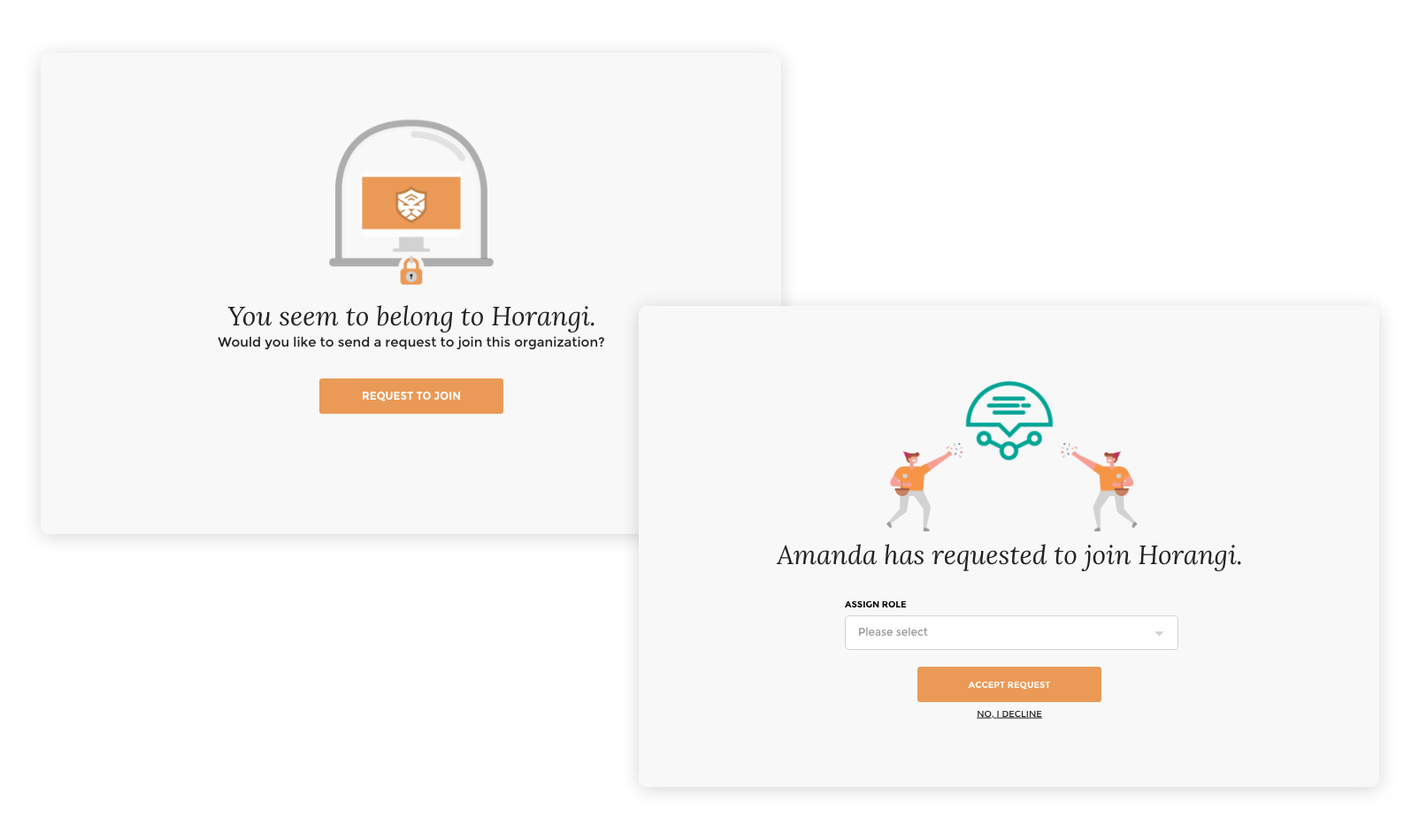 Onboarding is now easier than ever when you register with your organization email. If Storyfier detects that your organization has already been onboarded onto Storyfier, you will automatically be asked to join your organization account.
Registration Changes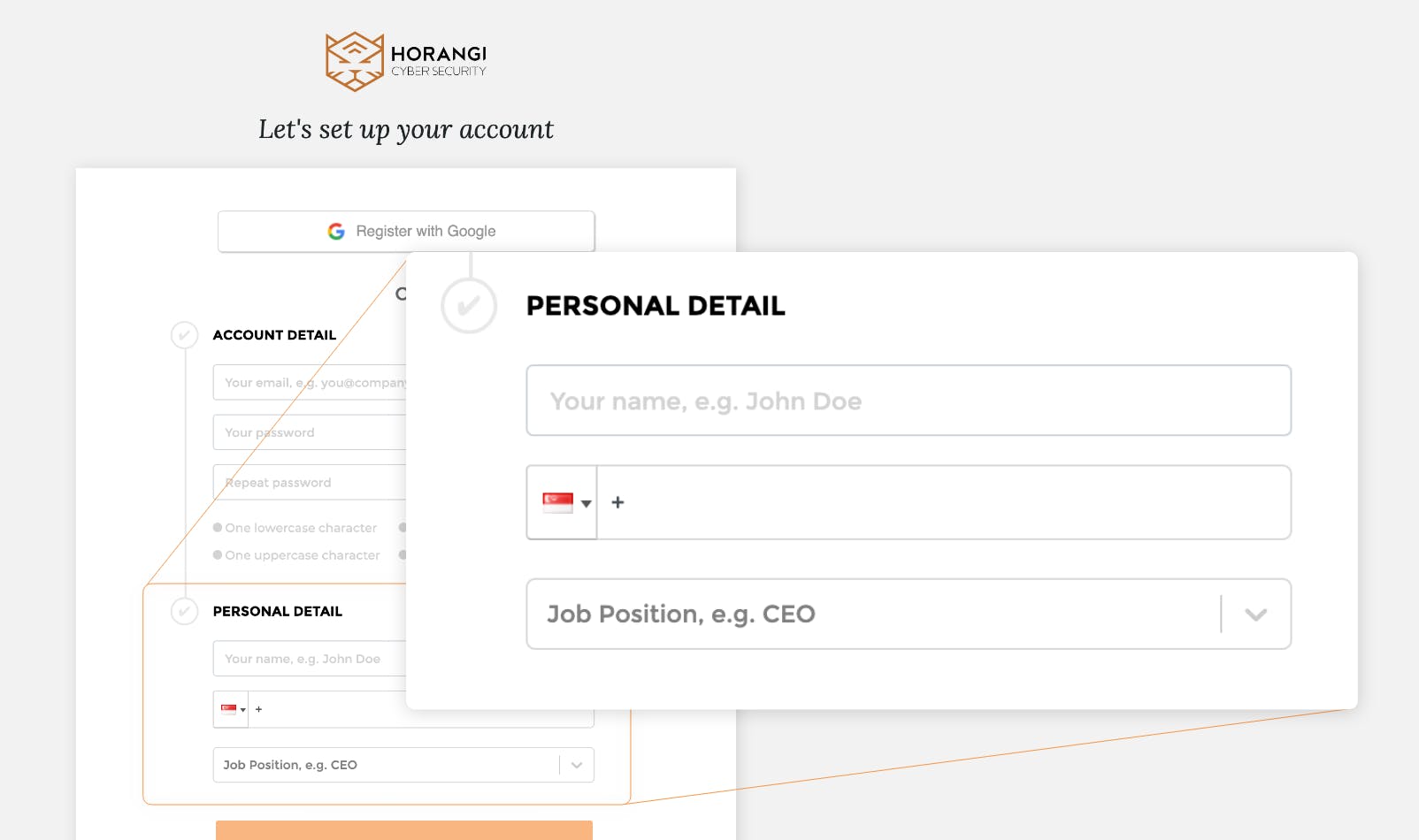 Users now get to personalize their Storyfier profile even more. This provides more context for each user and also helps us at Horangi to provide a better user experience to each user moving forward.
Storyfier Trial Period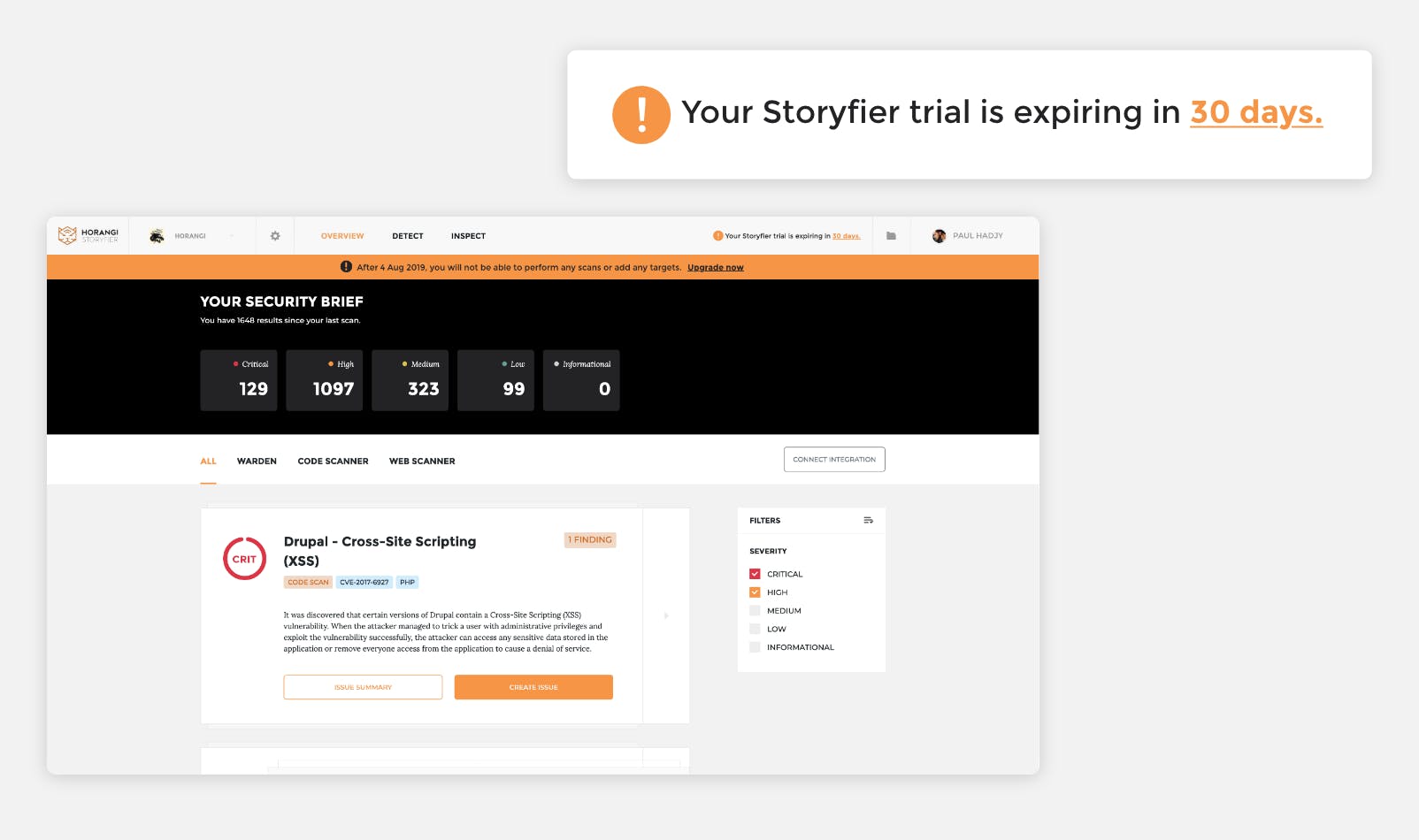 Starting this release, Storyfier now shows an alert banner that notifies trial users how many days remain before the end of the trial period. At the end of the trial, an alert banner will remind you to upgrade to a paid account to add more scans.
Email Notification Updates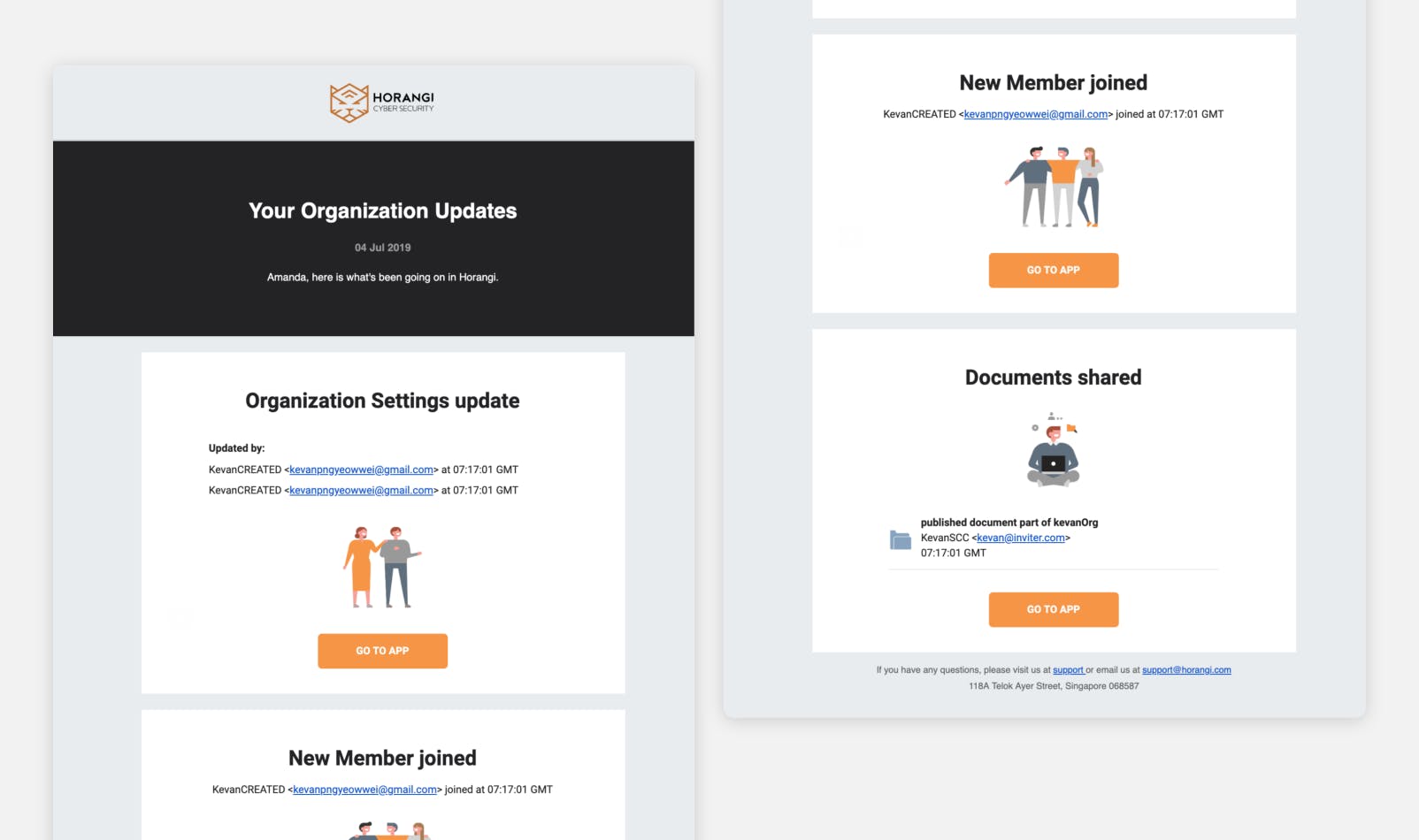 We made email notifications clearer and more informative in this release. With this, you can more easily keep up to date with all Storyfier activities around your security posture.
That rounds up what's new for June. Stay tuned for our exciting new releases next month.
Have you tried Storyfier yet? Register for a trial here.