ICO conference, 16th Jan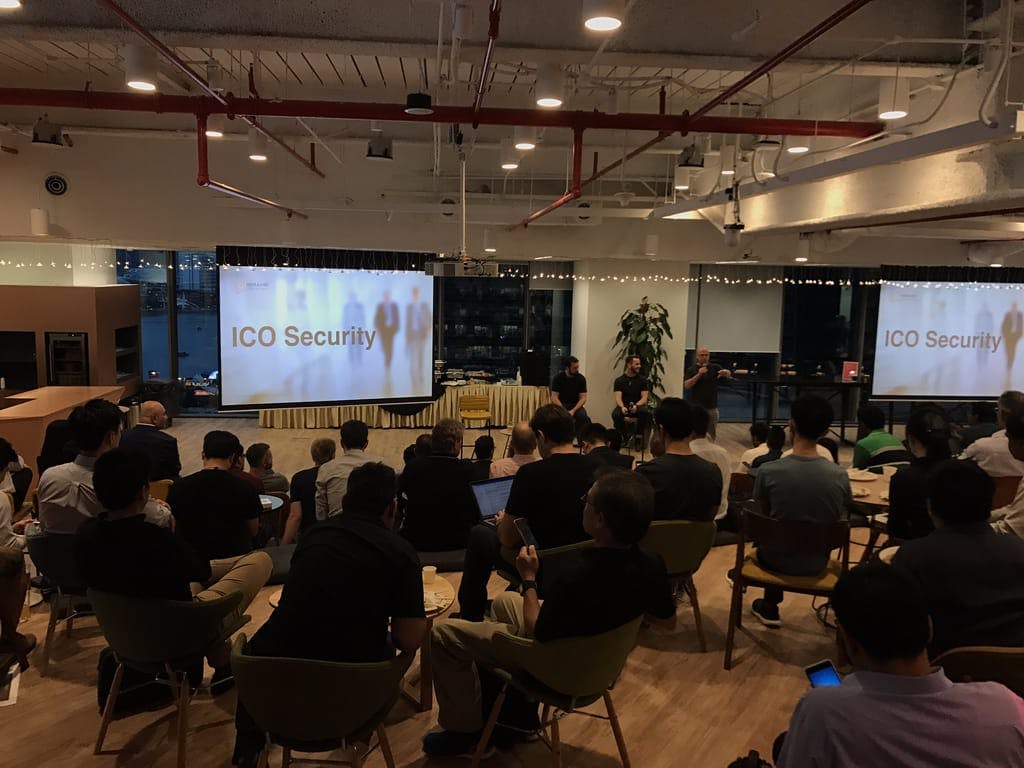 To start the new year, Horangi gave several talks regarding the posture of security standards, cybersecurity, and the evaluation of security states for individuals, engineers, and executives. The ICO conference was organized by Blockchain Startups at the Prudential Insurance Marina One building. For this seminar, our very own Head of Crypto Security, Chad Lynch talked about real-life examples of cyber attacks that were empowered by social engineering.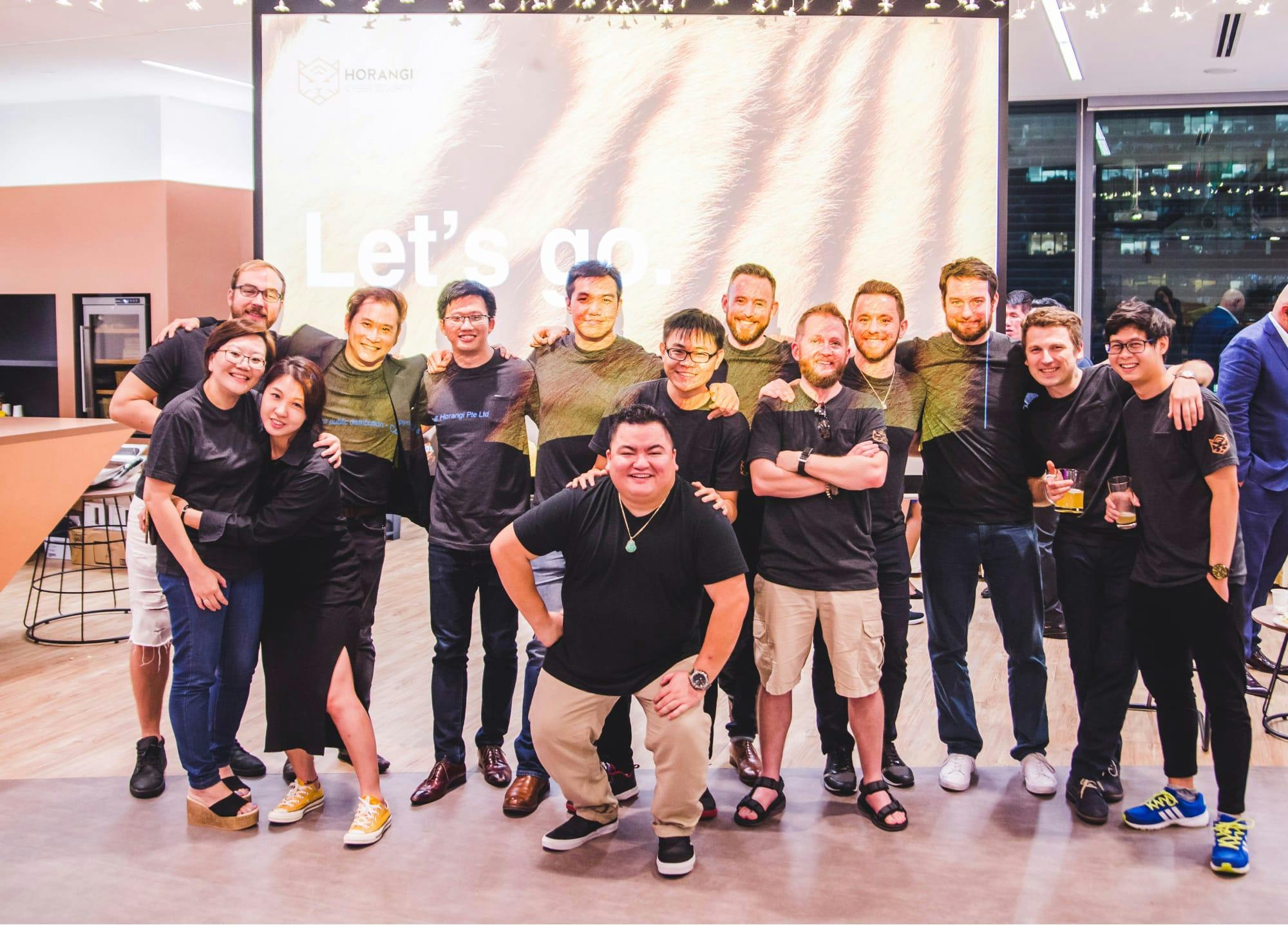 Cyber Tech Asia, 29-31 Jan
As the digital world is quickly infiltrating into all aspects of our everyday lives, we are all vulnerable to cyber threats. The Internet of Things, vehicle-to-vehicle (V2V) communication, medical devices, the smart home and even wearable computing are the main fields where cyber industries are looking to cover in coming years. Singapore and Greater Asia have been struggling to mitigate cyber threats while being at the forefront of global technological solutions.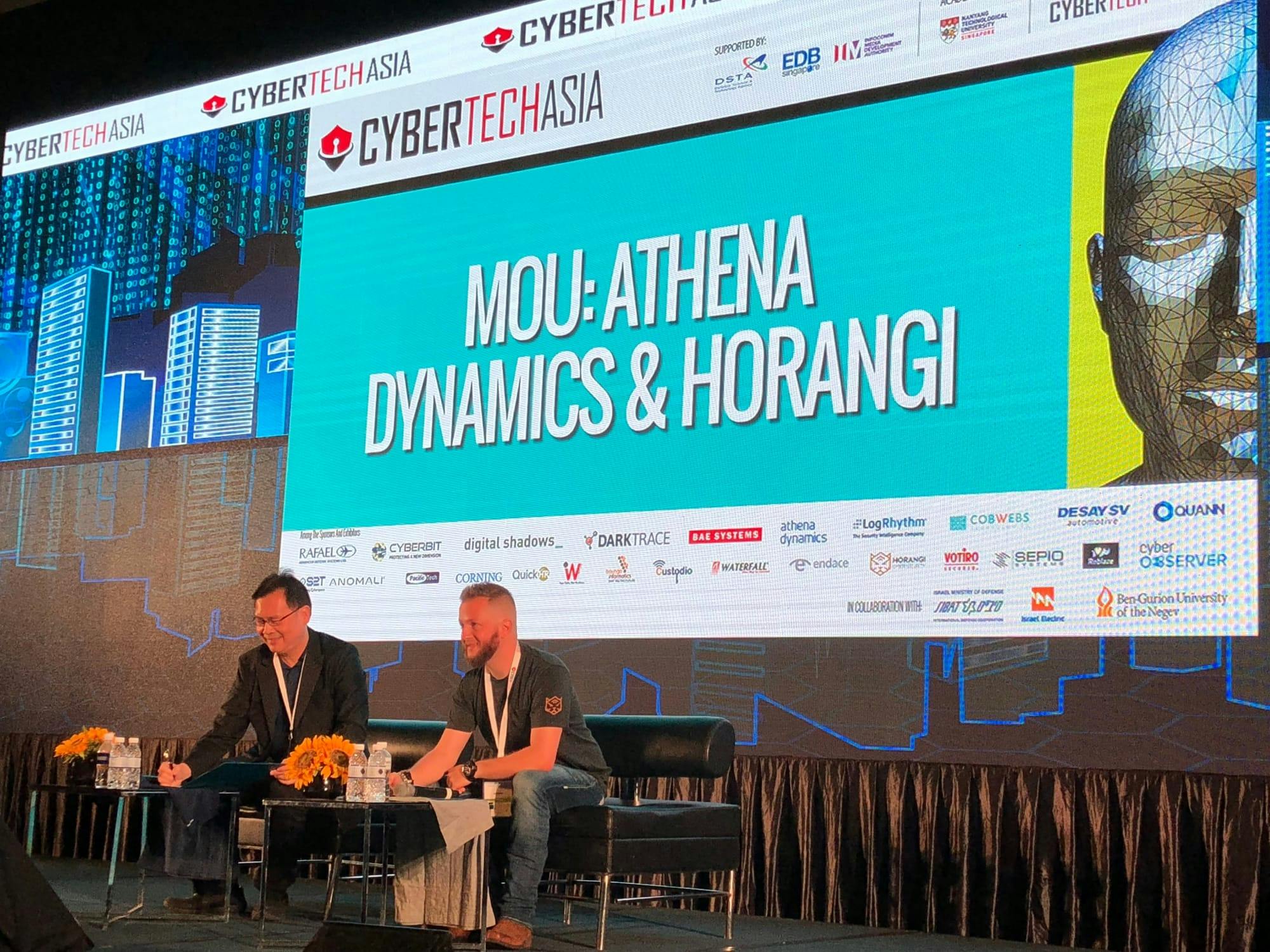 Cybertech provided attendees with a unique and special opportunity to get acquainted with the latest news regarding cyber innovations and solutions featured by the international cyber community. The conference was mainly focusing on building networks and forming new connections as Cybertech provides the incredible business platform for B2B interactions.
Through this event, Horangi got a chance to sign an MOU with a listed company B H Global subsidiary Athena Dynamics.
ICO Webinar, 30th Jan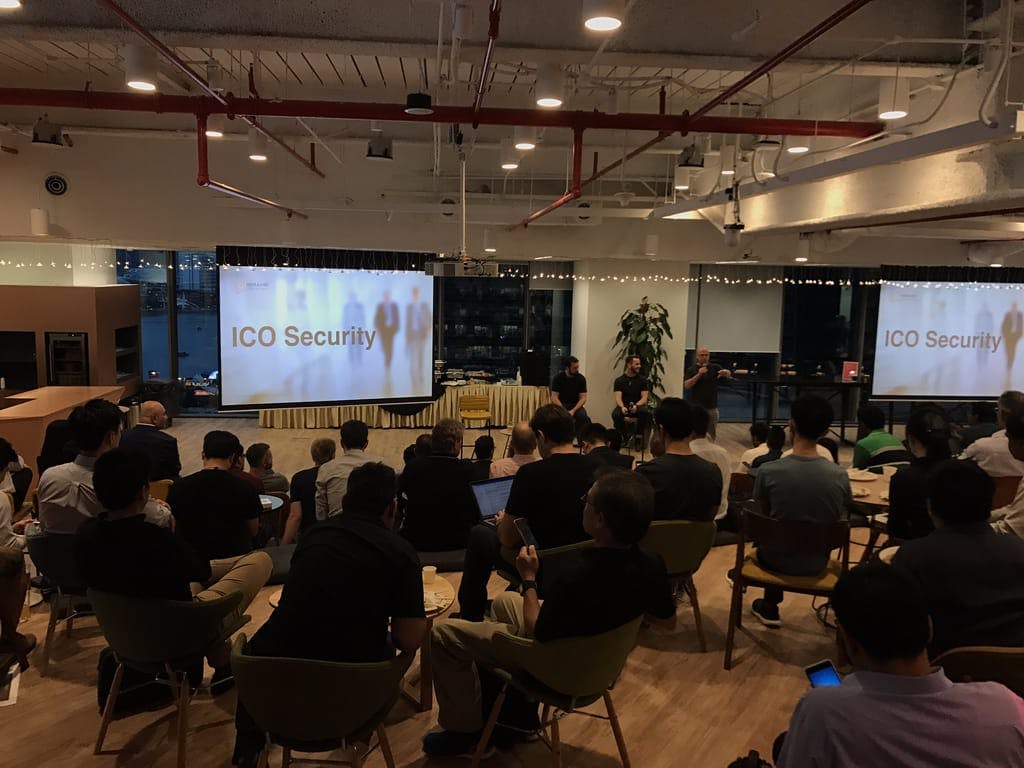 In response to roaring demand, Horangi organized a webinar exploring security best practices related to Initial Coin Offerings (ICOs). The webinar was closely supported by Singapore Blockchain Startups.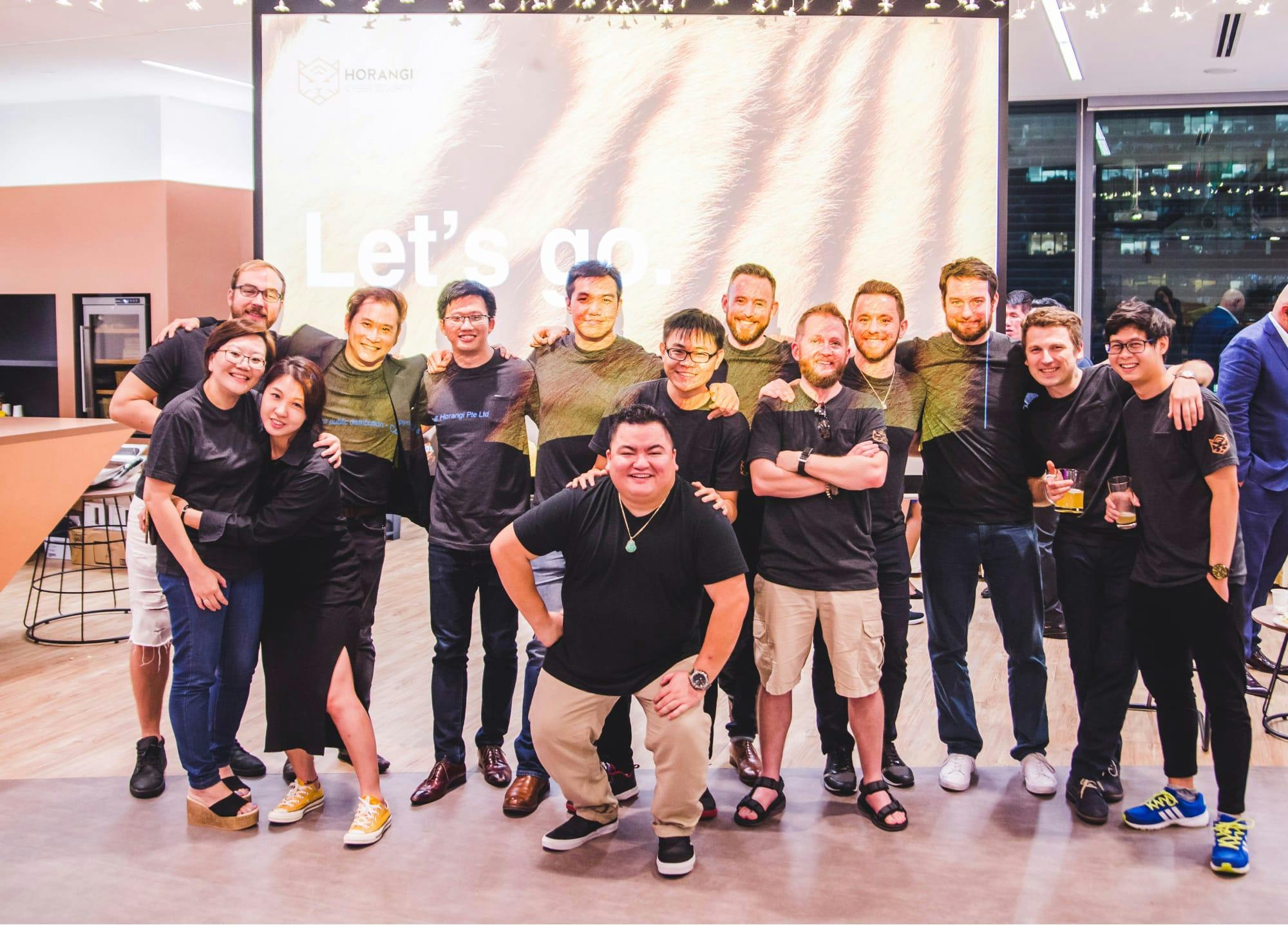 With reference to Horangi's prior experience in providing security services, advisory and support to an ICO suffering an attack, Horangi's Chief Technology Officer and Co-Founder, Lee Sult, emphasized the importance of having a separate crypto security team that monitors the latest changes and trends within the cryptocurrency industry.
Horangi's Head of Crypto Security, Chad Lynch, lead the core presentation exploring a variety of intriguing topics. The webinar concluded that the major threats to an ICO can usually be attributed to cyber attackers exploiting the lack of regulations from the government within the cryptocurrency marketplace and the lack of cybersecurity knowledge amongst project owners.
Fastfive X Horangi Office Opening Party , 1st Feb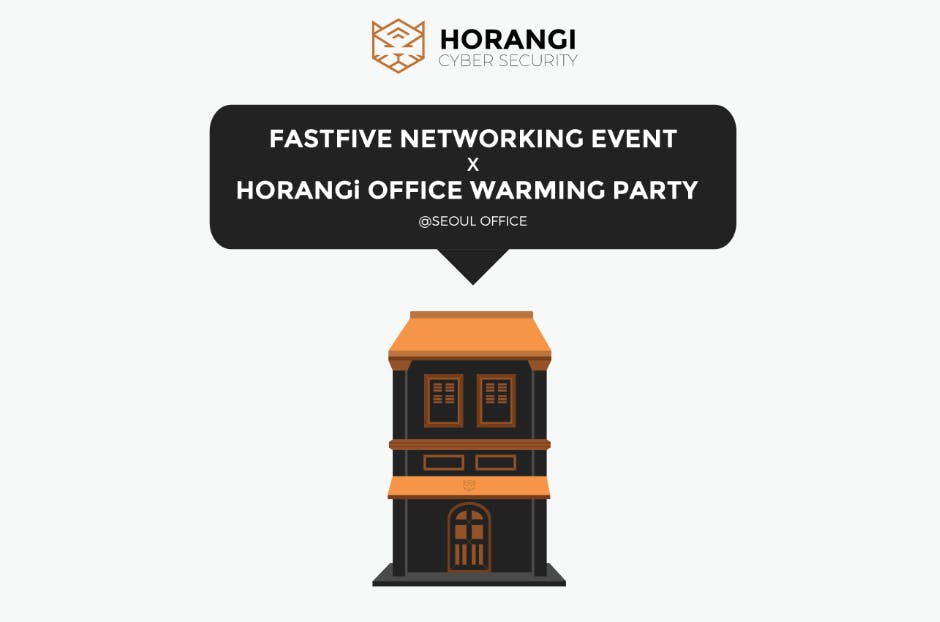 Horangi organized the Office Opening party at the Fastfive Gangnam branch. To celebrate our opening party, the president of BoB and many other distinguished guests attended. The event was a fun filled night of interesting conversation and getting to know all FastFive Startups within the branch! A special thanks to Fastfive for the warm welcome and to more endeavors together.
Crypto Security Meetup, 20th Feb
Chad Lynch, Horangi's Director of Crypto Security Department, was invited to the Crypto Security Meetup held by Korea Bitcoin Center in Itaewon, South Korea. Attendees came from all sorts of Startups within the field of cryptocurrency. Attendees came and learnt about the Korean regulations on cryptocurrency industry, while being informed of the threats of social engineering and common vulnerabilities found in real life. A lively discussion actively ensued, where the attendees asked burning questions about their concerns and interests!
CIFI Security Summit Singapore, 7-8th Mar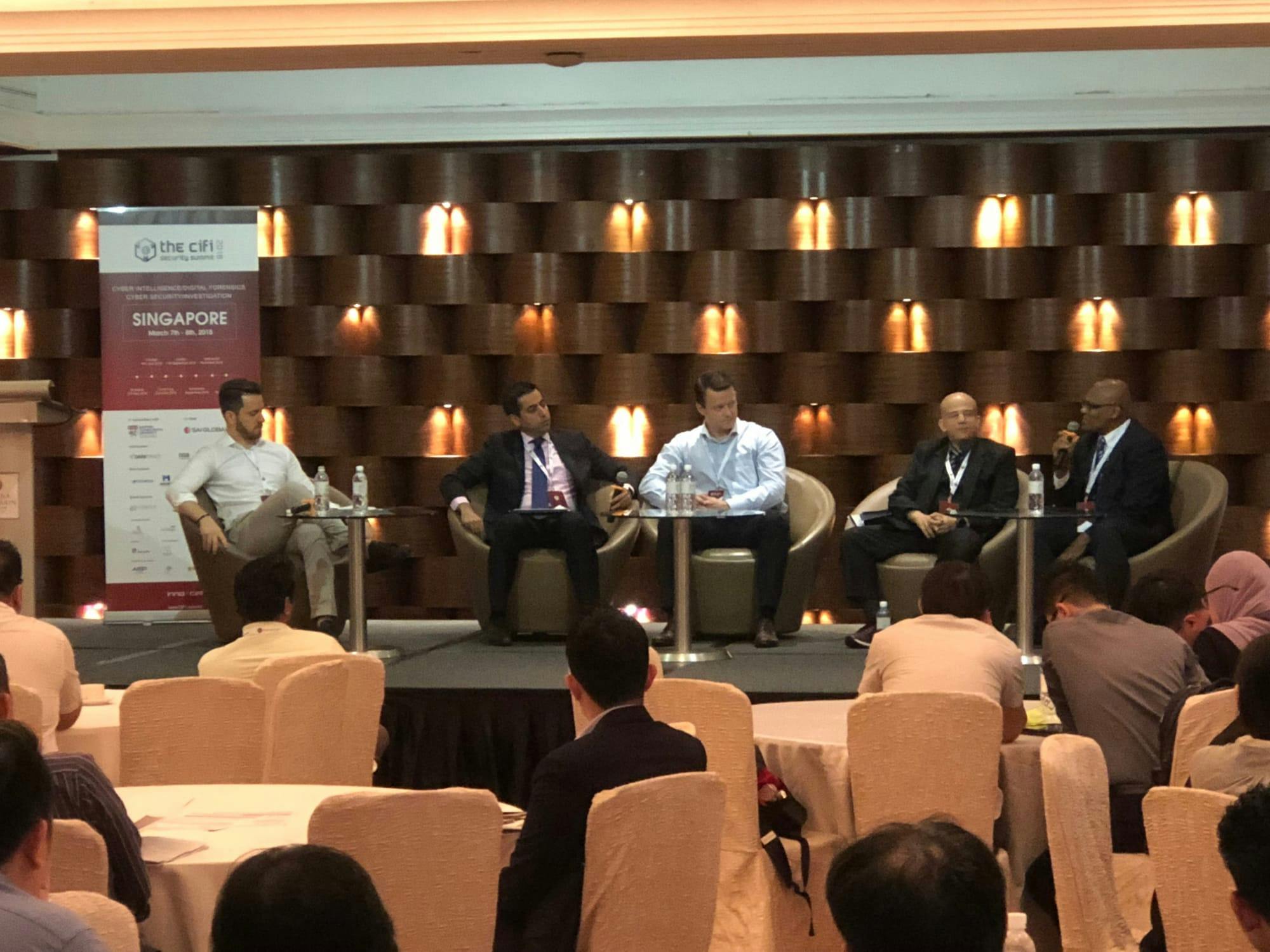 The Annual CIFI Security Summit takes place in sites all across Asia, Europe, Australia and North America. The summit is both a conference and exhibition which aims to connect leading security experts from around the globe. The summit brings them together to discuss 4 main themes, Cyber Intelligence, Digital Forensics, Cyber Security and Cyber Investigations. CIFI is the only event of its kind that investigates the use of cyber intelligence to prevent cyber breaches and identify threats.
Paul was a moderator for the Panel discussion on "The Evolving Landscape of Cyber Attacks and Cyber Threats" and also gave a 30 min presentation on "A Holistic View of Cyber Security" including the importance of IR and VAPT on SMEs' industry.
Geek Lunch with Impact Hub
Yes, it is truly GEEK lunch.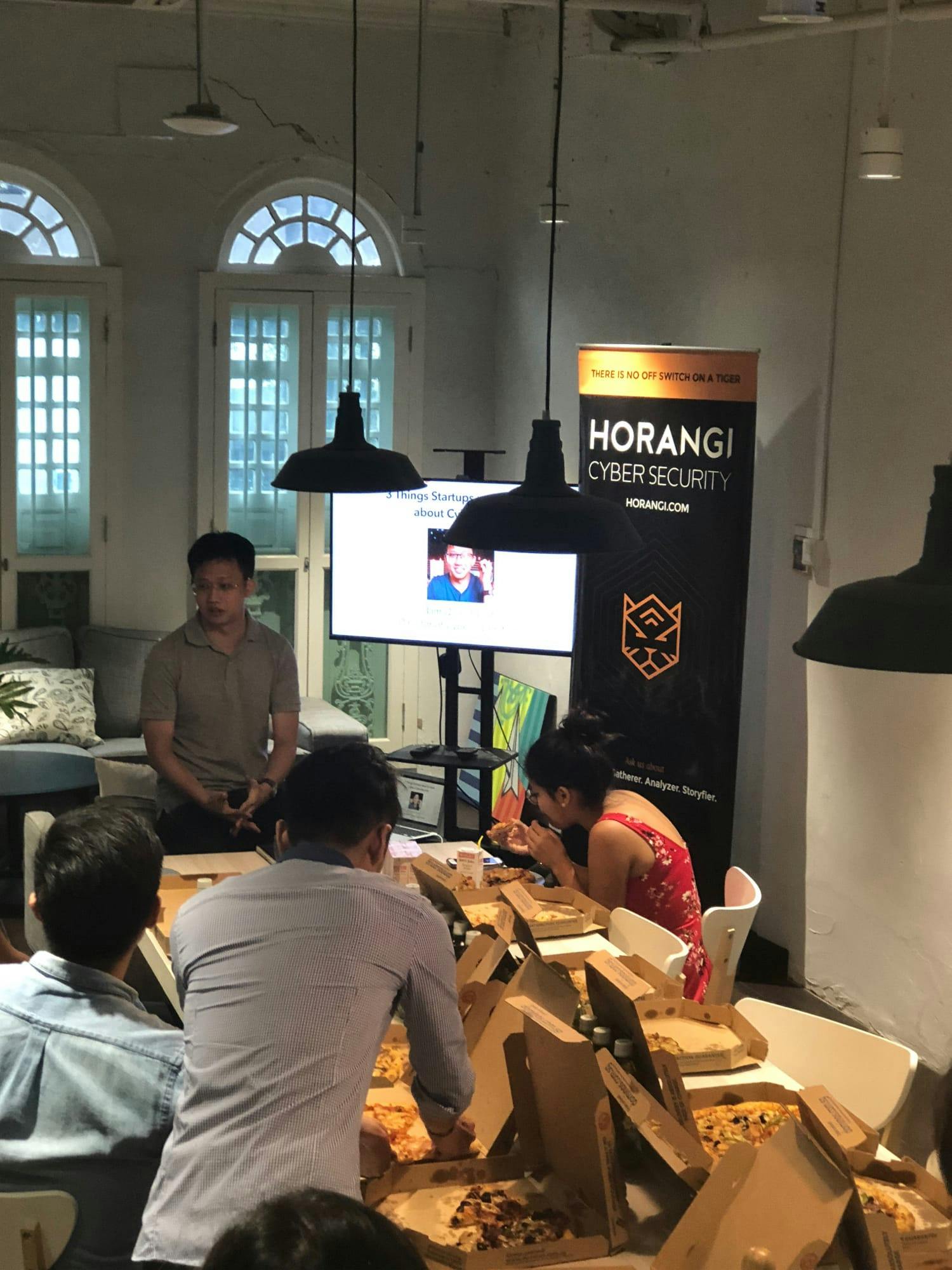 Horangi partners Impact Hub in a brand new form! Horangi and Impact Hub now organizes a monthly Geek lunch event where Horangi engineers share their knowledge about different aspects of the cybersecurity industry. Attendees are mainly the Startup Community at The Hub and they are mostly C-levels to the technical guys from different kinds of startups. This partnership brings Horangi forward as a fantastic partner to Startups to inform and service them on their cybersecurity needs.
Workshop with Thailand Partners
Horangi held a one-day workshop with 10 partners in Bangkok to spread the awareness of Cyber Security and educate them about what Horangi can offer the ecosystem. Partners include System Integrators, Network Administrators, and Security Administrators.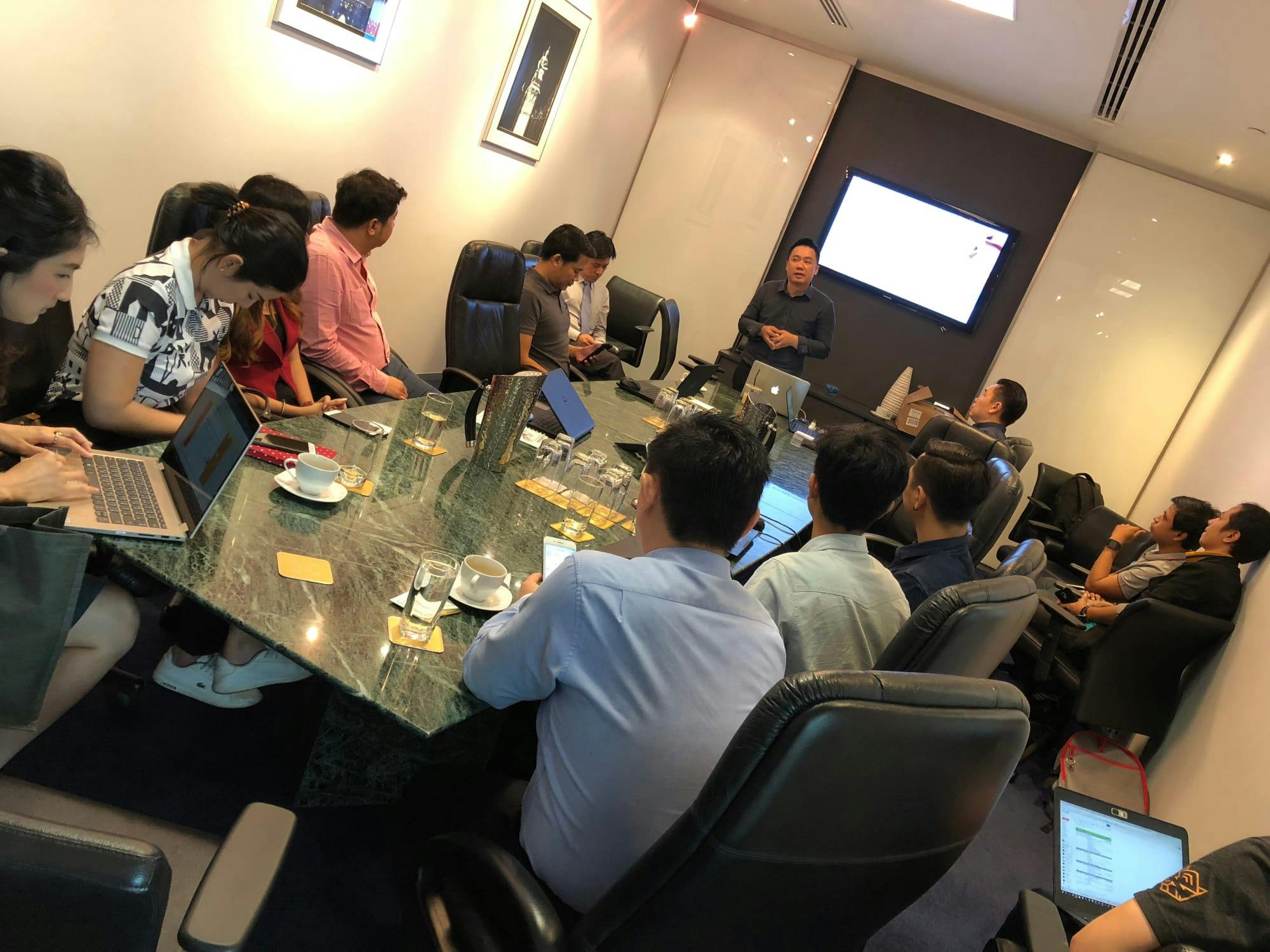 This one-day event covered information on the general Cyber Security issues to the different types of services and products that Horangi offers. It was an effective sharing on how Horangi will work together with the partners to create a safer cyberspace for the Thailand cybersecurity ecosystem.
Horangi is exploding at its seams! We hired 11 more members to bolster our ranks from Operations, Business to Development and Cyber Operations. We are excited by the talent we have attracted and aim to deliver better quality products and services.
4 Cyber Ops
3 Dev
1 BD
1 Sales
1 Finance
1 Principle Researcher