The United Nations Global Cybersecurity Index (GCI) measures the commitment to cybersecurity for each country.
It is currently evaluated through five pillars:
Legal Measures
Technical Measures
Organizational Measures
Capacity Building
Cooperation
The GCI is assessed with the help from industry professionals, where supporting evidence from a country is part of evaluation criteria.
We have included a consolidated list of the Top 50 countries below, showing the Global Cybersecurity Index rankings for each country over the past 2 versions; Version 1 (2015) and Version 2 (2017).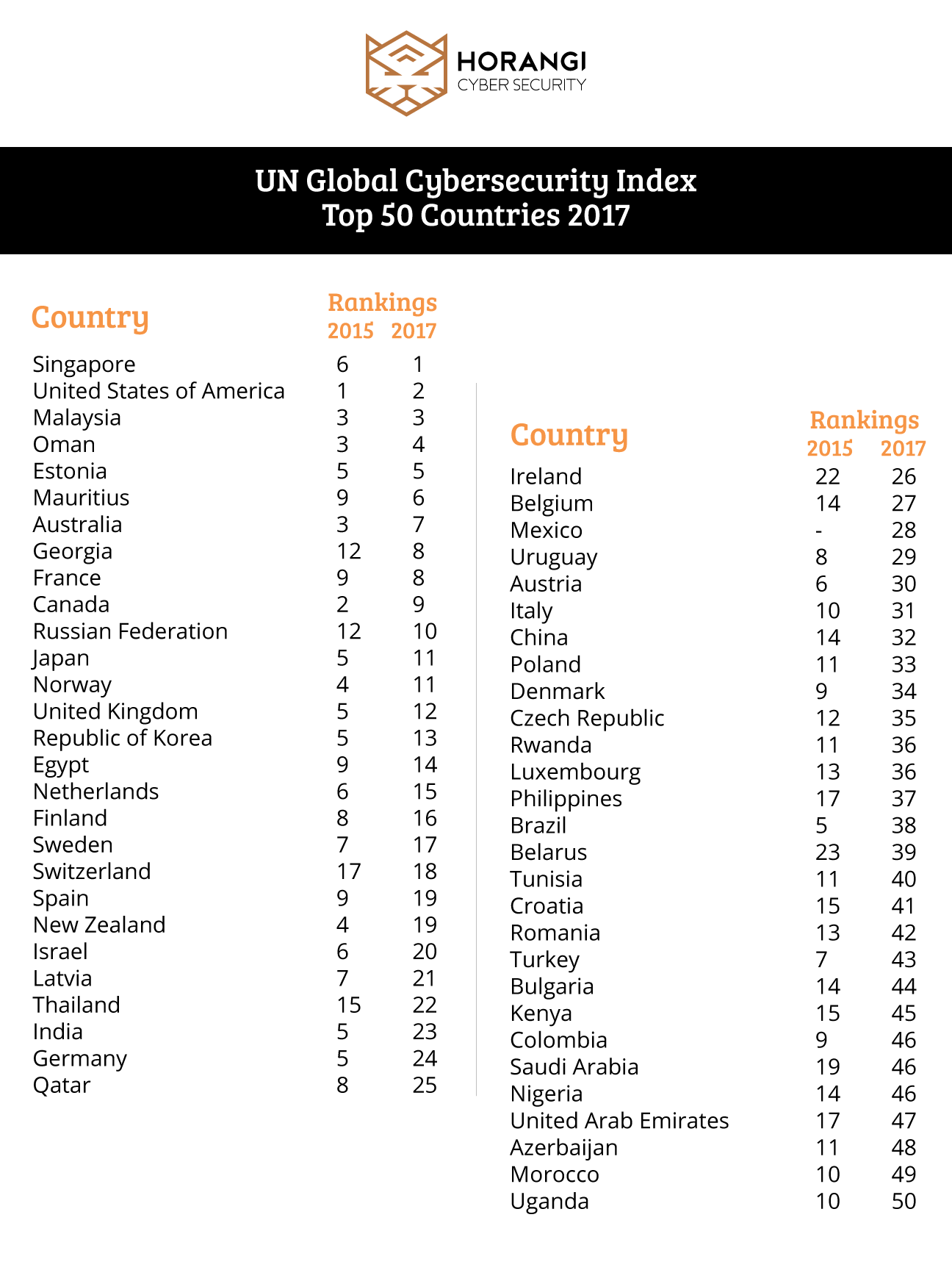 The 3rd and latest iteration of the United Nations Global Cybersecurity Index is expected to be posted on the UN International Telecommunication Union website after 6th August 2018.
We will be updating our post as the latest information is released, so watch out for this space!