To shorten your time to compliance, Warden offers numerous predefined compliance standards such as PCI DSS, GDPR, ISO 27001 and even country and industry specific ones like MAS-TRM or OJK out of the box.
 We understand that sometimes, these industry standards are not enough, as you might need a modified version of these standards or even your own internal benchmarks. With the new Custom Compliance Standard feature,  you can now define your own custom compliance standard to tailor-fit to your organizational needs.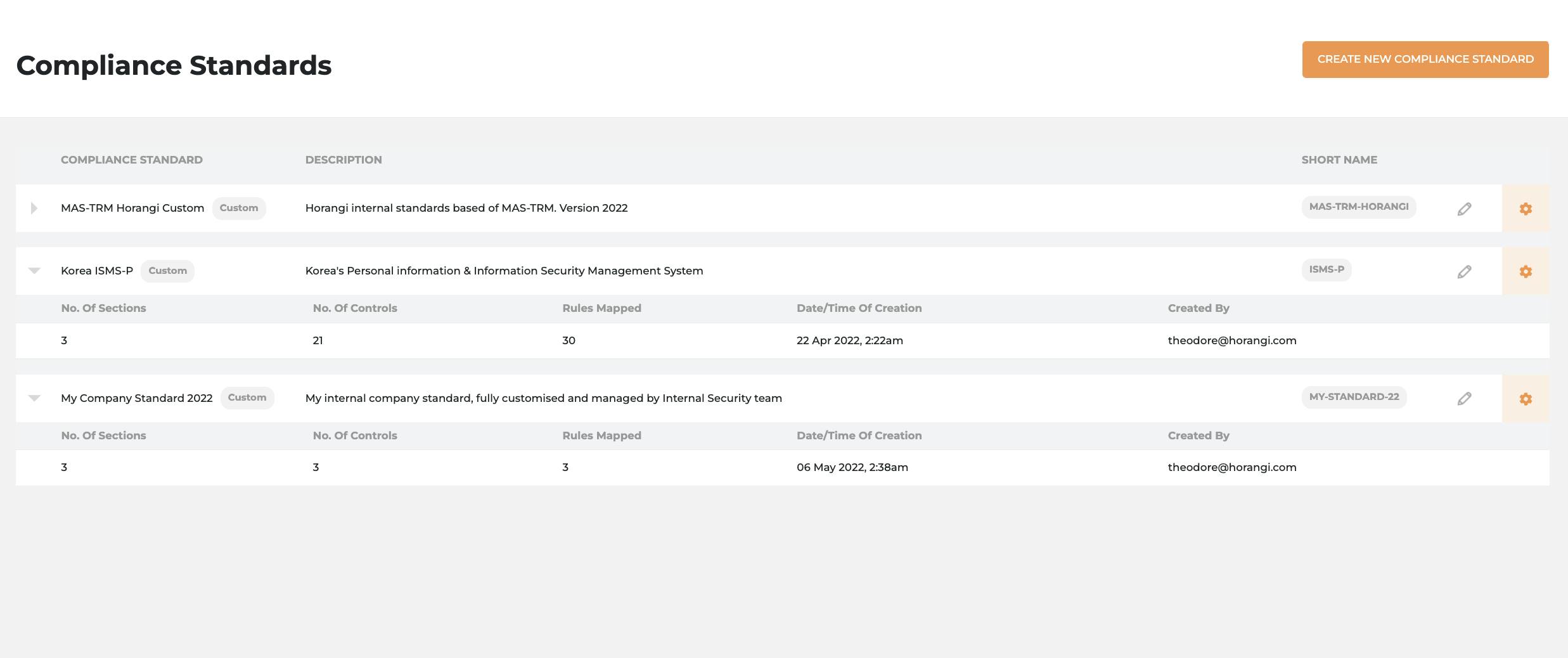 You can now create and manage your own compliance standards
Why do you need custom compliance?
With Custom Compliance Standard, now you have the freedom to create and manage:
Your own internal compliance standards
Modified version of existing industry standards
Region-specific standards that are not supported by Warden yet
Reduce your time-to-audit with Warden Custom Compliance to suit your unique business needs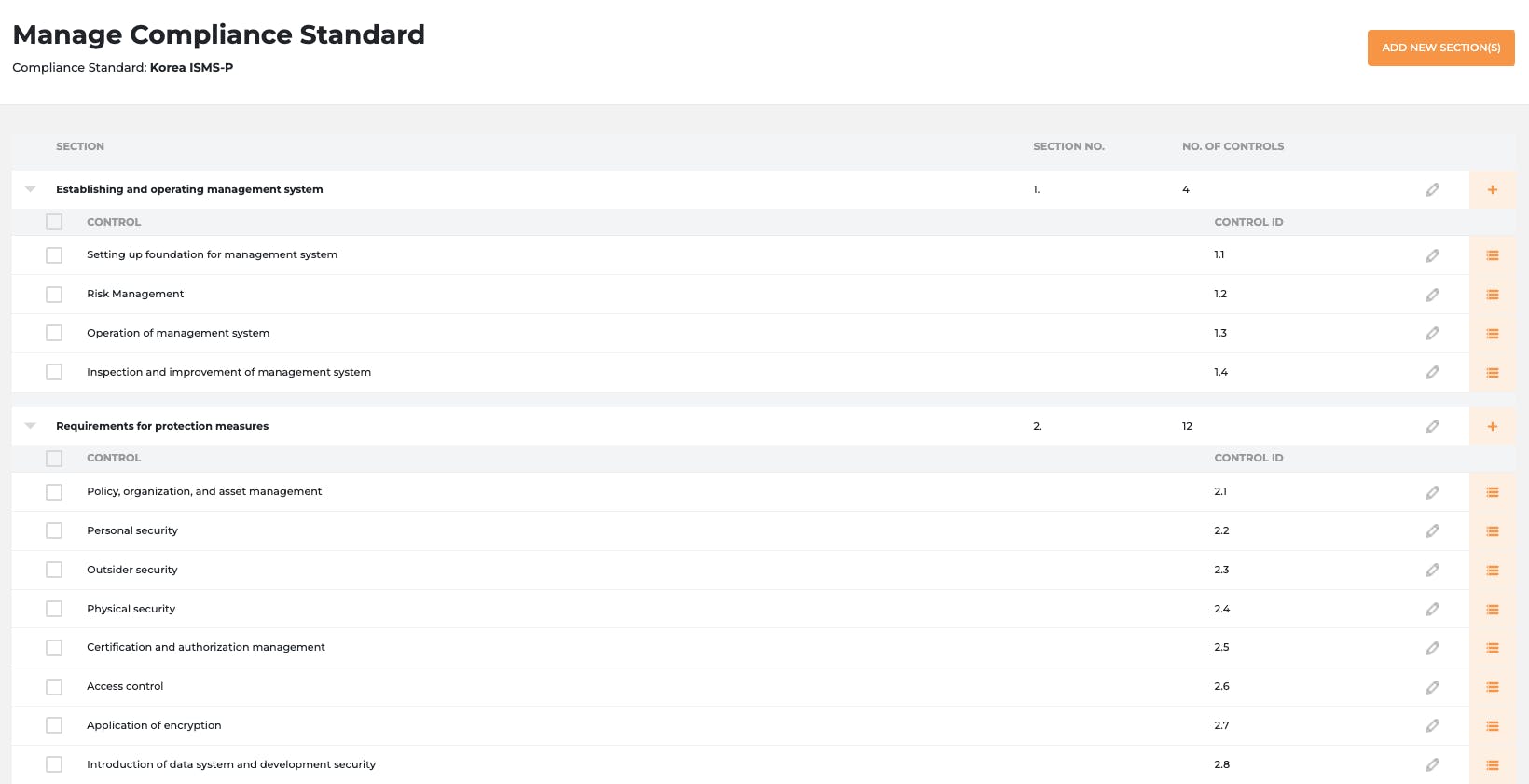 Create and manage Korea's ISMS-P compliance standard in Warden
What can custom compliance do for your cloud security posture?
With the new custom compliance standard, you can:
Create new compliance standards, along with the various sections and controls
Select and map the appropriate rules out of 420+ rules that we have ready in the compliance standard suite
Detect resources automatically that violate the selected rules
Constantly monitor your compliance posture against the custom compliance standard with a comprehensive score
Download a report based on the custom compliance standard to help you with auditing purposes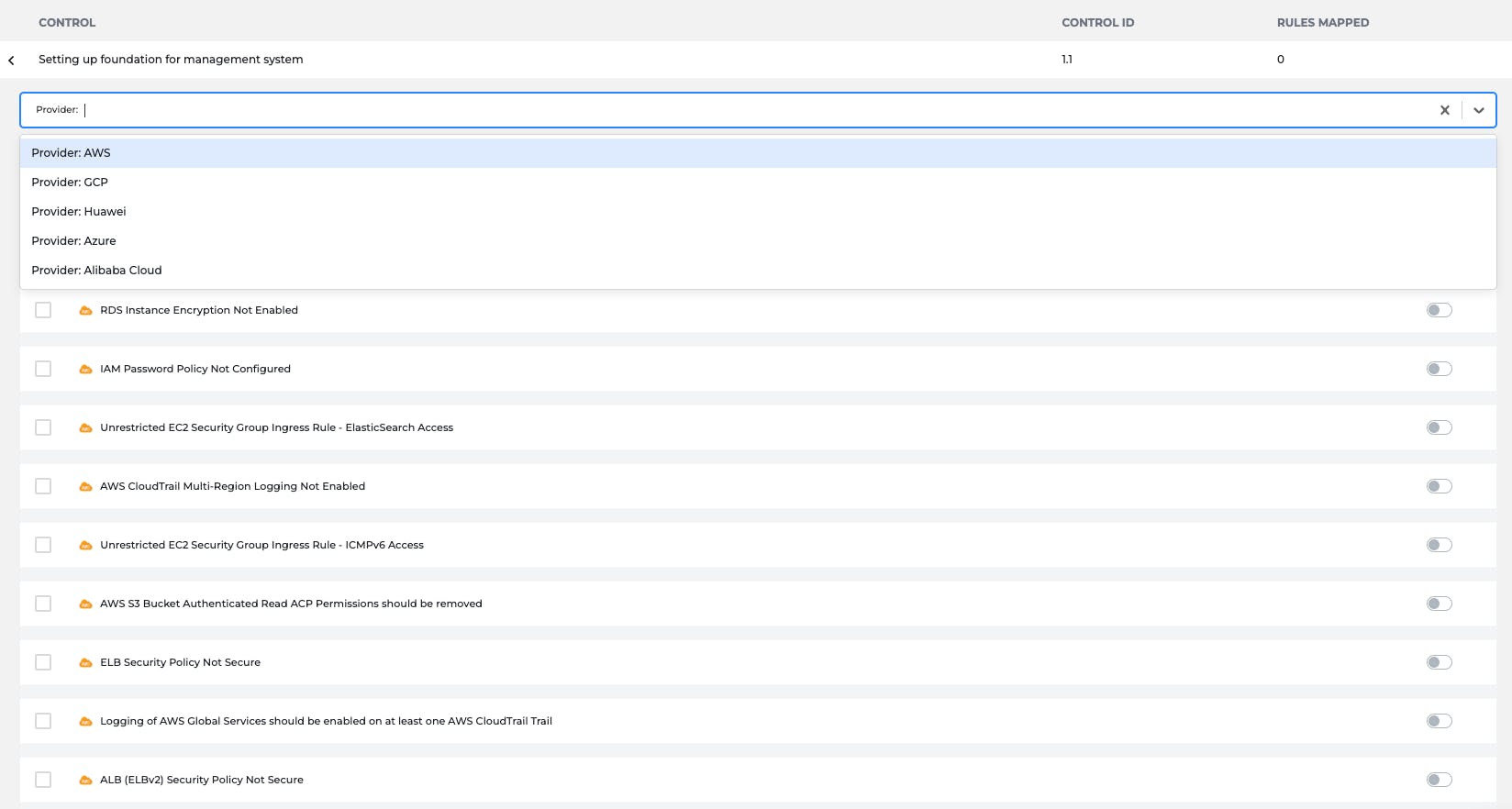 420+ rules across multiple cloud service providers ready to be used
What's the value?
We understand that every business has different compliance needs. With this feature, you don't have to force a square peg into a round hole. You define the benchmark that matters to your organization, and let Warden monitor your cloud environment based on that custom standard.
You can now easily create and update relevant region-specific compliance standards when you are expanding to new territories, significantly reducing your compliance adhering time-to-market.
How to set it up?
It's simple to create your own compliance standard in Warden, as illustrated in this guide: https://support.horangi.com/en/custom-compliance-standards. If you need help, you can drop us a line and we will help you get started in no time. 
Conclusion
As organizations evolve in their cloud journey, there is a greater need to look beyond native cloud security tools that provide holistic coverage across clouds. With these new custom compliance standards added to Warden's growing stack of resources, Warden is better equipped to provide excellent coverage for the big 5 cloud providers, with greater configurability and flexibility than ever before. To stay updated with the latest additions to Warden's features, you can visit our blog. You can also fill up this form to schedule a customized 15-min demo to see how Warden can help with all your cloud security needs.