Identities in Asset Inventory 
Warden Asset Inventory was rolled out earlier this year with an aim of providing centralized asset management, where all of your cloud resources are discovered automatically and continuously. We have expanded the coverage to include cloud identities across multi-clouds, so all of your cloud assets can be centrally managed, and reviewed in Warden Asset Inventory. 
For each identity you care about, you can immediately get all their security context across-Warden in a single place. Instead of having to go through multiple product pages to view all the relevant information about an identity. We have got them all covered in a single place for efficient and quick correlation.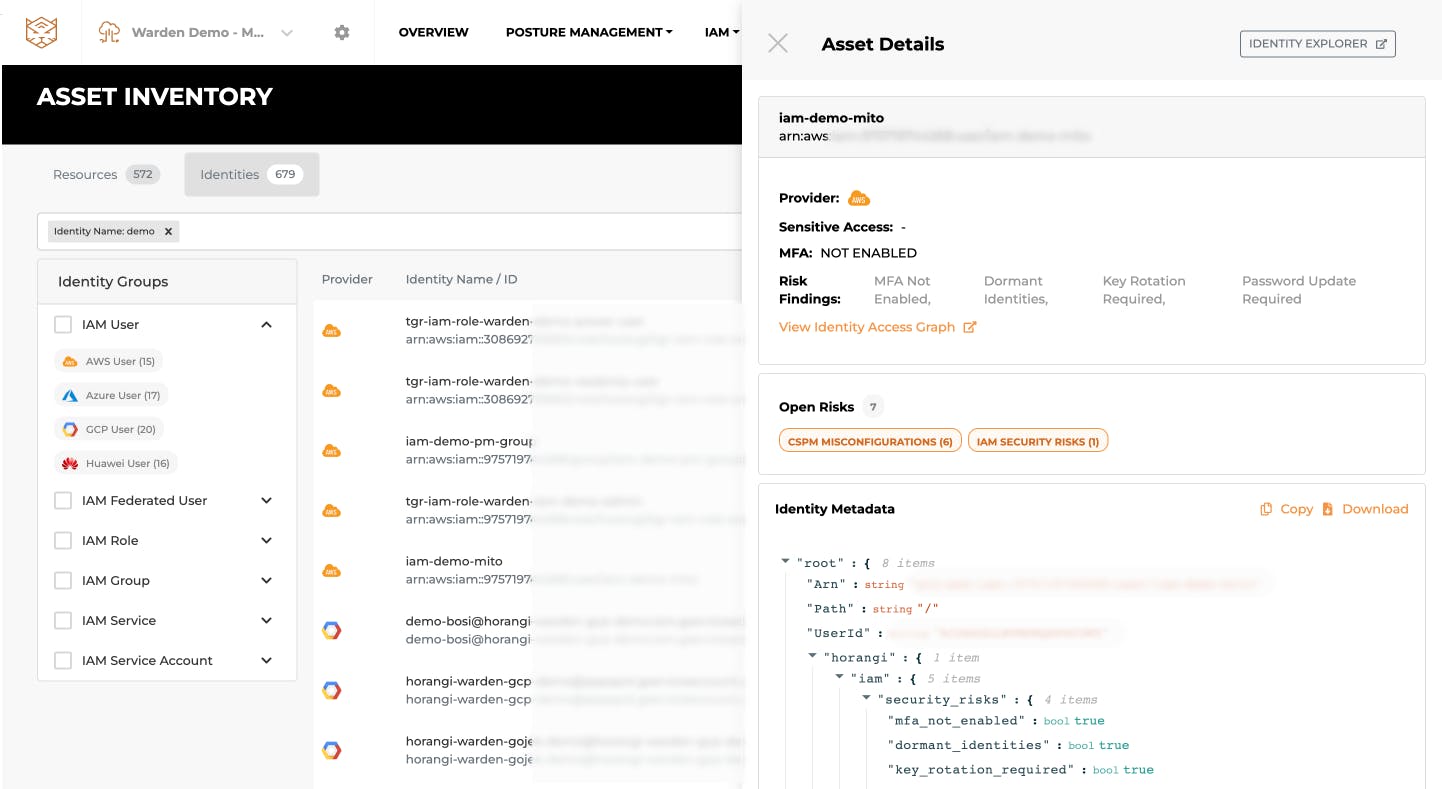 Search Made Easier with New & Improved Sorting in Asset Inventory
We understand that not all assets are equal from a security standpoint. The technical team is constantly creating, and modifying these assets for business needs, so quickly locating the critical ones among the hundreds of thousands in the dynamic cloud environment is increasingly challenging. 
For example, your assets that correspond to the production environment or resources where your most sensitive customer data is stored are of higher importance to your team. The security team would always like to start their review first and keep them monitored at any given time. This is why we made it easier and faster for you to locate your sensitive identities or critical assets with additional filtering and searching capabilities. For example, searching by a particular "name", or "ID", or "account" to locate an asset you already have partial information on, but would like to see more in-depth contextual findings.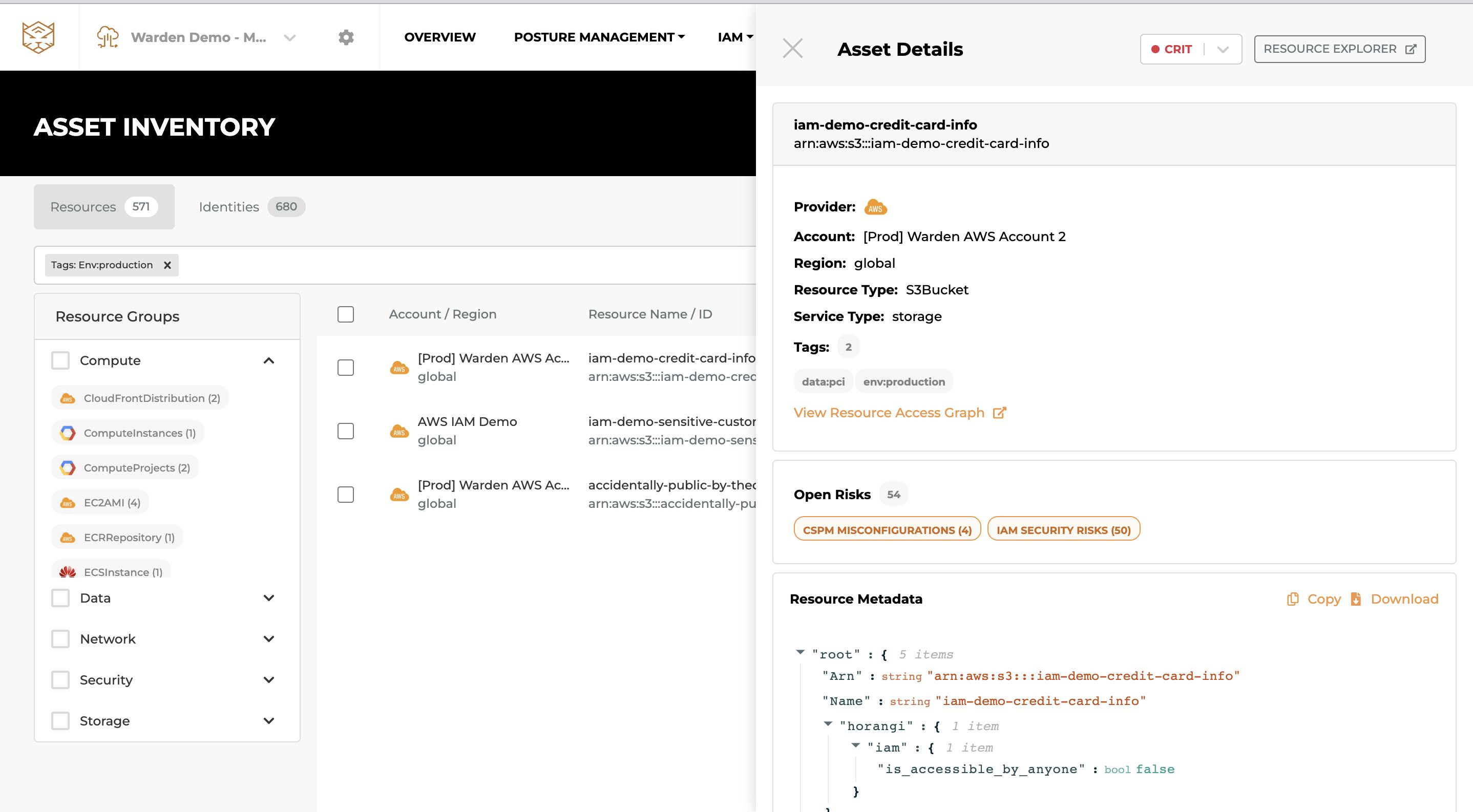 Side Note: Among these search & filtering options, we also added the support of "AWS tags" and "GCP labels" so you discover and locate the cloud resources with more of your own organizational context. More details on AWS tags are here.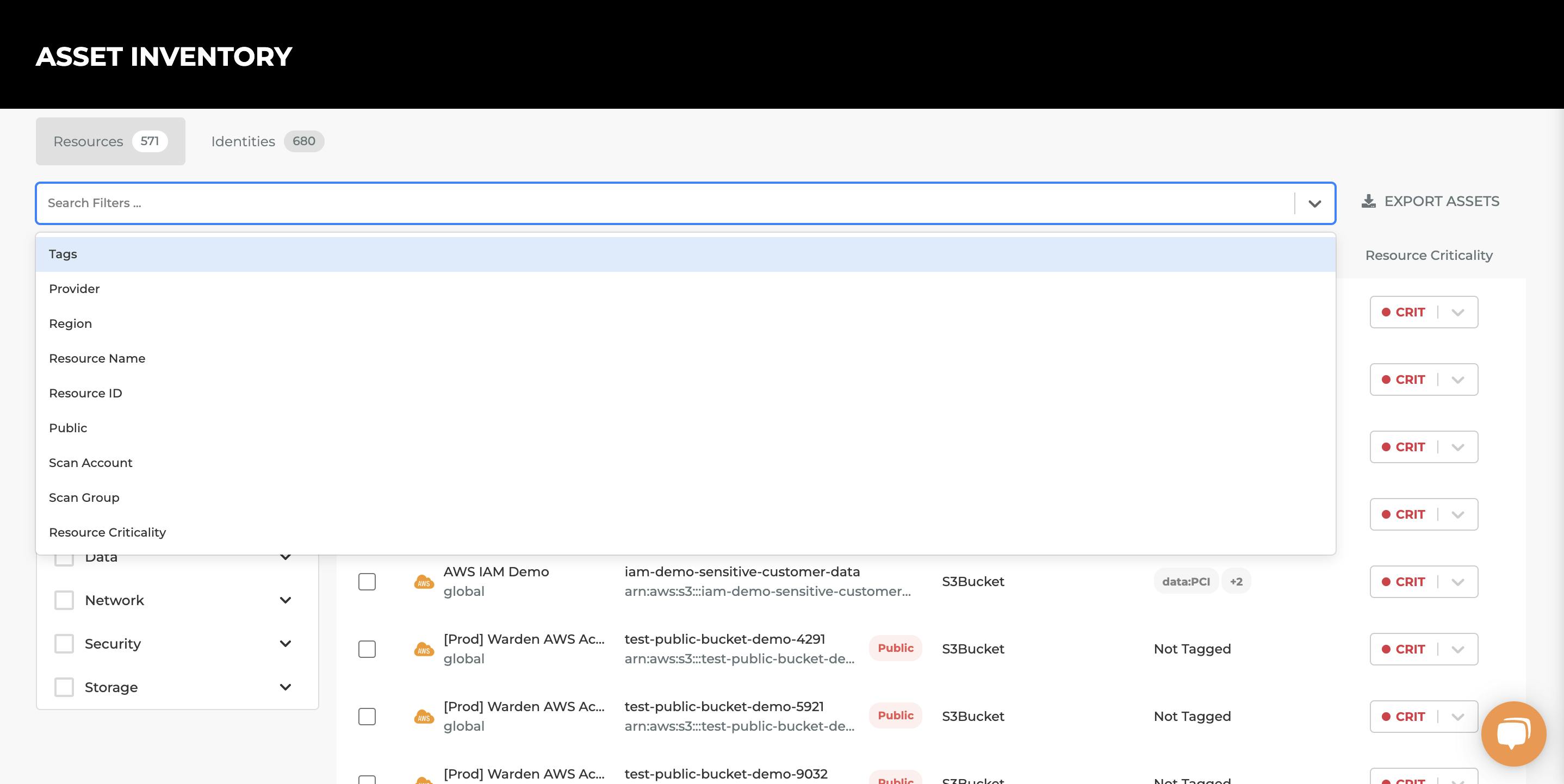 Additional Cloud Coverage 
Besides these feature improvements, Horangi Warden's team has been working hard on keeping our multi-cloud promise. We have expanded the Asset Inventory coverage from the initially supported AWS and GCP to Huawei, Azure, and Alicloud.  
Conclusion
Asset Inventory is here to help you have a single pane of glass looking into your assets, to flag out the critical ones, and start reviewing all the vulnerabilities and security alerts associated with them today! If this is something that you would like to try, then drop us a line here.