We previously released new features to drive automated cloud compliance on Warden. This time, we added two new compliance standards and more ways to action on compliance check results.
AWS Well-Architected Framework (AWS-WAF) Mappings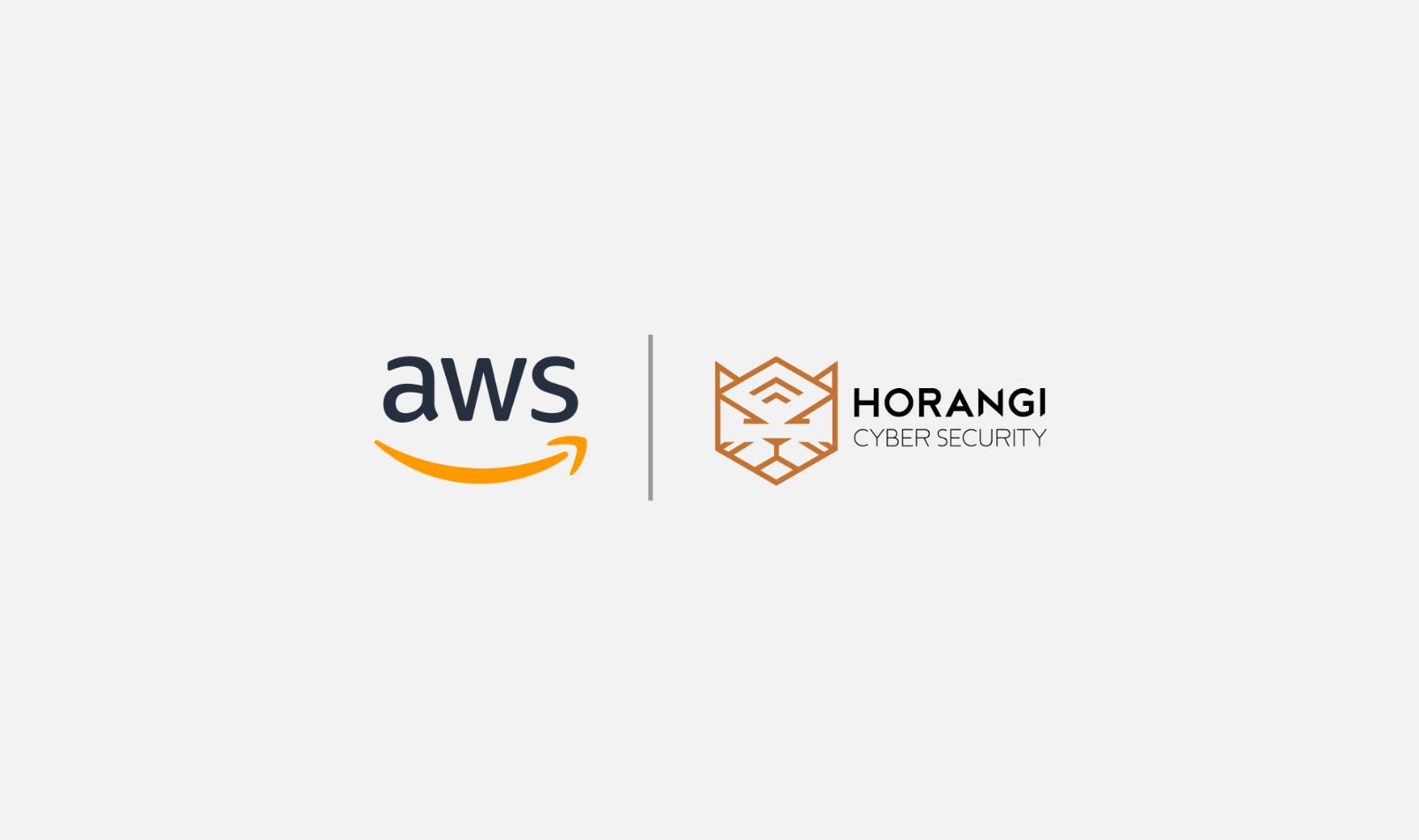 First up, we added detailed mappings to the AWS Well-Architected Framework (AWS-WAF). The AWS-WAF is a framework, which is comprised of 5 pillars — operational excellence, security, reliability, performance efficiency, and cost optimization. AWS-WAF is a guide to help cloud architects secure their AWS infrastructure based on best practices.
Bank Negara Malaysia - Risk Management in Technology (BNM-RMiT) Mappings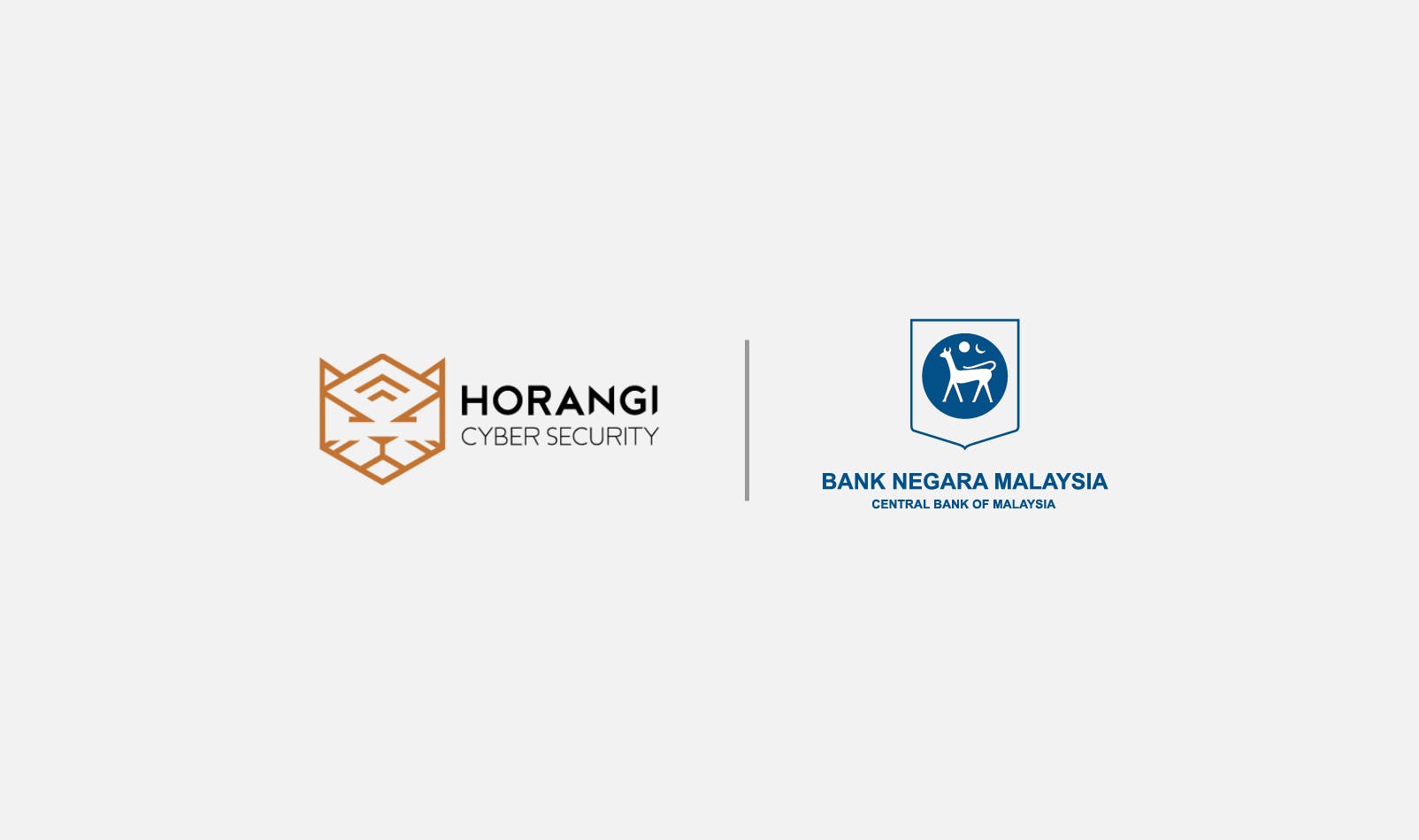 Another new standard we now have detailed mappings for is the Bank Negara Malaysia - Risk Management in Technology (BNM-RMiT) framework. BNM-RMiT is a set of legally binding standards aimed to make financial institutions operating in Malaysia resilient to cybersecurity threats.
New Compliance Section In Findings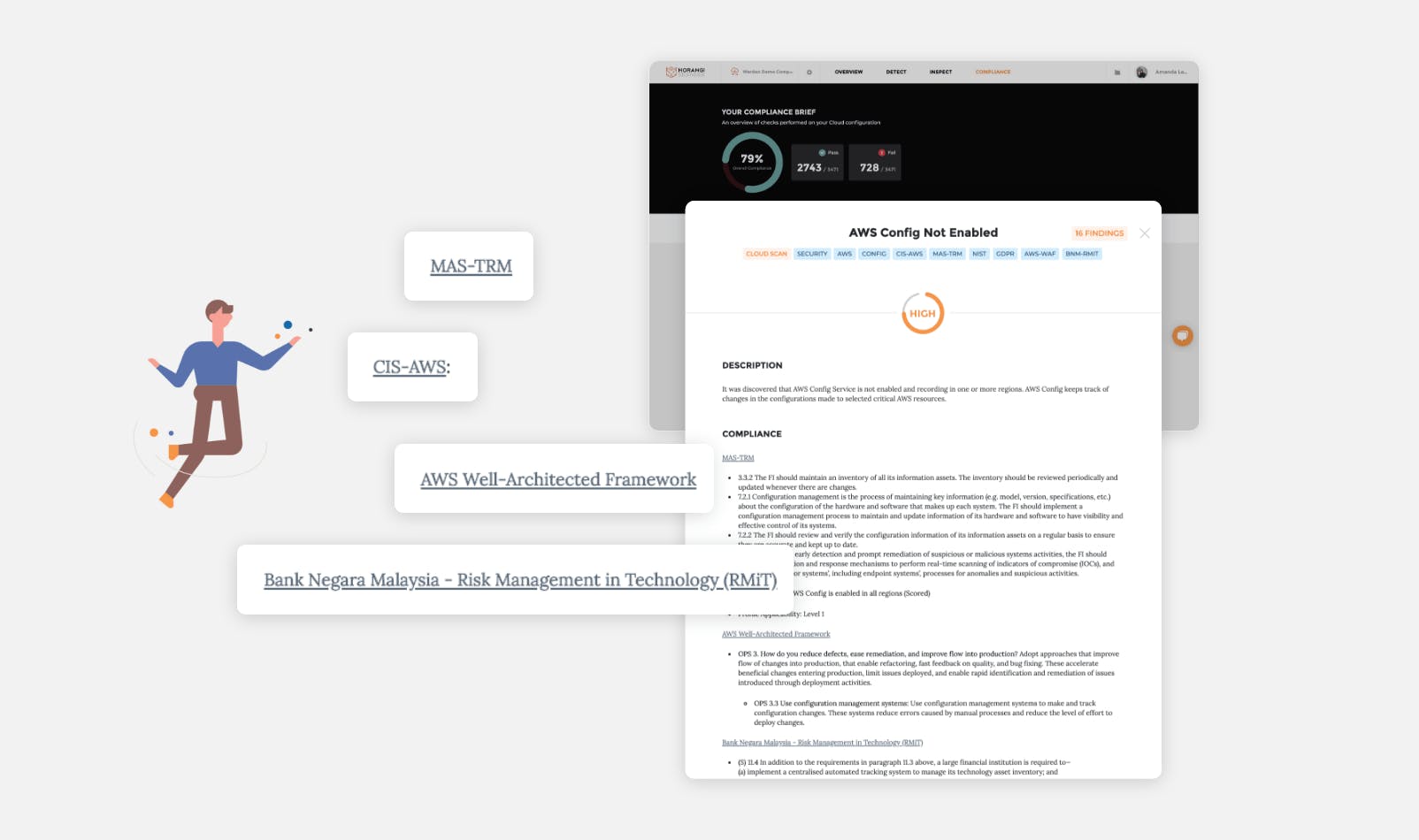 New on this release is a new Compliance section in the Issue Summary of all findings. This contains detailed information about how the identified misconfiguration — if left unpatched — can affect compliance posture.
New Resources View In Compliance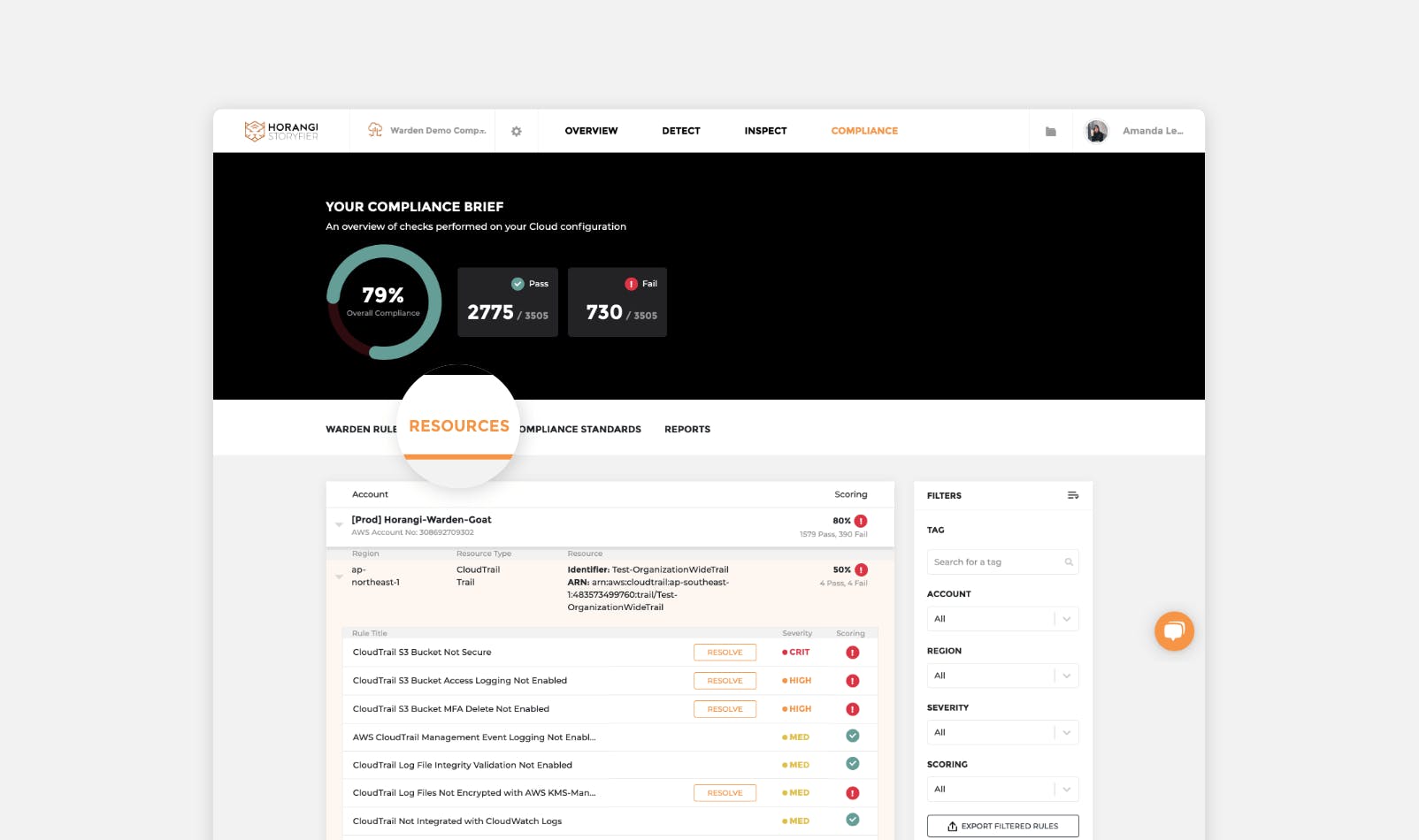 The new Resources View provides visibility of compliance posture on the AWS resource level. Resources include ELBv2, ELB, CloudFront, and EC2. Through this Resources View, users can keep track of policy violations and remediations, one resource at a time.
On-Platform Compliance Standards Report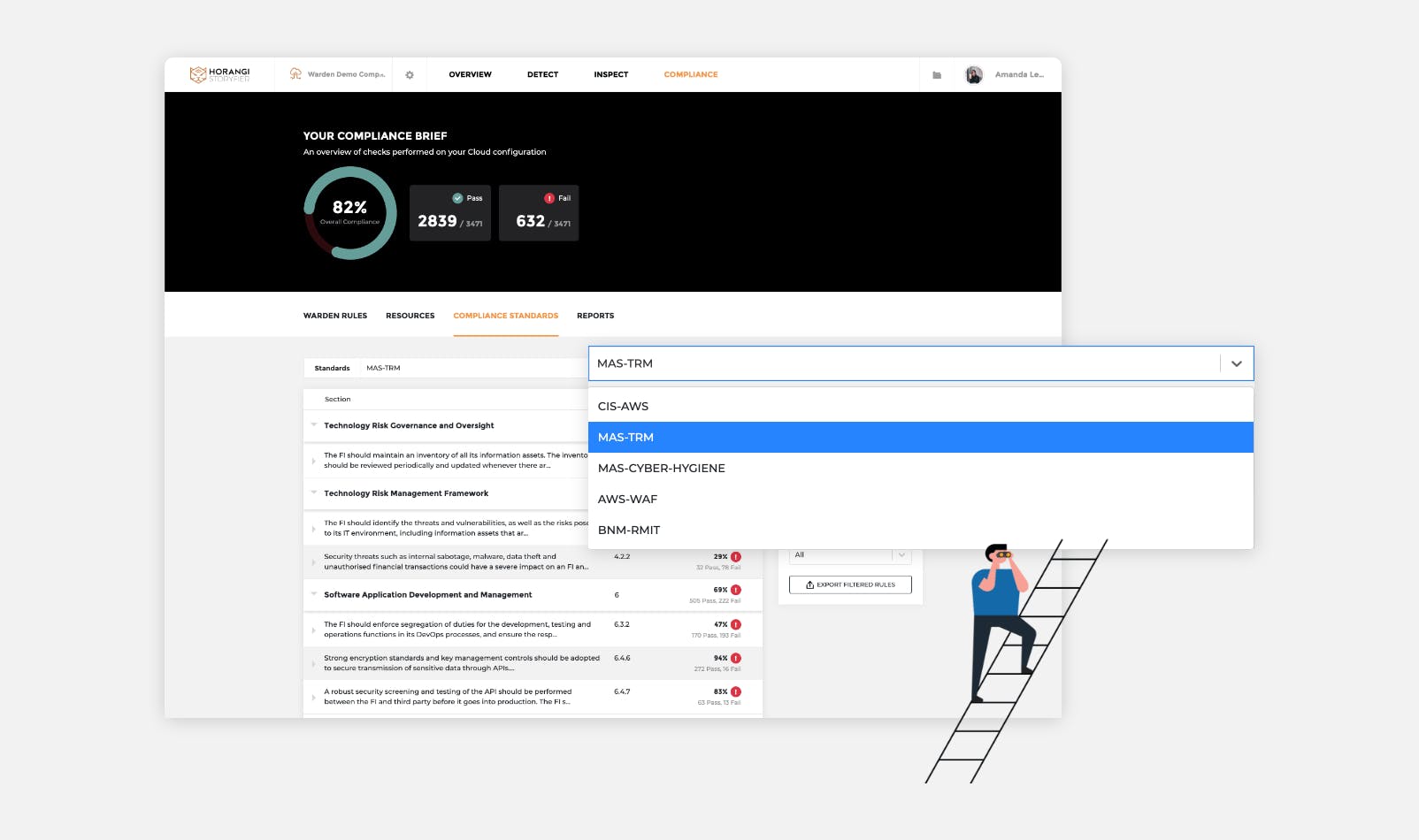 The second Compliance view to highlight in this release is Standards. This view helps you get a big picture of your overall compliance in a particular standard without having to generate a report every time, with the ability to drill down all the way to the check level where necessary.
Resolve Findings from Rules View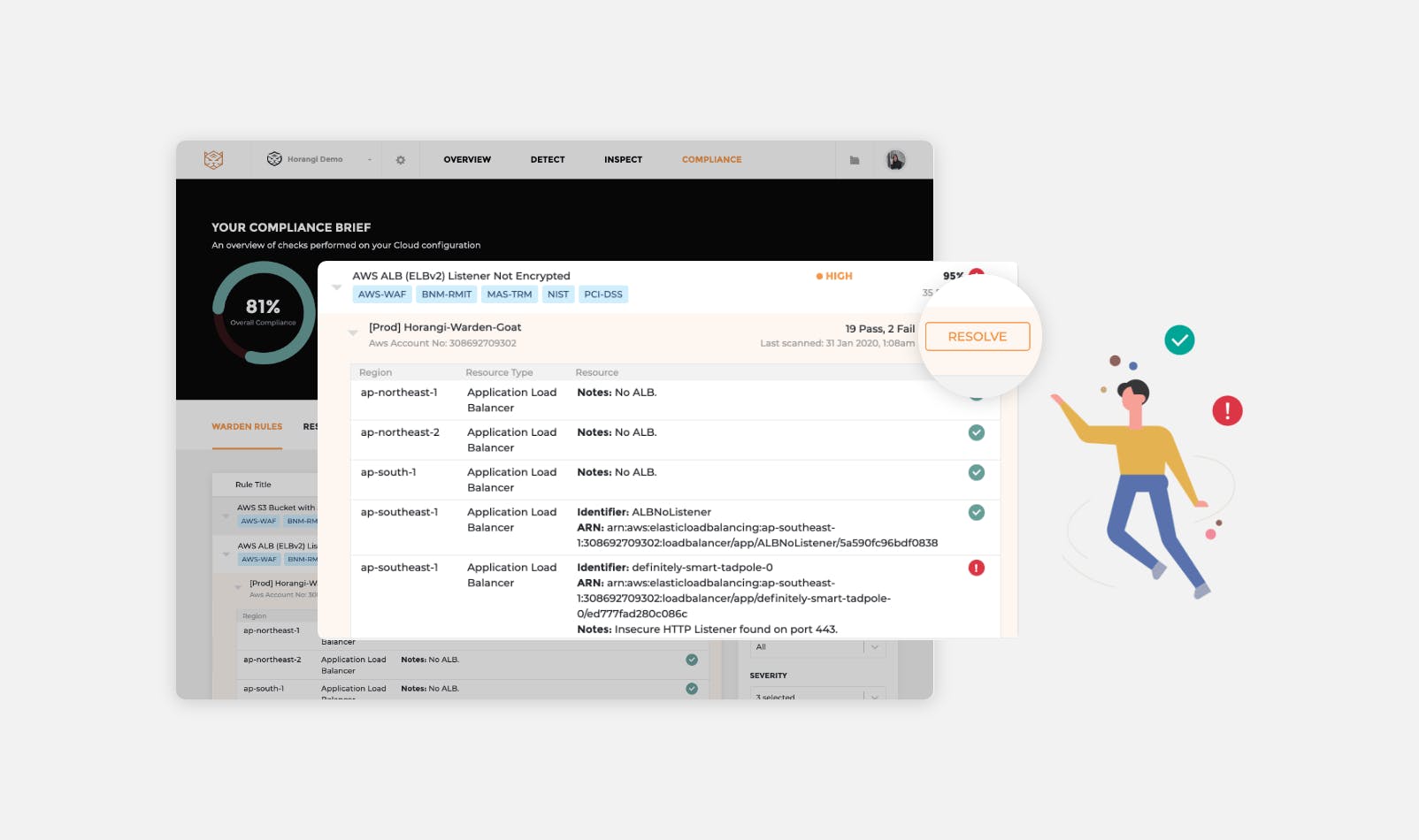 We updated some things to Warden's Rules View. You can now click on each rule to see exactly which resources are passing/failing the checks.
Also new in this release is a way to resolve any compliance findings you may have. Just click on Resolve to see step-by-step remediation instructions and finding details.
More Filtering Options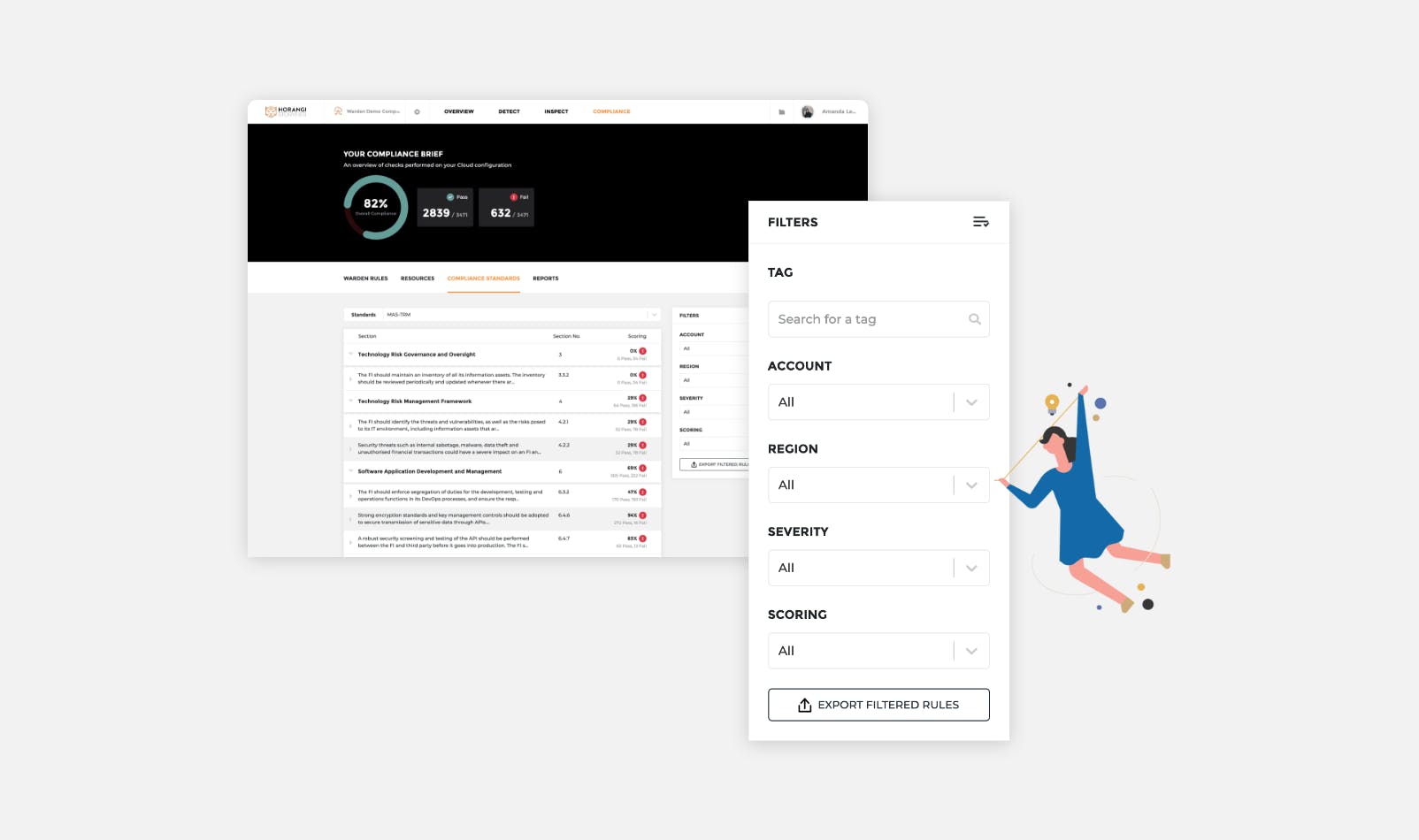 You are now able to filter Findings for all views under Compliance, by:
Tags (currently only supports filtering by compliance standard)
AWS account
Region
Severity
Scoring
Note: These filters are only available in Compliance view at the moment. We'll roll this out to other views in future releases.
Want A Demo?
If you need visibility of whether your AWS infrastructure is configured according to best practices, schedule a demo of Warden with Horangi today.