Warden Cloud Compliance
Built by Horangi's world-class cybersecurity experts, Warden's compliance features accelerate the compliance process between DevOps, Security, and Compliance teams. From articulating compliance requirements on a technical level to on-demand report generation, organizations can now tackle their policy violations faster.
Automate compliance of your AWS cloud infrastructure with Asia's most comprehensive library of ASEAN supported frameworks
To help organizations automate compliance and demonstrate that their cloud infrastructure is configured according to the most recognized security frameworks and regulations, Warden's integrated solution supports the following standards:
PCI DSS
GDPR
NIST
AWS CIS
AWS Well-Architected Framework
MAS TRM
MAS Cyber Hygiene
BNM RMIT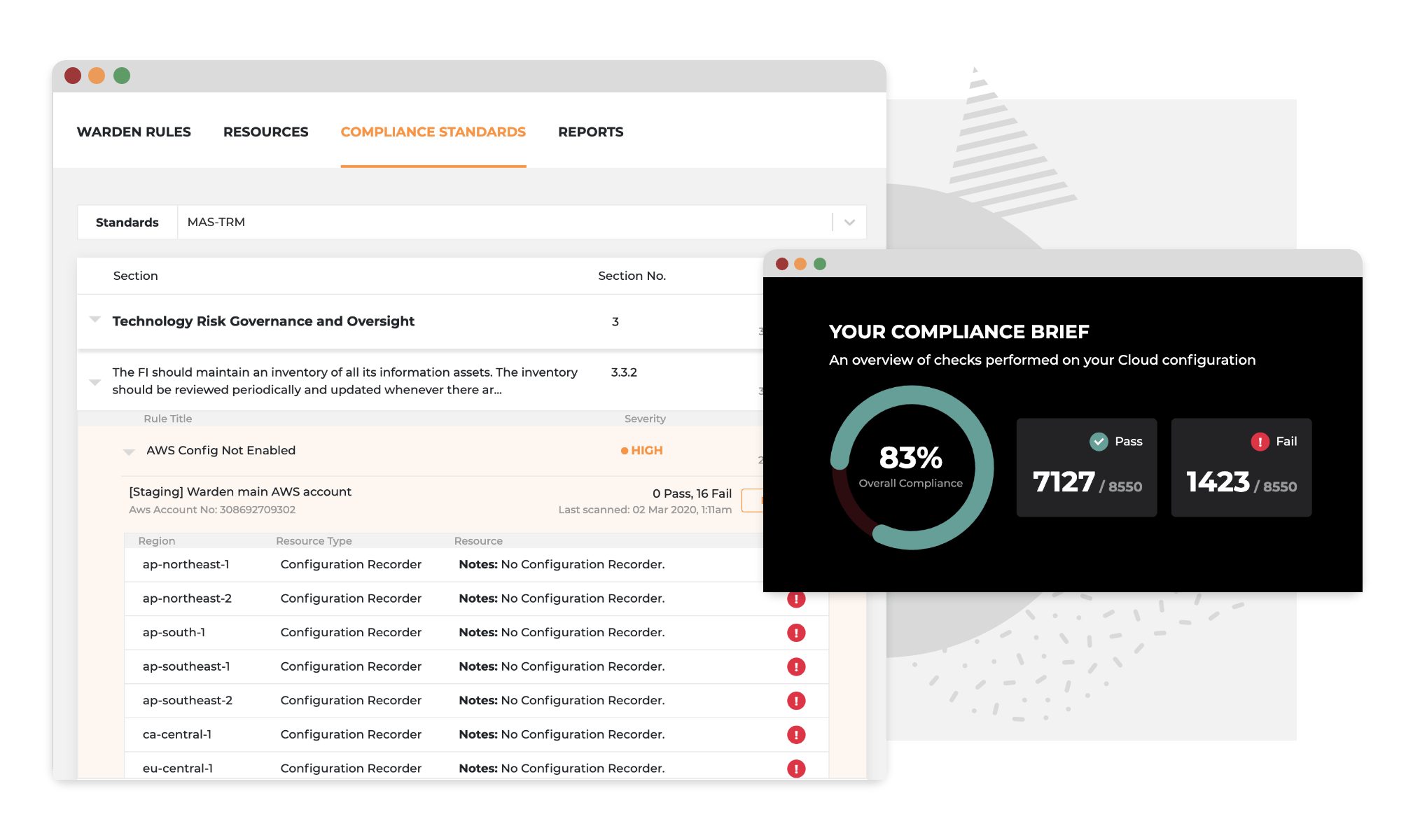 Automatically assess your level of compliance with Warden's Compliance dashboard
Warden's Compliance dashboard helps organizations zero in and remediate their policy violations faster. At a glance, you can see all the control items sorted by category, how you score against each control item, and the appropriate actions you can take for each policy violation depending on its relevance to your risk posture.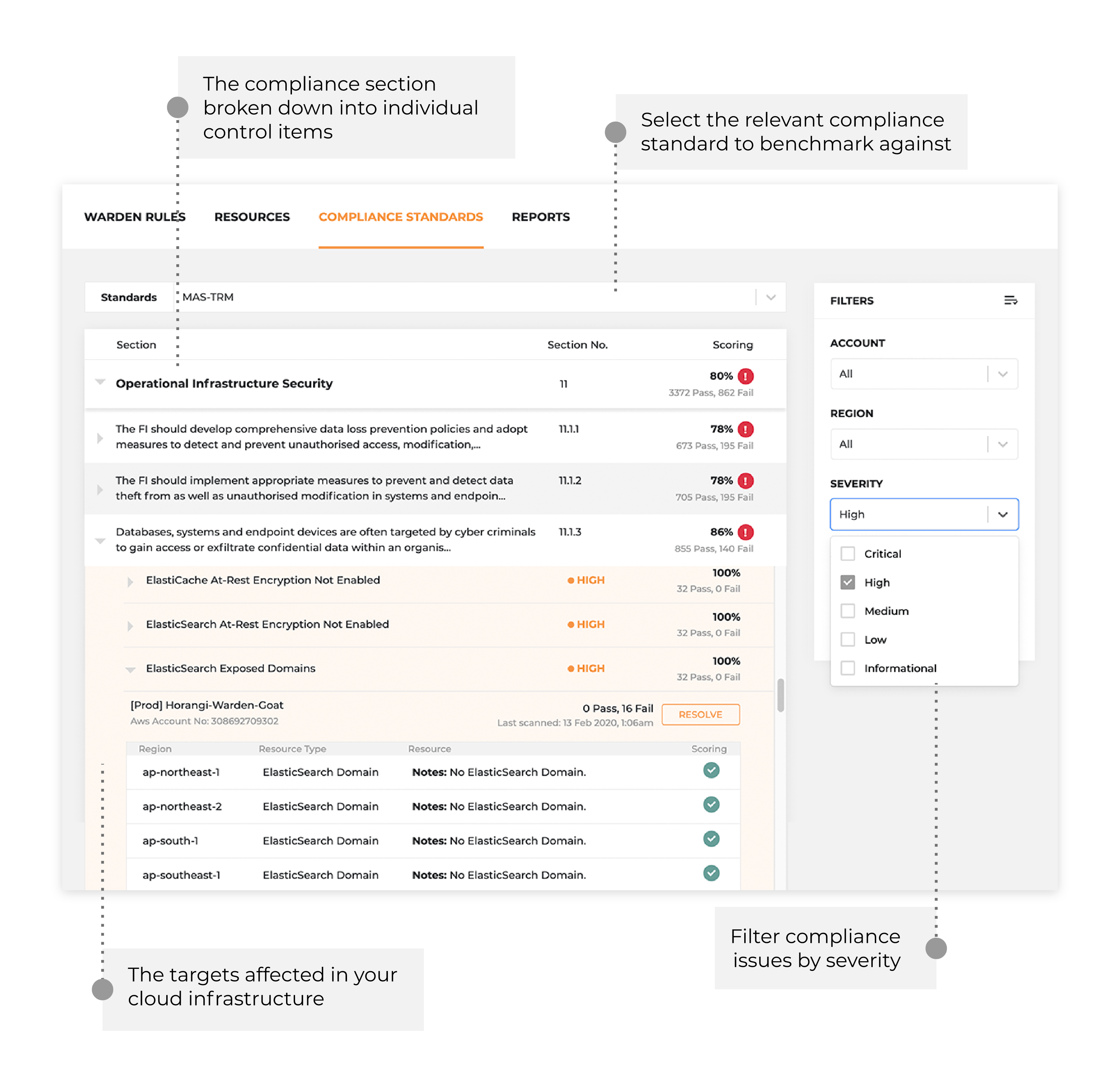 Zero in on your compliance policy violations
On a single pane of glass, organizations are able to immediately identify the areas of cloud infrastructure that relate to the relevant compliance standard. Warden has automated the mapping of the compliance requirement so all you need to do is to resolve the policy violation based on your organization's priority.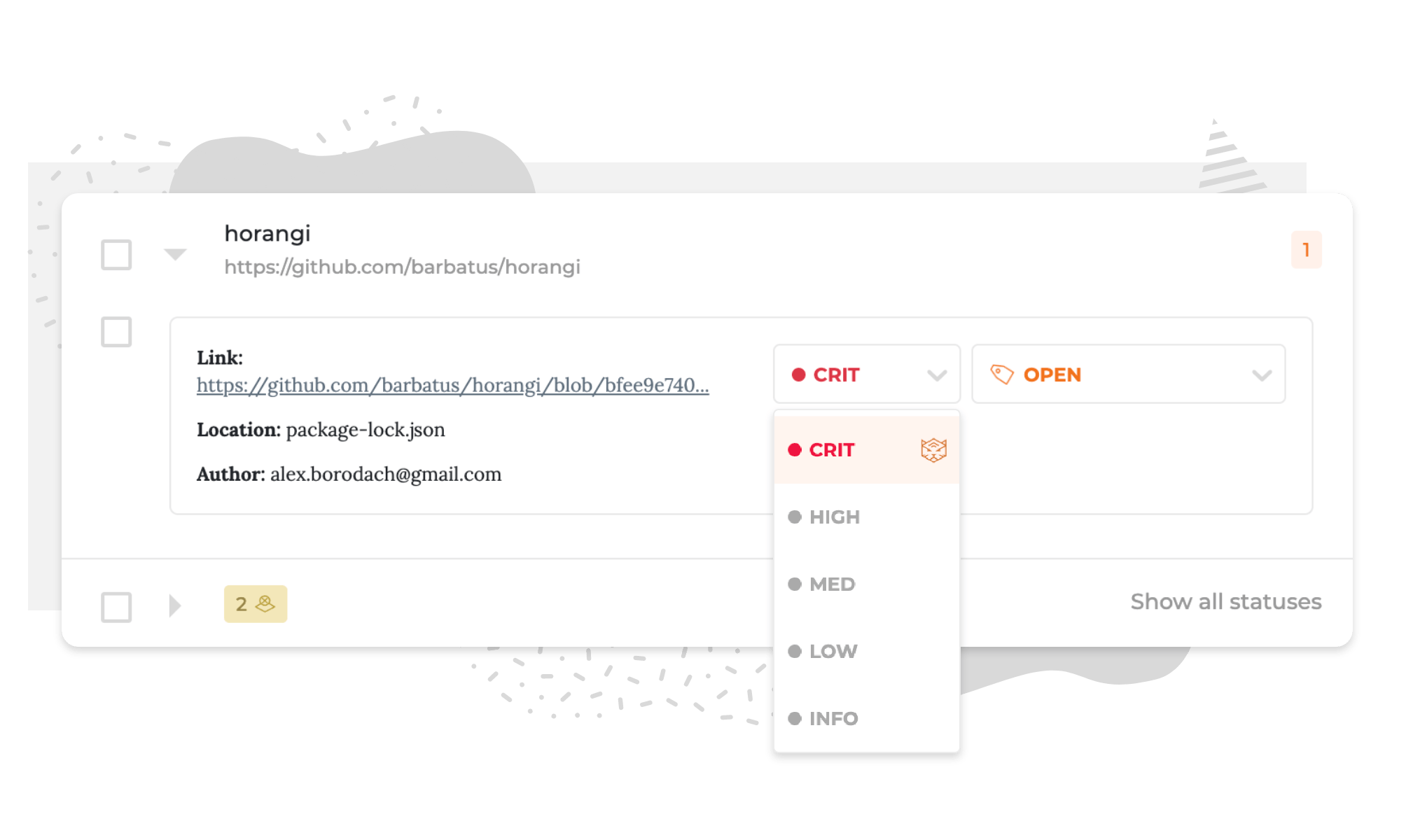 Prioritize the remediation of your compliance policy violations
With Warden findings mapped to every compliance standard control item, organizations get to deep dive into the potential implication of each policy violation in the Findings description. This added context helps you prioritize the management of your alerts and remediate alerts faster.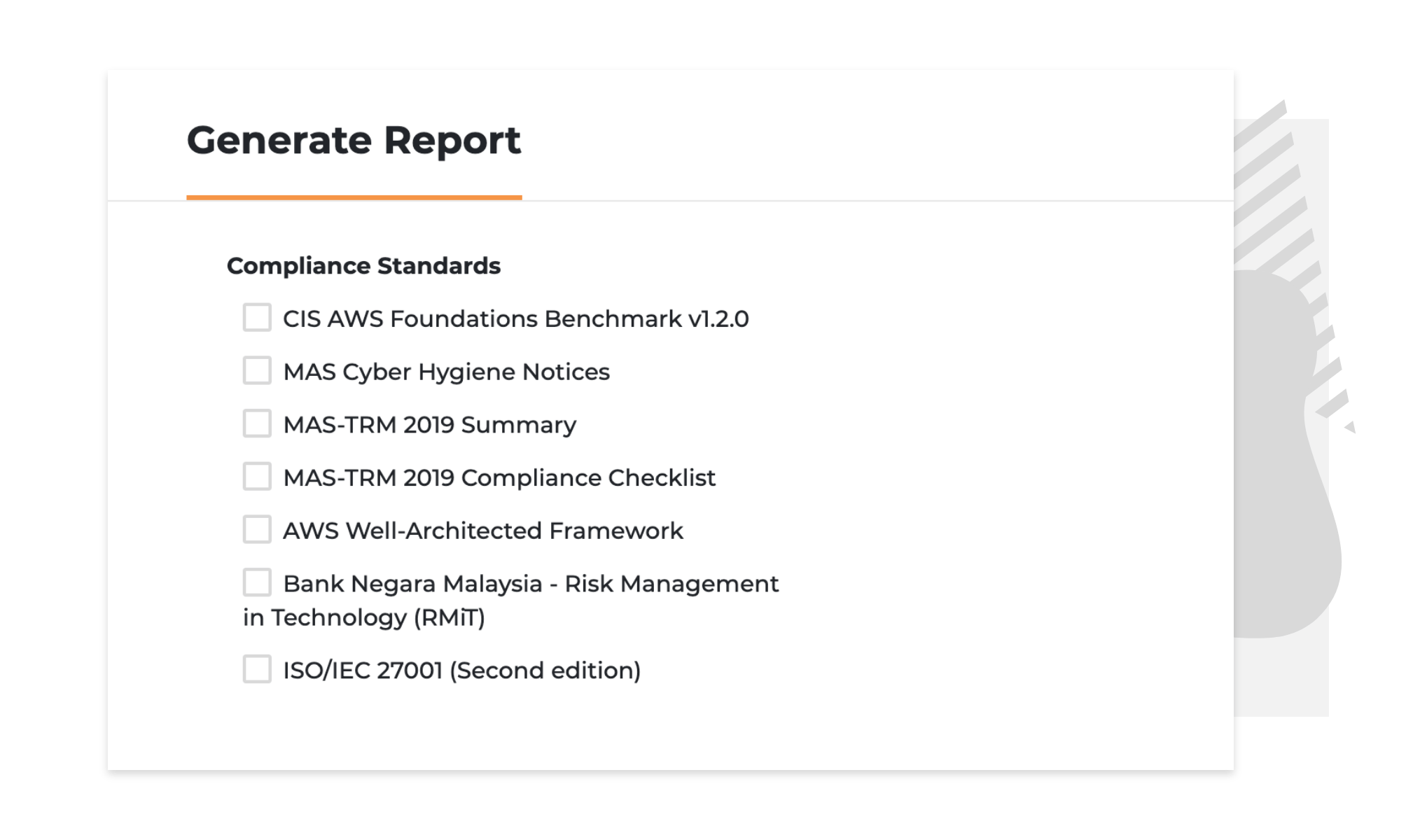 Automate reporting by leveraging Warden's on-demand report generator
Warden reduces your time spent on creating compliance reports. The one-click report generator on the Compliance dashboard provides organizations with an audit-ready report of the desired compliance standard. These reports can be directly emailed to compliance stakeholders and over time, can be used to track the improvement in compliance posture.
Experience the Warden difference with a demo.
Get in touch with a local Horangi specialist today to experience the Warden platform and how easy it is to start protecting your cloud infrastructure from security threats and policy violations.