Trainer
Systematic people defense to turn employees into your best cybersecurity asset.
Leverage Horangi's tested cybersecurity training program for every employee.
The Most Relevant Employee Training

Cybersecurity modules and assessments based on deep expertise in military-grade Incident Response and Anti-Money Laundering.
Mobile-First Training Platform

Assessments and training modules can be completed at every employee's convenience, on their preferred device.
Leverage Our Solution Suite

Horangi's certified consultants provide technical solutions necessary to elevate your security posture.
Cyber Roadmap

Prioritize the pressing issues to fix and track the progress of your security and compliance journey through your employees.
Bespoke Consultation

Whether a single or continuous engagement, we are committed to being your security partner to help you achieve your business goals.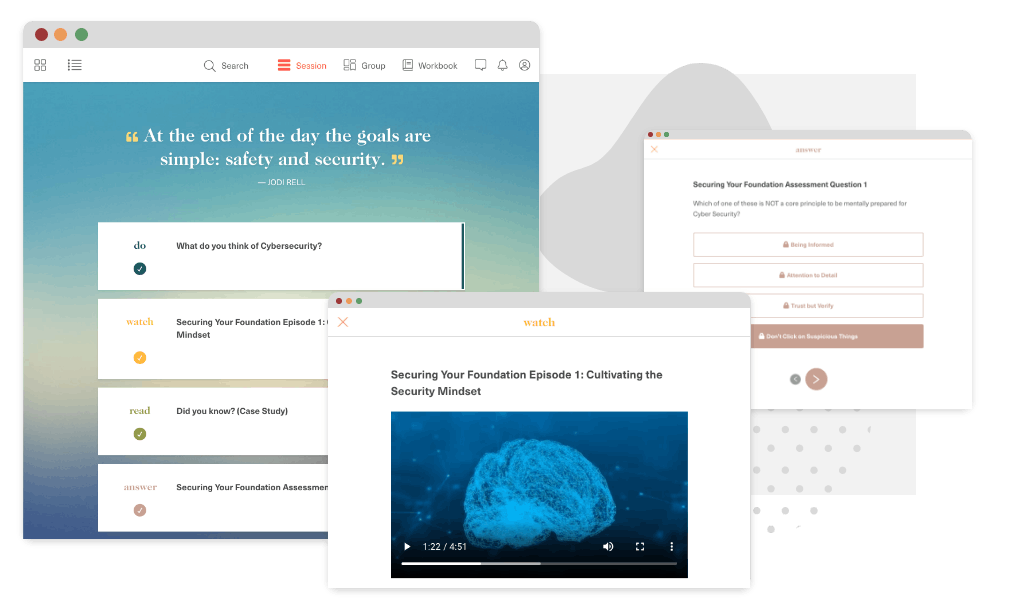 Get started on tailored training programs to improve resilience across your organization.
Cybersecurity is, and will always remain a human problem. With employees still being a major cause of cybersecurity incidents, Trainer is an innovative platform to ensure best practices against cyber threats are understood and applied into daily business activities. Trainer's customized cybersecurity modules are designed by leading security experts to drive disciplined cyber habits across the organization.