Taking It In Stride: The Role of Cloud Compliance In Digital Transformation
Scroll down to fill out the form and download the recording.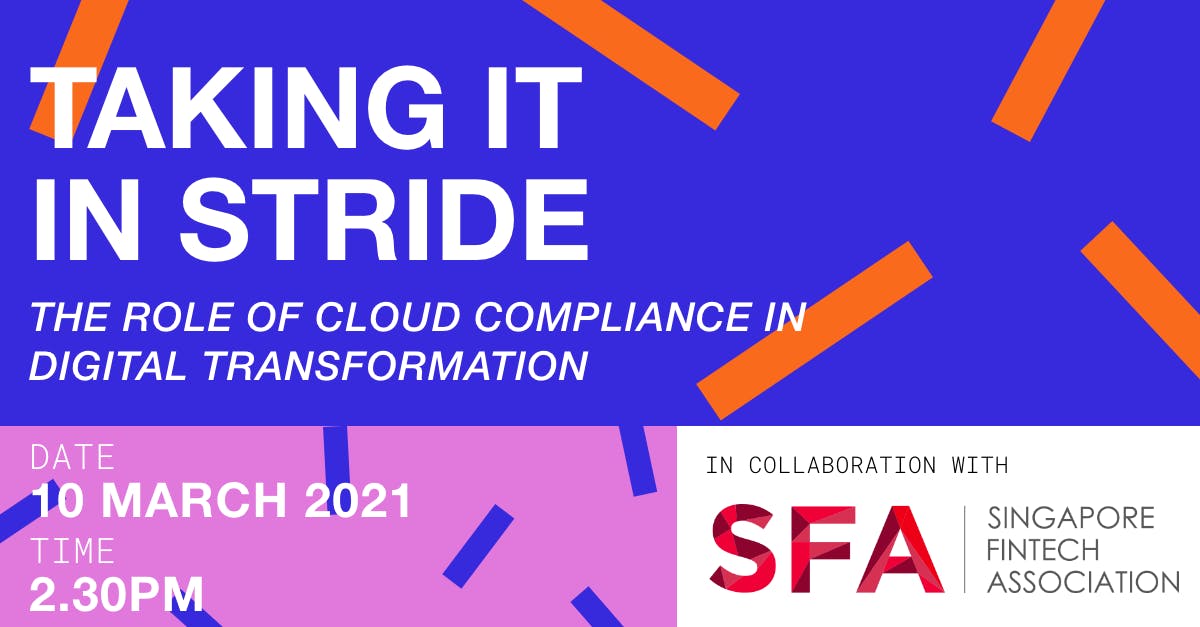 Is your organization's digital transformation roadmap on track?
As organizations embrace cloud-native technologies such as Secure Access Secure Edge (SASE), they are at risk of their infrastructure growing unnecessarily complex and non-compliant. But cloud compliance, while ranked as the top challenge in the cloud, doesn't need to be an obstacle to your digital transformation. ISO 27001, CIS Benchmarks — which is best for your organization?
Join Michael Lew, Chairman of Singapore Fintech Association's Cyber Risk Sub-Committee, Raphaël Peyret, Horangi's Director of Product, and Bo Si Chua, Horangi's Principal Cloud Security Engineer to:
Understand how to manage growing cloud infrastructure efficiently
Learn which parts of cloud compliance can be streamlined through automation to accelerate auditing
See how you can easily pivot from one compliance standard to the next