Filter Out Noise to Reduce Cloud Security Risks with Alert Prioritization on Warden
Scroll down to fill out the form and download the recording.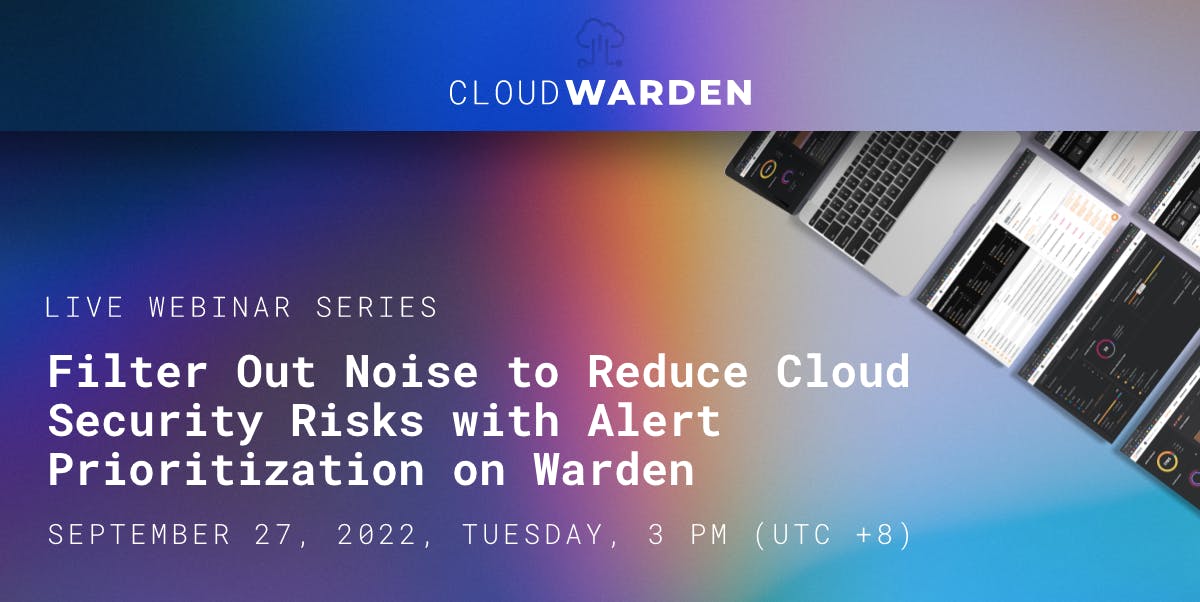 It is predicted that by 2023, 75% of security failures will result from inadequate management of identities, access, and privileges.
Misused credentials are now the top technique used in breaches. Most attackers are steadily targeting the company directory and the identity infrastructure with phenomenal success. And with recent decentralization, cybersecurity threats have become more prevalent. Every employee's home office has become a potential data threat. The quickened pace of cloud adoption has created more vulnerabilities for exploitation by nefarious actors, both internal and external. This means that you need a comprehensive tool that is intuitive, scalable, and human-centric to combat these threats 24/7. In this webinar, we will walk you through how you can overcome alert fatigue in your team with simple yet effective sorting and tagging of resources on your dashboard. We also want to share some insights from a recent study on 'High Concerns over Cloud Security, but Key Gaps in Threat Awareness', a Horangi report on looming threats to your cybersecurity strategy in 2022. 
So tune into this webinar to get great security insights and best practices that can help bolster and effectively future-proof your cloud security and threat management program, while reducing your operating costs by 70%.