Ready to deal with ransomware?  
Horangi has taken its expertise in a myriad of regulatory standards and industry-accepted best practices and standards and created a framework for assessing your organization's readiness against a ransomware attack. Our services include a gap assessment against our framework and advisory in implementation of policies and security controls towards the Ransomware Defense Framework.
The Ransomware Defense Framework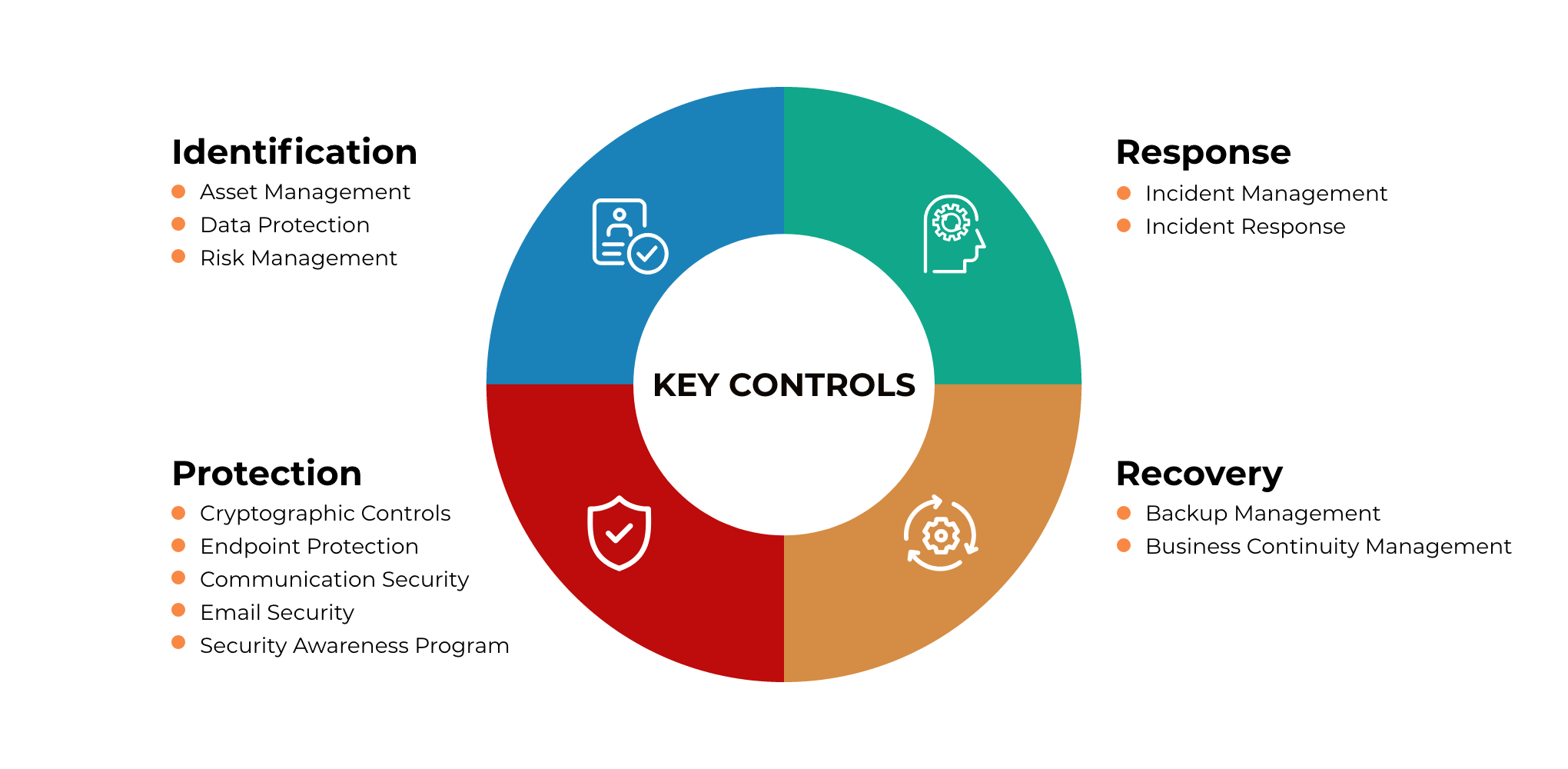 The Ransomware Defense Framework by Horangi Is built on decades of experience investigating global ransomware attacks and international security frameworks. The framework zeroes in on the specific security controls that directly contribute to your defense against and recovery from ransomware attacks. 
Connect with Horangi's cybersecurity experts if you need more information about building a robust ransomware defense program to be resilient against ransomware attacks.