How confident are you that there are no ongoing breaches in your network? 
In many cases of breaches, organizations were surprised to find that threat actors were already in their networks although they have conducted penetration tests, compliance, and vulnerability assessments.
According to IBM's Cost Of A Data Breach Report 2021, organizations typically need 287 days to discover and contain a breach, and suffer average losses of US$4.24 million in a single breach.
With Horangi's extensive experience in offensive security and our use of best-in-class threat detection software, our Compromise Assessment will help you:
Reduce the cost of a cyber breach
Significantly shorten the amount of time attackers stay undetected in your network
Gain Insights and recommendations to increase your organization's resilience against cyber threats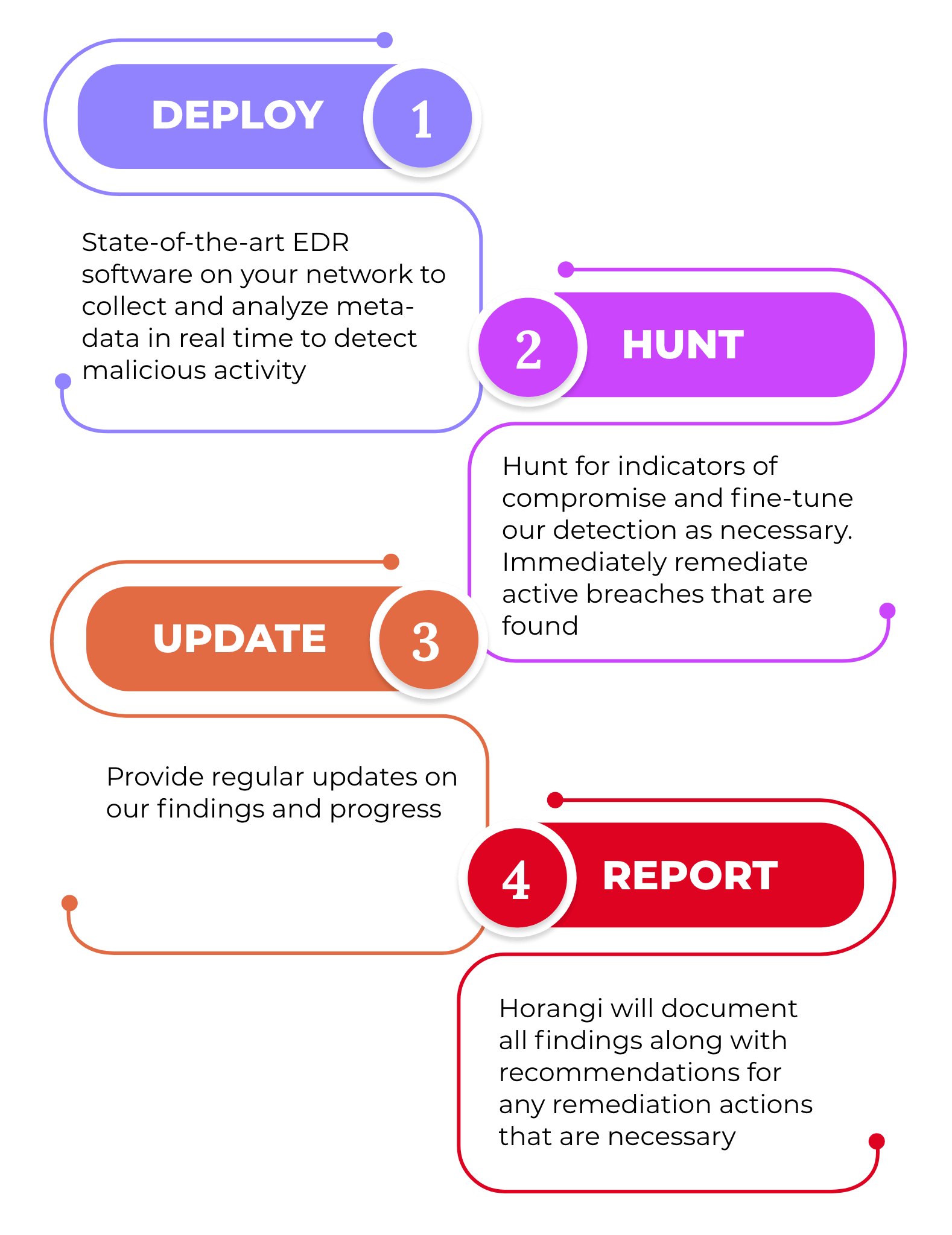 Leverage Horangi's 4-pillar approach to eliminating threats
Horangi will pair our recognized threat hunting expertise with best-in-class Next-Generation Antivirus (NGAV), Asset Management, Cloud Workload Protection Platform (CWPP), and Endpoint Detection and Response (EDR) software to actively hunt for hidden threats within your network. You will receive regular and timely updates from our team during the entire exercise. 
At completion, Horangi will provide actionable insights and recommendations that will help you increase your organization's resilience against cyber attacks.
Have a question?
Connect with Horangi's threat hunting experts to get more information on our Compromise Assessment solution.
Do you need a Compromise Assessment?
Compromise Assessments are best suited for organizations that:
Lack a comprehensive suite of monitoring tools like SIEM and EDR, or are still relying on traditional Anti-Virus products
Need to ensure that no traces are lingering in your IT infrastructure after recently recovering from a cyber attack.
Need to demonstrate cyber resilience and due diligence to your external stakeholders, such as investors.
Are involved in a merger and acquisition exercise and need to obtain assurance that your network does not currently contain an active breach.
Want to validate your security program(s).
Are required to provide proof of due diligence of your network assets and security posture for insurance.
Why engage Horangi for your Compromise Assessment?
We are experts in adversary simulation:

Our team of skilled threat hunters has extensive experience in offensive security work. This gives us an edge in being able to think like threat actors when hunting, much like how the police would employ ex-criminals to catch other criminals
We employ cutting-edge technology

We are partnered with Leaders and Visionaries categorized within Gartner Magic Quadrant reviewed Endpoint Protection Platforms to deliver real-time capabilities to resolve cyber threats.
We've got you covered:

Our extensive range of products and services allows you to tap on our collective expertise to identify, protect, detect, respond, and recover from threats.
We are focused on you! 

Our customer-centric approach means that we tailor the solutions to meet your specific business needs.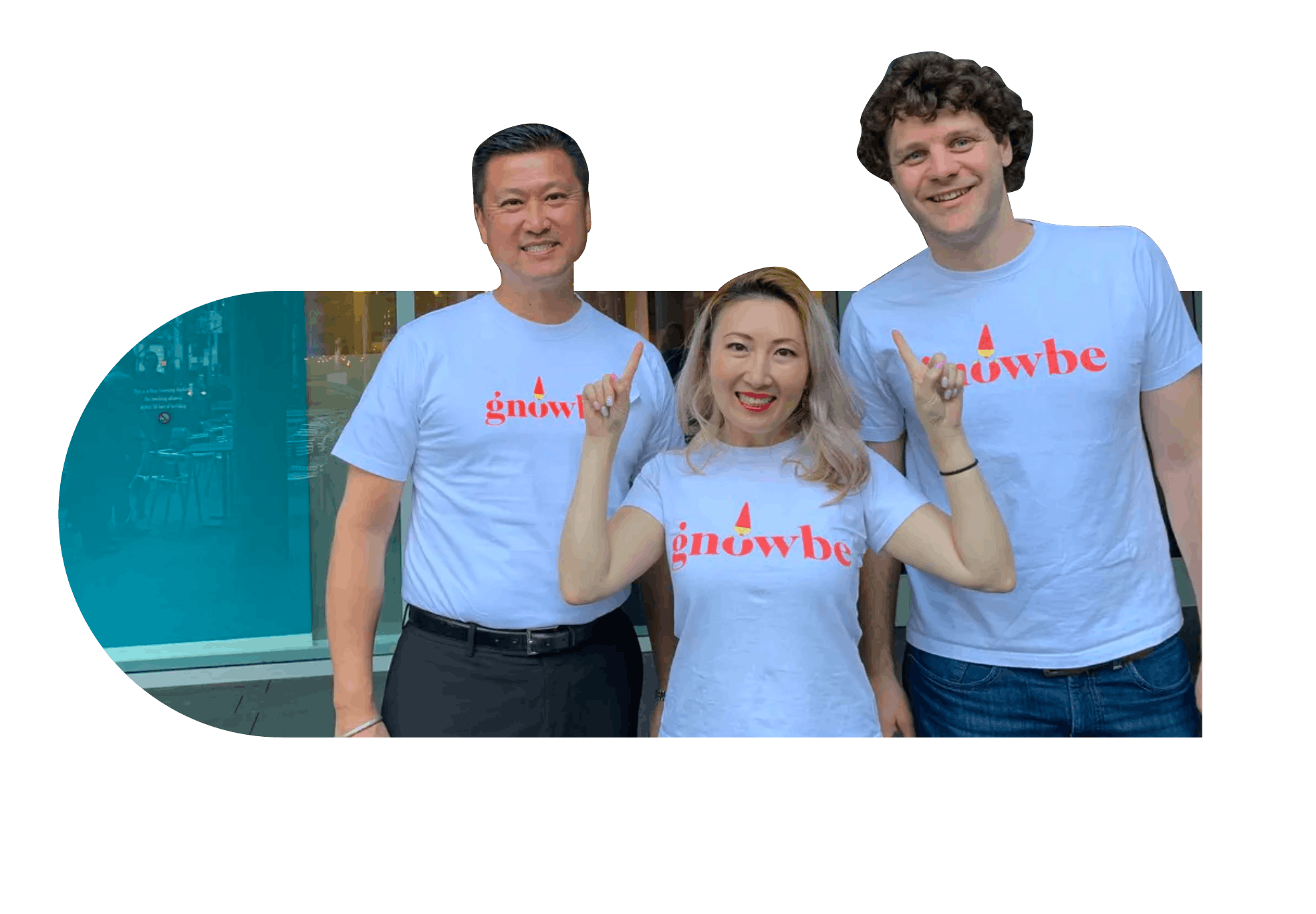 "No other vendor would invest the time Horangi did to look at security gaps in our platform. It's been a great ride with them as our security partner. Their Penetration Test was conducted professionally and remediation steps clearly outlined. We love working with Horangi. Their expertise with application run on the AWS environment is a definite plus."

Uros Smolnik, Head of Engineering