GUARD Your Cloud From Threats 24/7 with Horangi's All-New Cloud SOC
Scroll down to fill out the form and download the recording.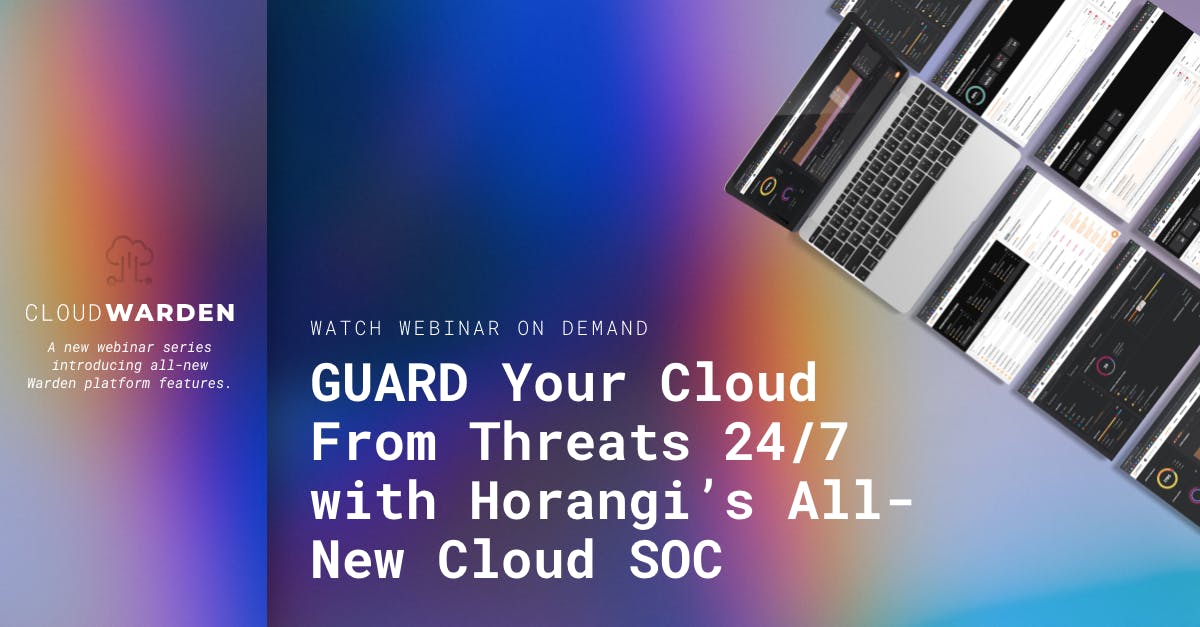 As the nature of cloud workloads continue to remain in flux, most security teams face the mounting challenge of gaining sustained visibility into these environments.
Without the right tools and skills in place, managing threats across a multi-cloud infrastructure can be challenging and potentially impossible. Join us for this webinar as we walk you through the deep-end of cloud security and show you how just with a single cloud security tool in your security stack you can gain 100% visibility with an all-new Asset Inventory in Warden IAM.
We also understand that every organization is unique and hence a one-size fits all approach might not be the best solution for you when it comes to compliance benchmarking. Hence we are thrilled to launch 'Custom Compliance' as we evolve Warden to go-beyond what most security tools can do. And that's not all. We will also be giving you a sneak-peek of Warden GUARD, a managed Security Operations Center, that watches your network like a hawk, 24/7. Learn from what our Pilot customers have to say and some revealing security insights from industry experts. 
So tune into this webinar to get great security insights and best practices that can help bolster and effectively future-proof your cloud security and threat management program, while reducing your operating costs by 70%.