REA&H: Prepare for launch
Scroll down to fill out the form and download the recording.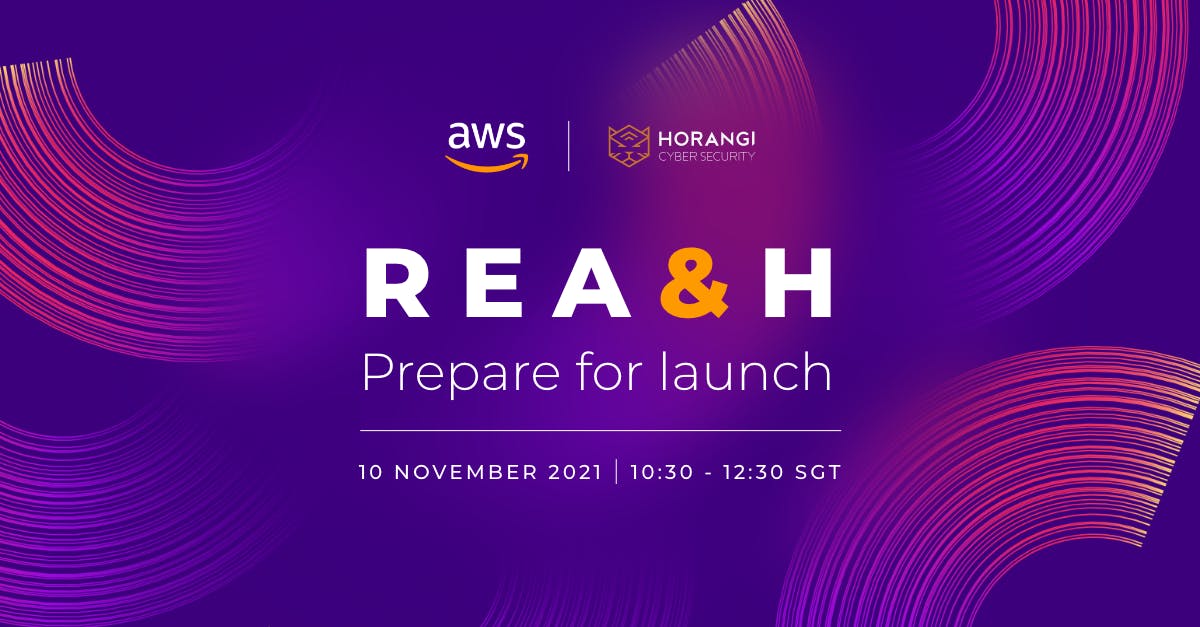 Secure your digital transformation journey with REA&H
The world's largest financial Institutions, government agencies, and tech firms depend on the cloud today to build and safeguard our future. Central to this growth is a secure digital transformation journey taking advantage of emerging cloud technologies.
Join Amazon Web Services (AWS) and Horangi in their launch of a brand new security solution REA&H to accelerate your innovation in the cloud and strengthen your defence against cyber threats. REA&H (Reaching Excellence with AWS & Horangi; pronounced as 'reach'), is the first joint security solution by Amazon Web Services (AWS) and Horangi enabling organizations to optimize their security in the cloud.
Hear from experts from AWS and Horangi on how organizations can design, build, and operate their AWS environments, applications, workloads, and processes with REA&H, comprising a combination of best-in-class security tools such as Horangi Warden with professional services and AWS Security Best Practices to meet regulatory requirements and business needs more easily.