CloudWarden: Seize Instant Control of Your Security Posture with Faster Threat Response Across Your Clouds
Scroll down to fill out the form and download the recording.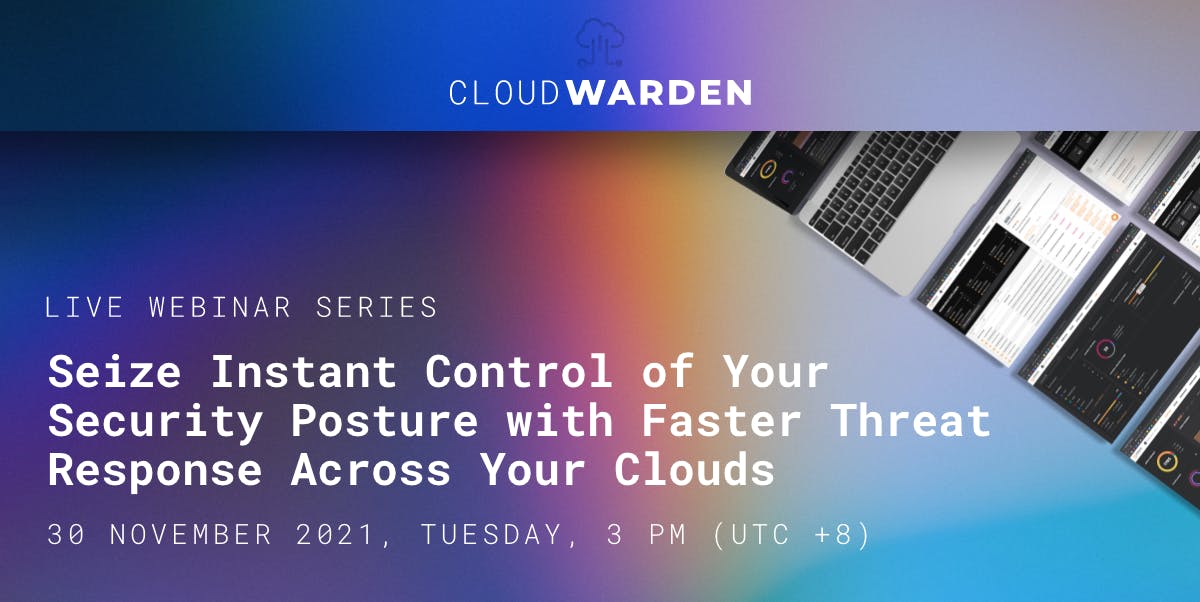 Revolutionize multi-cloud security with all-new Warden platform features for complete IAM visibility.
Did you know that almost 92% of enterprises now embrace a multi-cloud strategy? And 81% of organizations feel that cloud security is their top challenge in 2021! To maintain both a strong delivery cadence and security posture, organizations like yours trust the human-centric, all-in-one cloud security platform that is Warden.
Join us for this product unveiling from 2021 as we showcase Warden's multi-cloud capabilities for Huawei Cloud, enhanced Threat Detection capabilities, and stronger visibility to help you prioritize on fixing the 1% of threats that truly matter.
To be featured:
Gain complete visibility of identities, permissions, & exposures across the organization with new and improved IAM Access Graphs
Triage alerts and findings in your existing security workflows & tools with new Warden API integrations
Warden now supports Huawei Cloud in addition to AWS, GCP, Microsoft Azure, and Alibaba Cloud
Detect advanced threats and anomalous behavior with a data-driven threat intelligence platform