Events
Sign up for our upcoming events or see our past events on-demand in this repository. Meet the Horangi cybersecurity experts that our customers trust.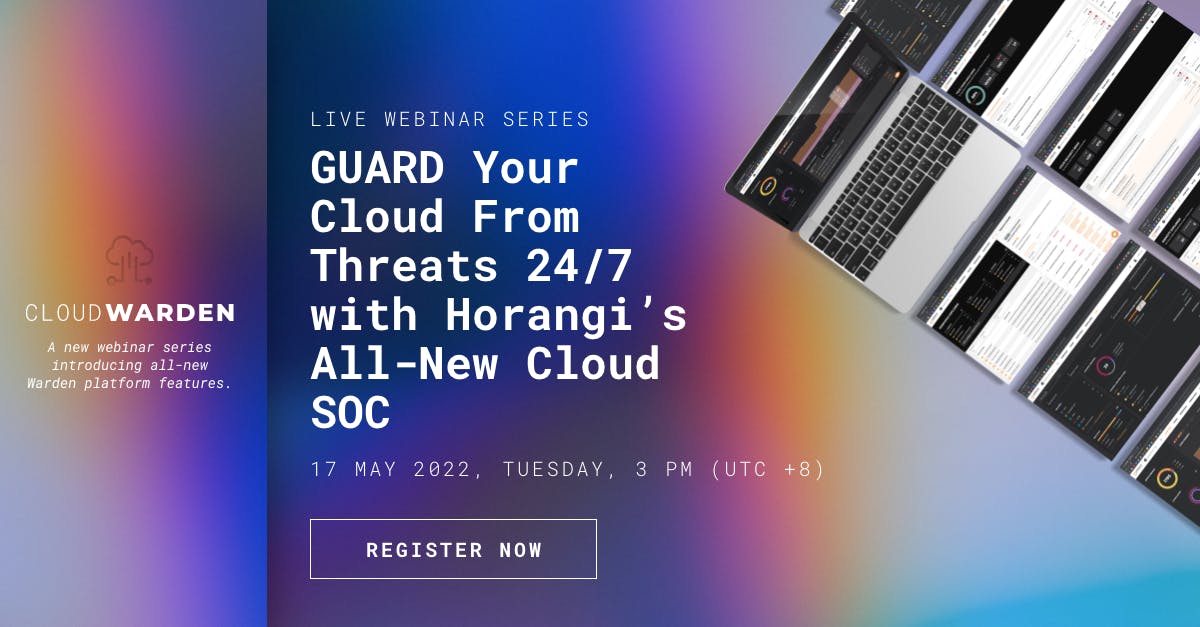 GUARD Your Cloud From Threats 24/7 with Horangi's All-New Cloud SOC
As the nature of cloud workloads continue to remain in flux, most security teams face the mounting challenge of gaining sustained visibility into these environments. Without the right tools and skills in place, managing threats across a multi-cloud infrastructure can be challenging and potentially impossible.
Join us for this webinar as we walk you through the deep-end of cloud security and show you how just with a single cloud security tool in your security stack you can gain 100% visibility with an all-new Asset Inventory in Warden IAM.