Tagging enables you to group sets of resources for a variety of purposes, such as access control, Cloud Financial Management, and automation (such as patching for select tagged instances). Tagging can also be used to create new resource constructs for visibility or control (such as grouping together resources that make up a micro-service, application, or workload). Tagging is fundamental to providing enterprise-level visibility and control. With this feature add-on, Warden enables you to tag your assets to prioritize, filter, and take action quickly within seconds.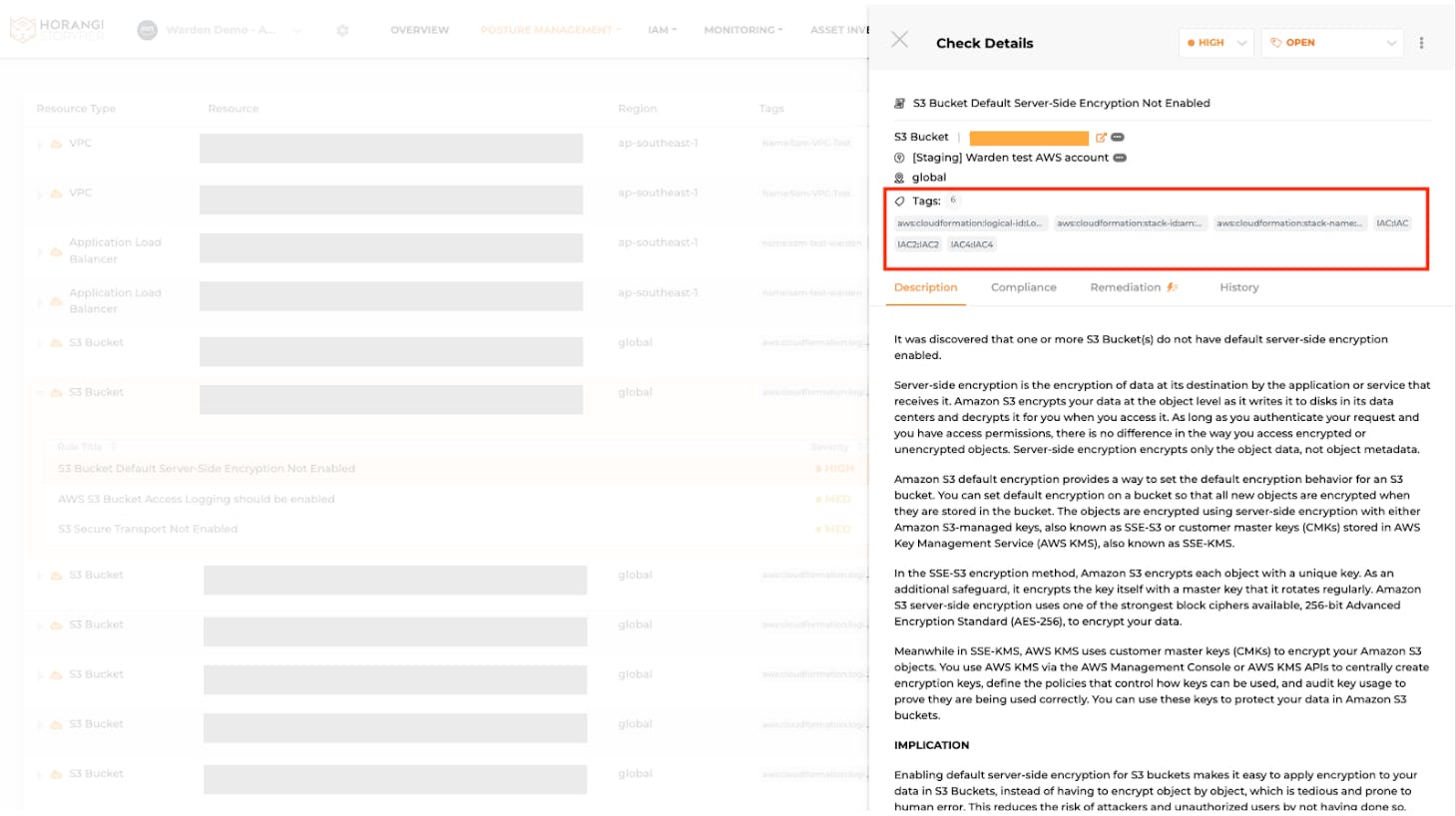 You can now identify your tagged cloud assets easily in Warden
What you can do with cloud tags in Warden
With the new Cloud Tags feature in Warden, you can:
Identify resources already tagged in AWS easily
Search for resources with specific tags
Filter your resource list based on relevant tags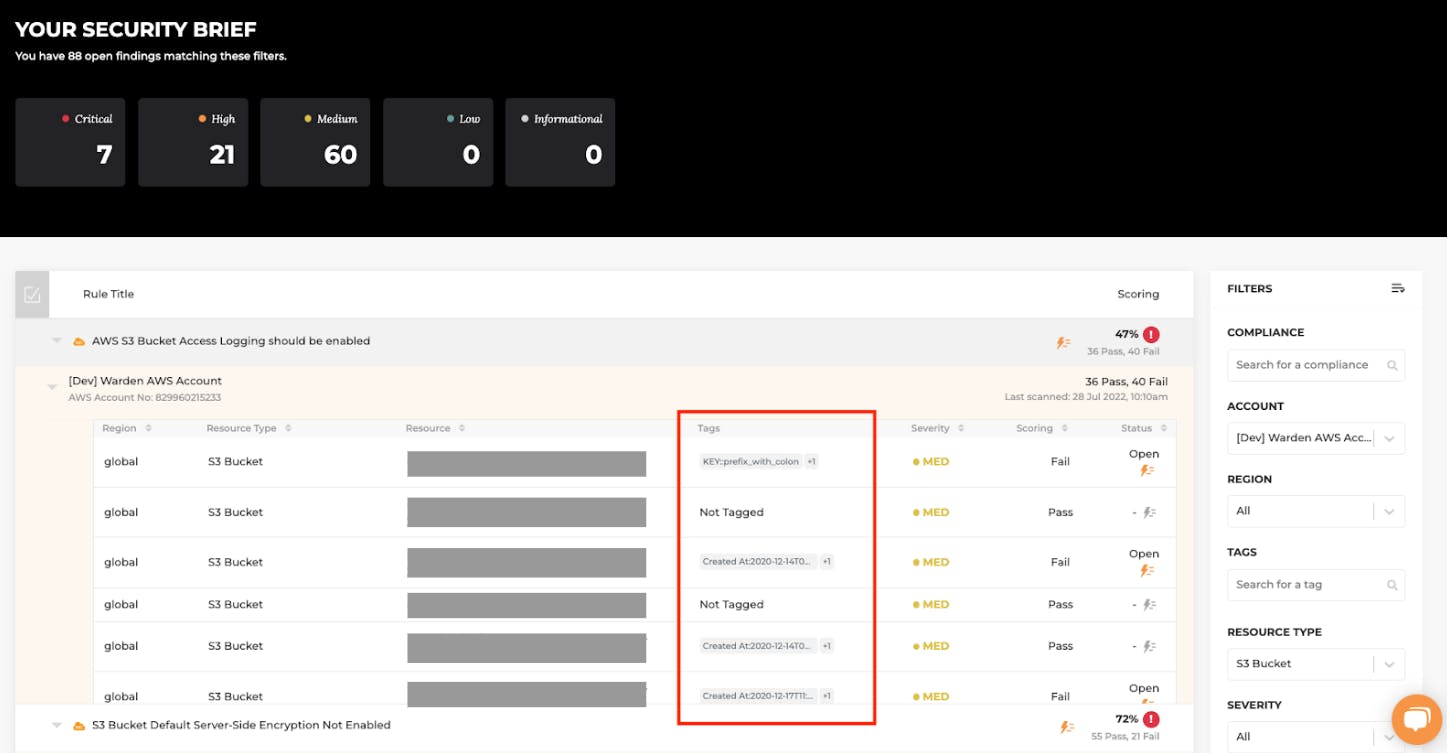 Value add-on for existing users
Cloud Tags provide support for highly contextualized information around your assets so that you can quickly identify and prioritize them. On top of that, it allows you to remove noise and focus only on a particular group of assets as and when needed. For example, Cloud Tags can be used to only view assets owned by "owner:onboarding-team", or assets deployed in "environment:production", and many other use cases!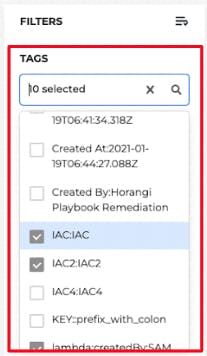 Filter assets based on cloud tags 
How to set it up?
AWS Cloud Tags support is readily available to customers, who have had their AWS cloud account integrated into Warden, with no additional setup needed. For now, other cloud providers are not supported but our team is working to expand the coverage. We would be thrilled to hear from you about any requests, feedback, or suggestions. To make full use of the feature, you can contact our support team or refer to the user guide: https://support.horangi.com/en/cloud-tags-support 
Conclusion
As organizations evolve in their cloud journeys, there is a greater need to look beyond native cloud security tools that provide holistic coverage across clouds. With this new AWS Cloud Tags support, we aim to provide you with more contextualized information so that you can get what you want faster and more easily. To stay updated with the latest additions to Warden's features, you can visit our blog. You can also fill up this form to schedule a customized 15-min demo to see how Warden can help with all your cloud security needs.