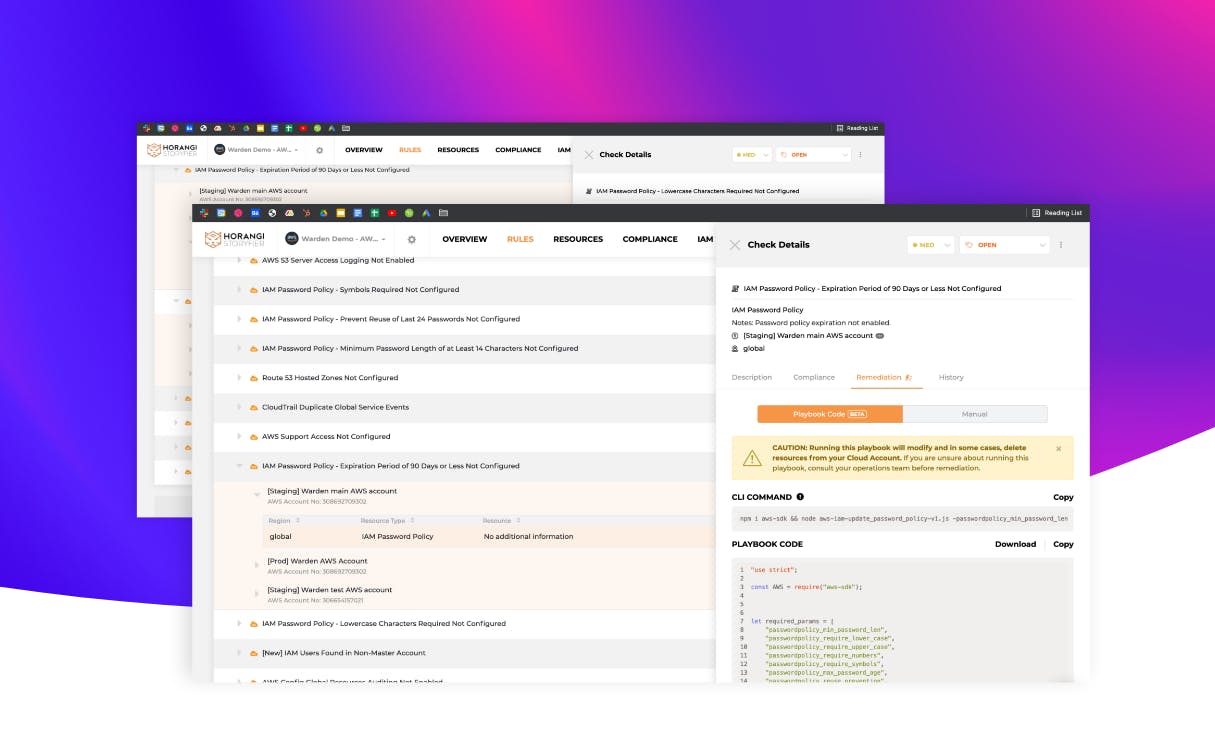 Vulnerability Remediation on Warden
Warden gives you multiple ways to remediate the most critical vulnerabilities. The visibility into the vulnerabilities in your multi-cloud environment provides microscopic clarity into how those vulnerabilities translate into business risk and which are most likely to be targeted by attackers.
Why Intelligent Vulnerability Remediation Matters
Warden's data-driven platform automatically prioritizes for you the vulnerabilities to fix first, with detailed description of risk and a dashboard to quantify your organization's cloud risk posture.

Remediate with impact and confidence
Warden gives you a variety of ways to manage vulnerabilities with Manual, Play-book, One-click, and Terraform Remediation, all in a single pane of glass.
Playbook Remediation
Run a code playbook to remediate an issue rather than having to go through a manual process to do so. This helps you cut down the time spent on fixing issues.
One-Click Remediation
Need more speed? You can remediate findings in bulk with just a single click. All vulnerability findings are supported with descriptions to help you prioritize efficiently.
Terraform Remediation
Built for Terraform users, Warden supports remediation Terraform code snippets for all related rules. Based on the sample code snippet, you can easily make changes on your Terraform templates, fixing vulnerabilities at build time.
Manual Remediation
Be in complete control of what to fix and how to go about it with descriptive findings and hands-on-the wheel approach.