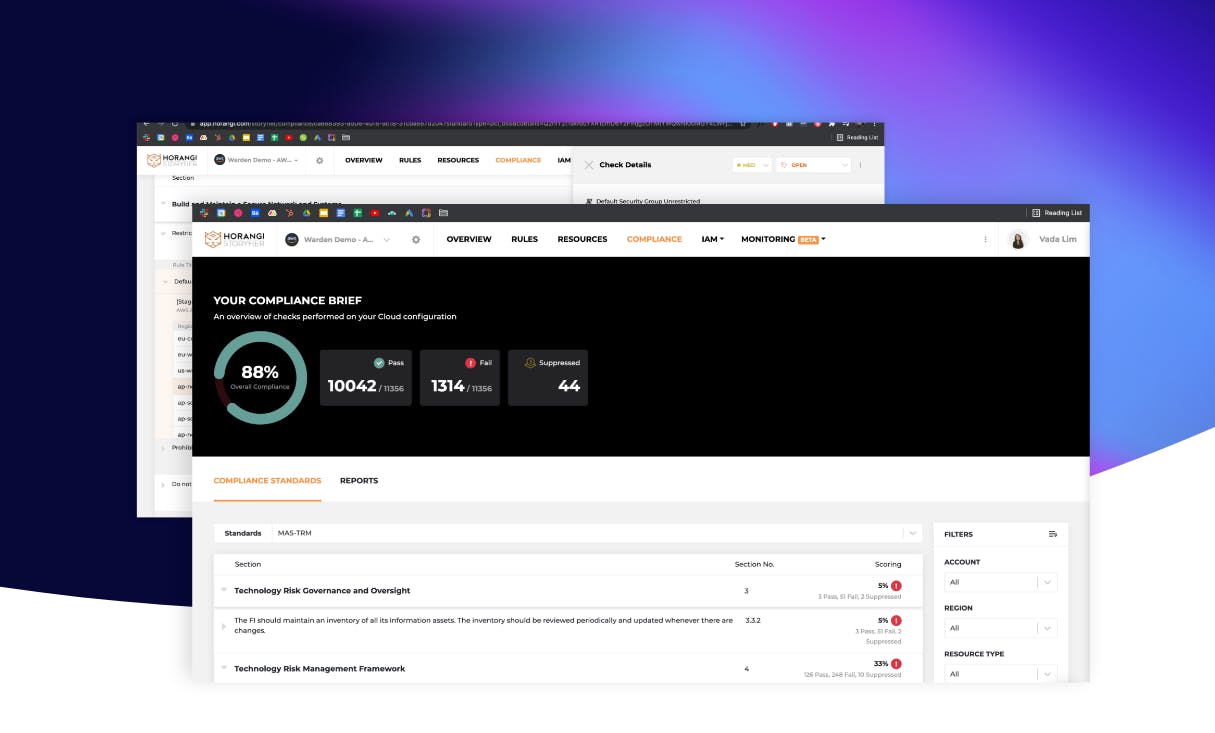 MAS TRM Compliance on Warden
The Monetary Authority of Singapore Technology Risk Management Guidelines (MAS TRM) is a continuously updated set of cybersecurity and risk management principles for the financial sector. Let Horangi Warden pave the fastest path for compliance automation and time-to-market for your multi-cloud infrastructure with an in-depth cloud compliance standards brief for MAS TRM standard.
Detect compliance violations with predefined rules mapped to MAS TRM
MAS TRM has an array of technical and non-technical controls in its guidelines. Warden benchmarks your infrastructure based on the following technical controls:
(Section 3) Technology Risk Governance and Oversight

(Section 4) Technology Risk Management Framework

(Section 6) Software Application Development and Management

(Section 7) IT Service Management

(Section 8) IT Resilience

(Section 9) Access Control

(Section 10) Cryptography

(Section 11) Operational Infrastructure Security

(Section 12) Cyber Surveillance and Security Operations

(Section 14) Online Financial Services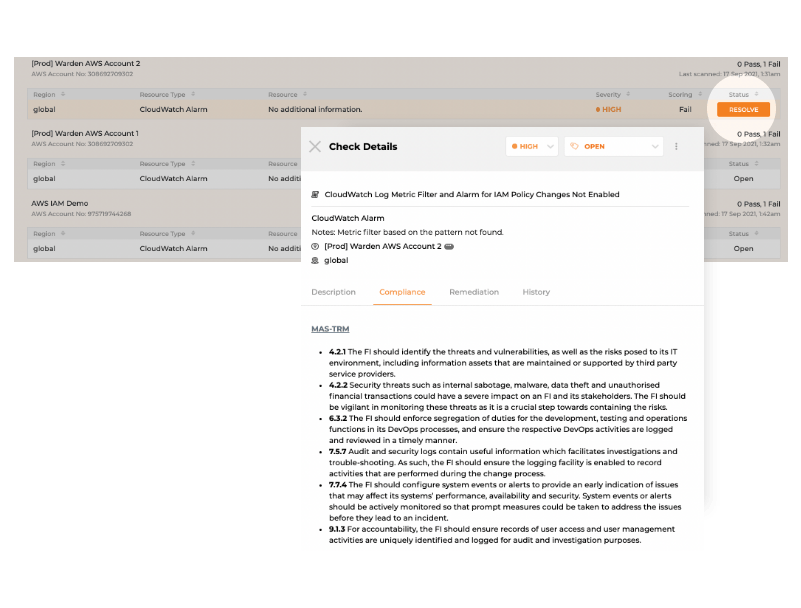 Fix MAS TRM compliance violations with automated remediation
Warden helps you understand your compliance posture with options to fix misconfigurations instantaneously using Auto, One-click, Playbook, or manual remediation. With our compliance monitoring tool, you can also change the severity of flagged vulnerabilities to low, medium, or high priority, with an option to accept risk, mark as remediated, or leave notes for your team members on the findings.  
Generate Reports on Your Compliance Posture
Warden makes it quick and efficient to report on your MAS TRM compliance posture with easy reporting from your rich and interactive dashboard. You can easily track and monitor your cloud compliance with custom reports highlighting compliant and non-compliant resources.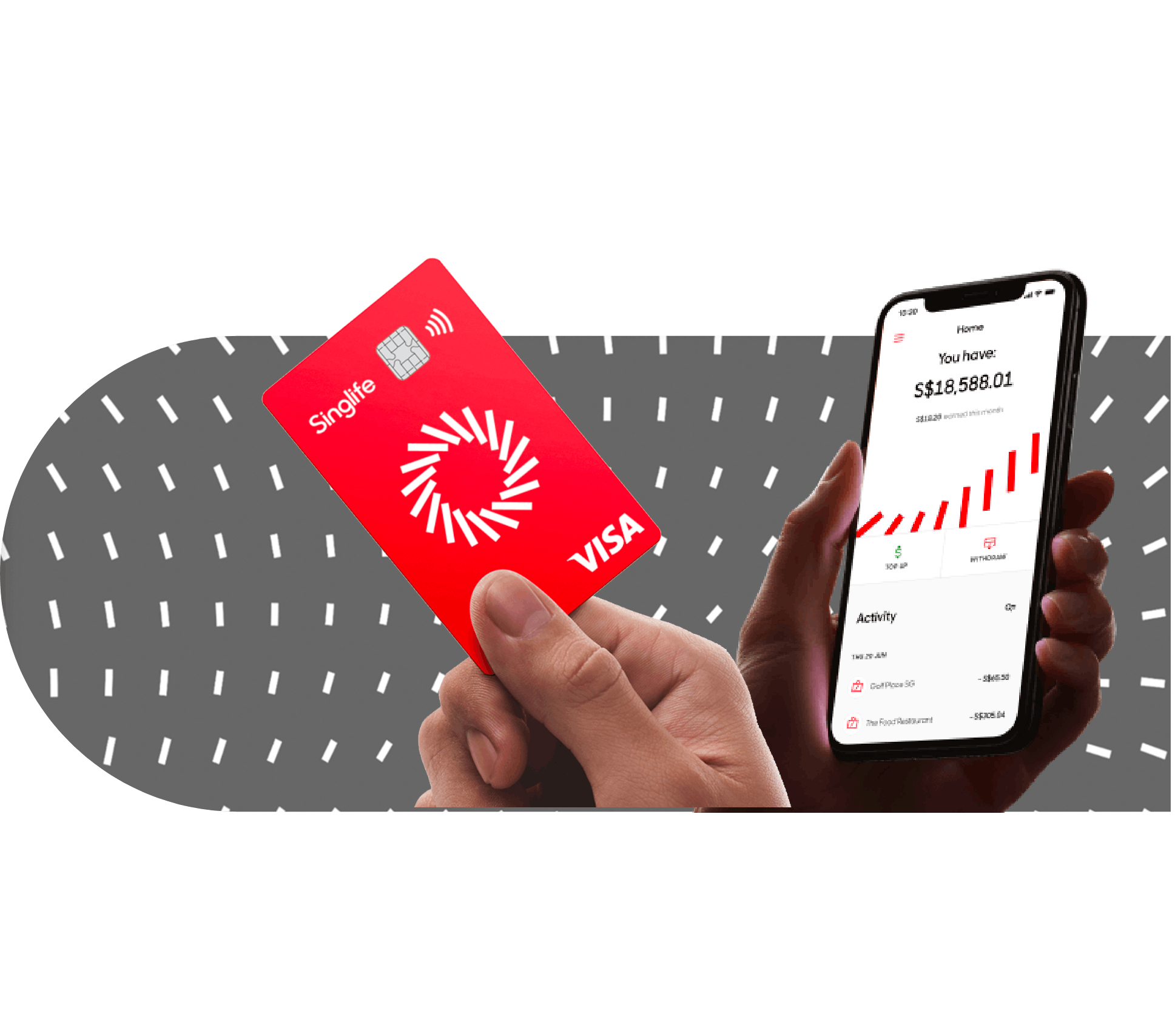 "Our team's productivity has skyrocketed since using Warden. Not only is Warden an intuitive CSPM platform for companies to manage their cloud security, but Warden's customer service is also impeccable. Horangi is willing to listen to its customers and make the necessary improvements that benefit my whole team."
Frank Png, Head of Infrastructure, Singlife