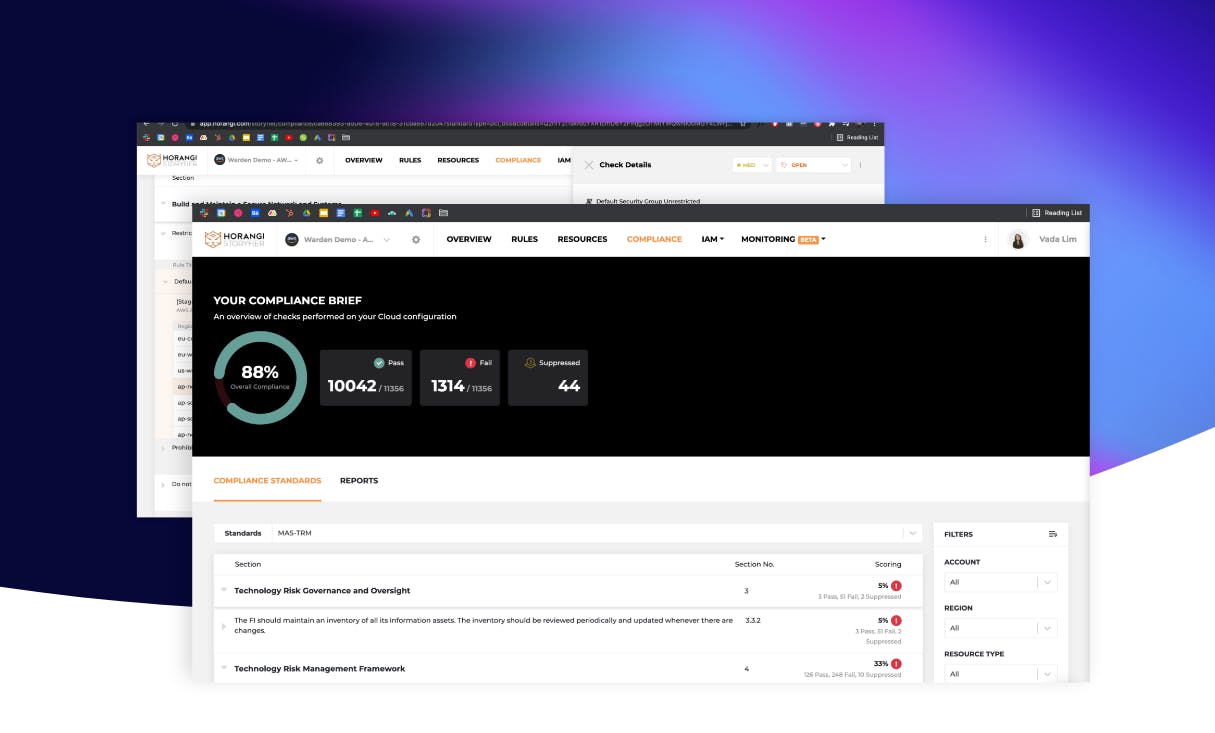 ISO 27001 Compliance on Warden
ISO 27001 cloud compliance standards provides requirements for an information security management system (ISMS). When it comes to keeping information assets secure, organizations of all sizes can rely on the ISO/IEC 27000 family. By maintaining compliance monitoring with ISO 27001 controls, an organization can easily manage the security of assets such as financial information, intellectual property, employee details, or information entrusted by third parties.
Detect compliance violations with predefined rules mapped to ISO 27001
ISO/IEC 2700 family has an array of technical controls in its guidelines. With Warden, you can continuously evaluate your multi-cloud security posture for compliance violations with predefined rules mapped to ISO 27001 certification.
(Section A.6) Organization of information security

(Section A.8) Asset management

(Section A.9) Access control

(Section A.10) Cryptography

(Section A.12) Operations security

(Section A.13) Communications security

(Section A.14) System acquisition, development, and maintenance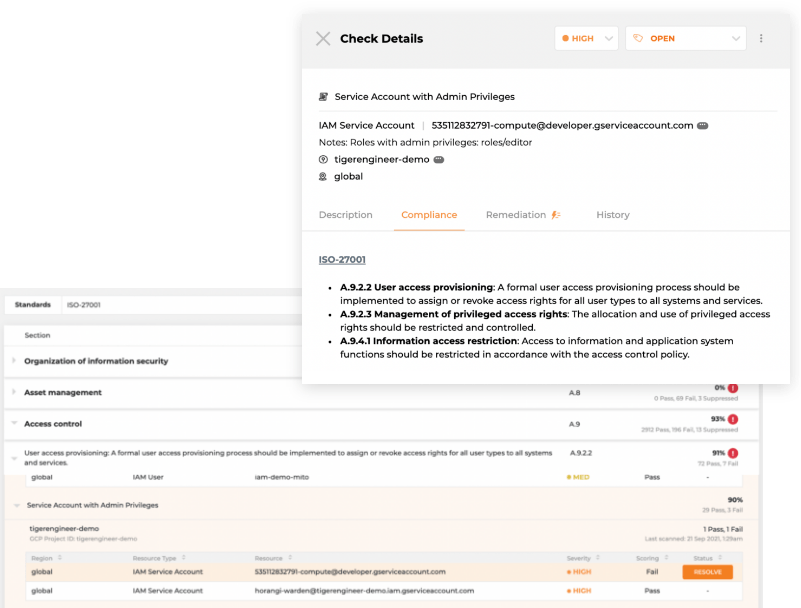 Fix ISO 27001 compliance violations with automated remediation
Warden helps you understand your cloud compliance posture with options to fix misconfigurations instantaneously using Auto, One-click, Playbook, or manual remediation. You can also change the severity of flagged vulnerabilities to low, medium, or high priority, with an option to accept risk, mark as remediated, or leave notes for your team members on the findings.
Generate Reports on Your Compliance Posture
Warden makes it quick and efficient to report on your ISO 27001 compliance posture with easy reporting from your rich and interactive dashboard. You can easily track and monitor your cloud resources with custom reports highlighting compliant and non-compliant resources.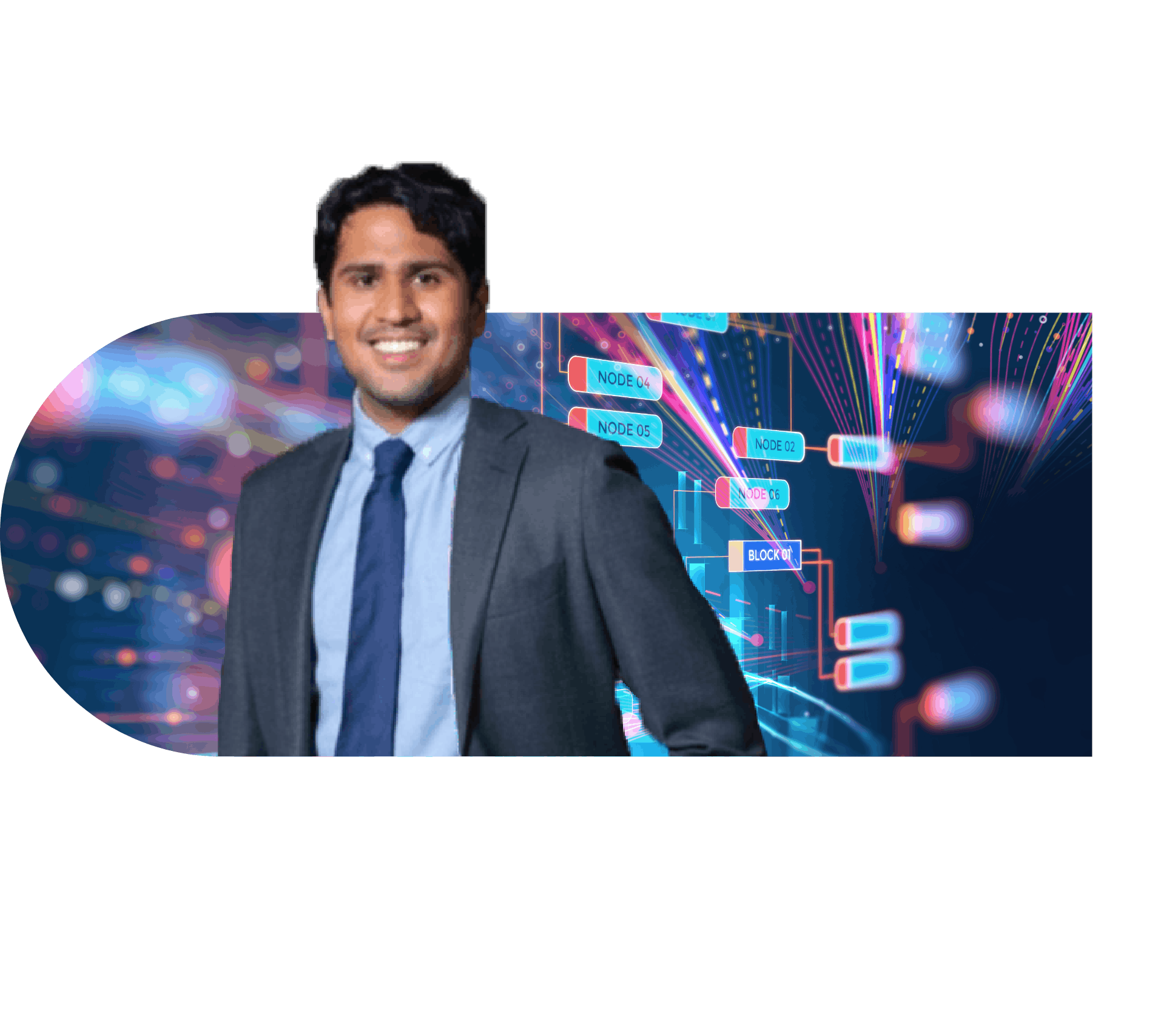 "One of the things that surprised me was the diversity of useful features available on Warden, from its large compliance library and one-click remediation to its report generation and comprehensive dashboards. This helps us respond to cloud threats faster. With GDPR and ISO 27001 compliance supported, we have access to a live dashboard that shows how close we are to achieving compliance on those standards, which we think is super powerful."
Vinoo Ganesh, CTO, Veraset