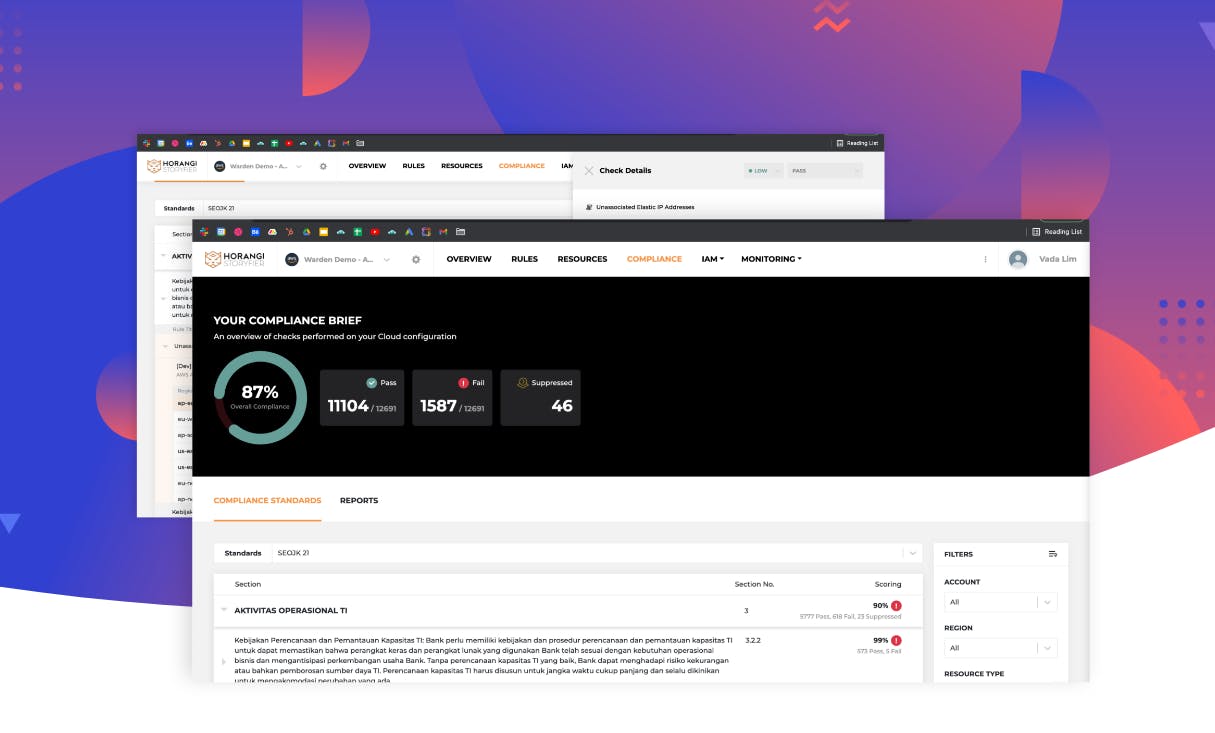 OJK Compliance on Warden
The Financial Services Authority Otoritas Jasa Keuangan (OJK) is a government agency tasked with overseeing all financial institutions operating in Indonesia. Since 2017, the OJK has continued to update regulations based on the principles of cybersecurity and risk management for the financial sector. Indonesia-based financial institutions must comply with all OJK regulations as proof of their commitment to all data security.
Detect cloud compliance violations with predefined rules mapped to OJK
OJK compliance controls are a series of rules designed to help measure and enforce a comprehensive approach to cybersecurity and risk management. Our expertise includes Gap Assessment of OJK regulations and the implementation of security policies and controls. With Warden, you can continuously evaluate your multi-cloud security posture for compliance violations with predefined rules mapped to OJK compliance controls.
(Section 3) AKTIVITAS OPERASIONAL TI
(Section 4) JARINGAN KOMUNIKASI
(Section 5) PENGAMANAN INFORMASI
(Section 6) RENCANA PEMULIHAN BENCANA
(Section 7) LAYANAN PERBANKAN ELEKTRONIK
(Section 8) AUDIT INTERNAL TI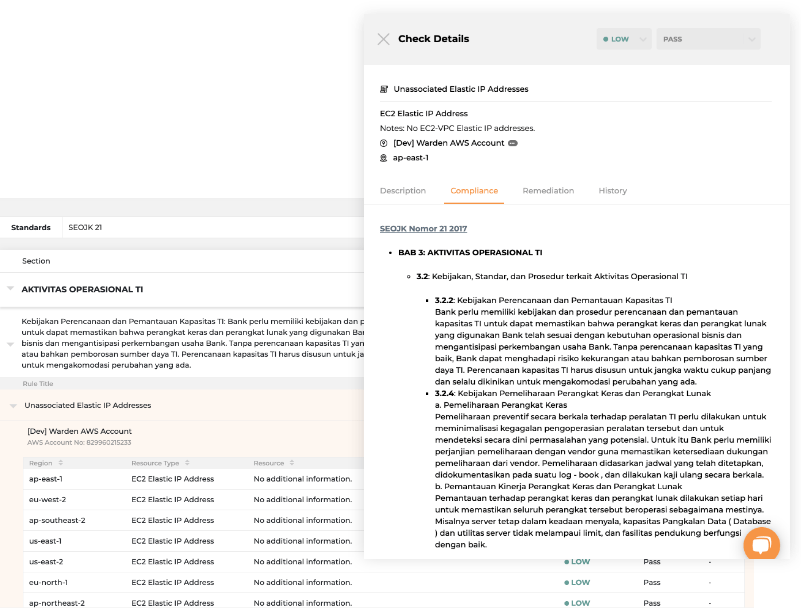 Fix OJK violations with compliance automation
Warden helps you understand your compliance posture with options to fix misconfigurations instantaneously using Auto, One-click, Playbook, or manual remediation. With compliance monitoring, you can also change the severity of flagged vulnerabilities to low, medium, or high priority, with an option to accept risk, mark as remediated, or leave notes for your team members on the findings.
Generate Reports on Your Compliance Posture
Warden makes it quick and efficient to report on your OJK compliance posture with easy reporting from your rich and interactive dashboard. You can easily track and monitor your cloud compliance standards with custom reports highlighting compliant and non-compliant resources.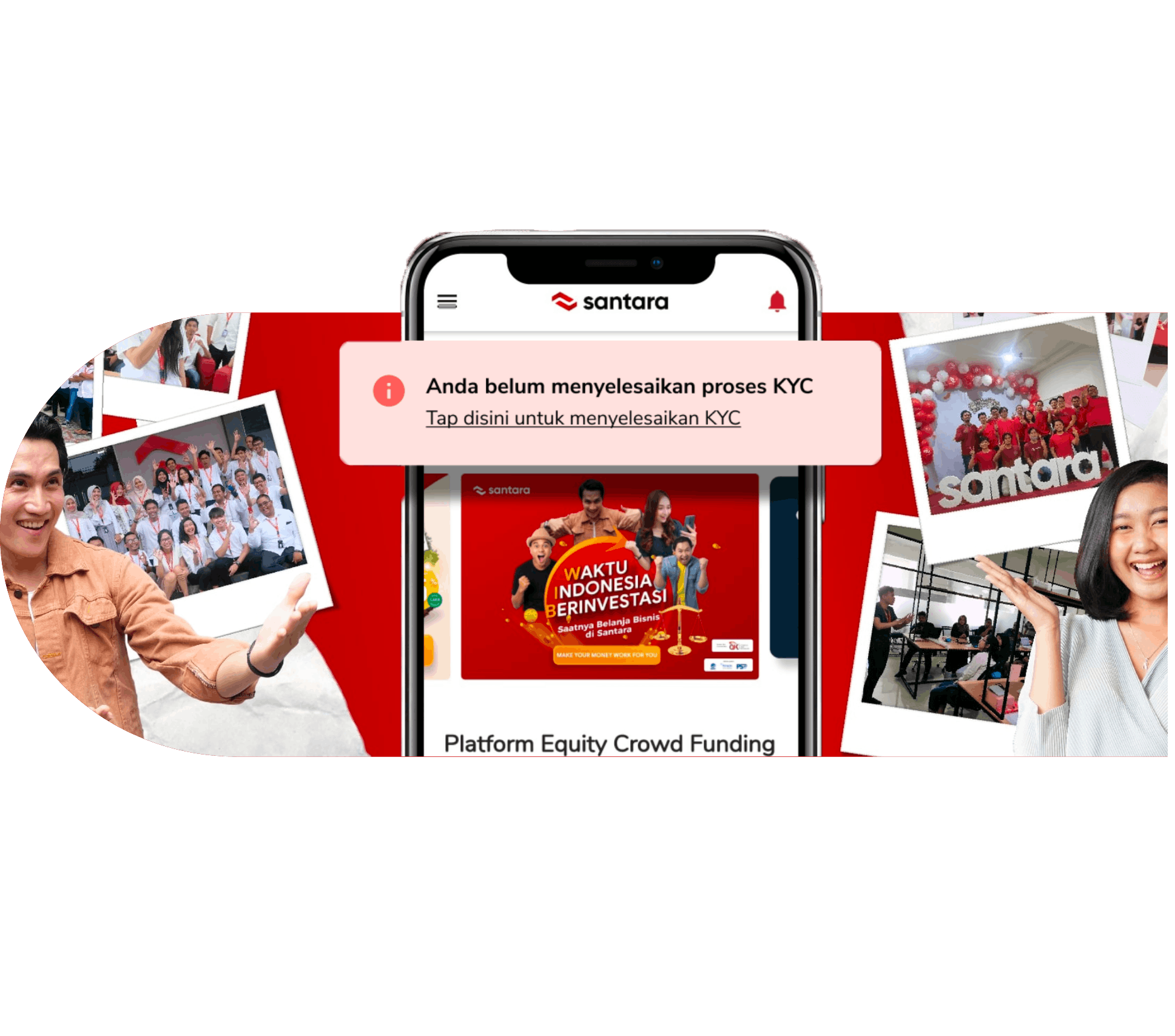 "We cannot emphasize enough the importance of information security, especially for similar businesses managing confidential and financial data. Horangi's service delivery has been nothing short of exceptional, and we hope to continue collaborating with such trusted security vendors in the future."
Maulana Iskandar Zulkarnaen, CTO, Santara