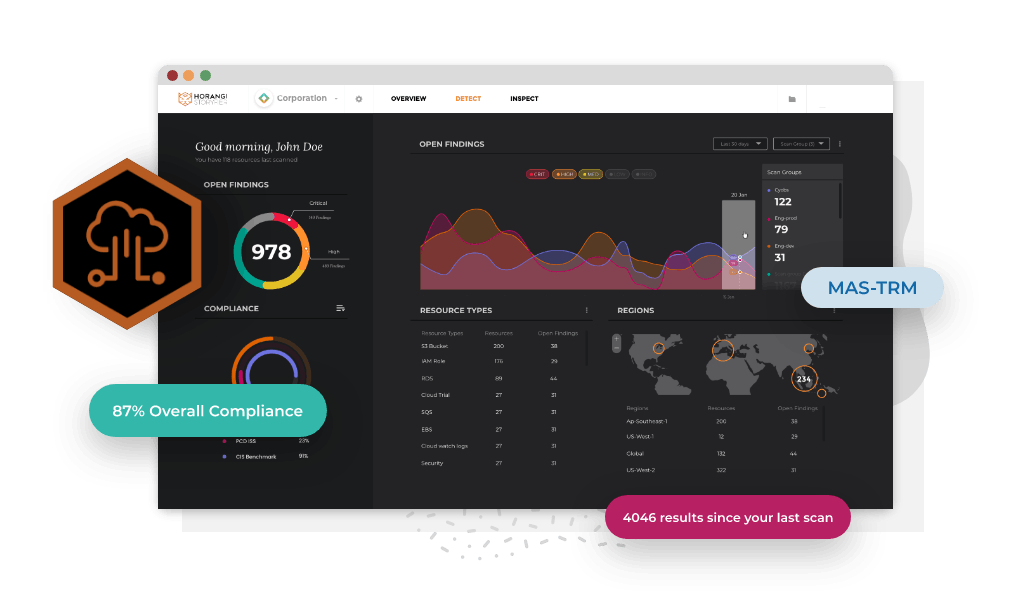 Stop the most common cause of cloud data breaches today with Warden.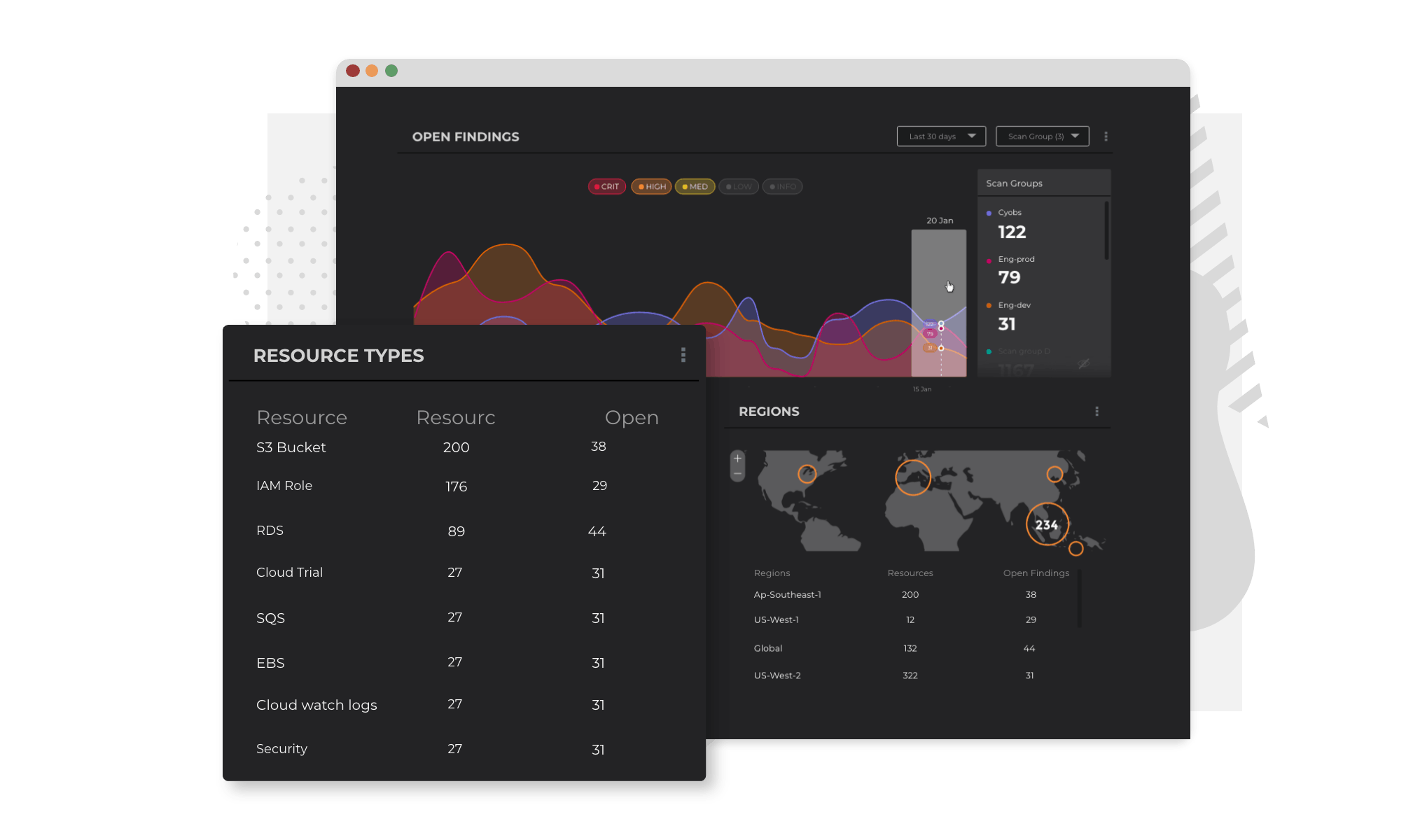 Stay protected from the biggest cloud security risks
Warden's continuous security monitoring identifies and protects you from top security risks including unrestricted ElasticSearch buckets, misconfigurations and non-standard deployments, insecure key management, weak authentication, and lack of resource visibility.
Tackle your top security vulnerabilities faster
Warden's risk-based defense helps you eliminate vulnerabilities and secure your AWS environment.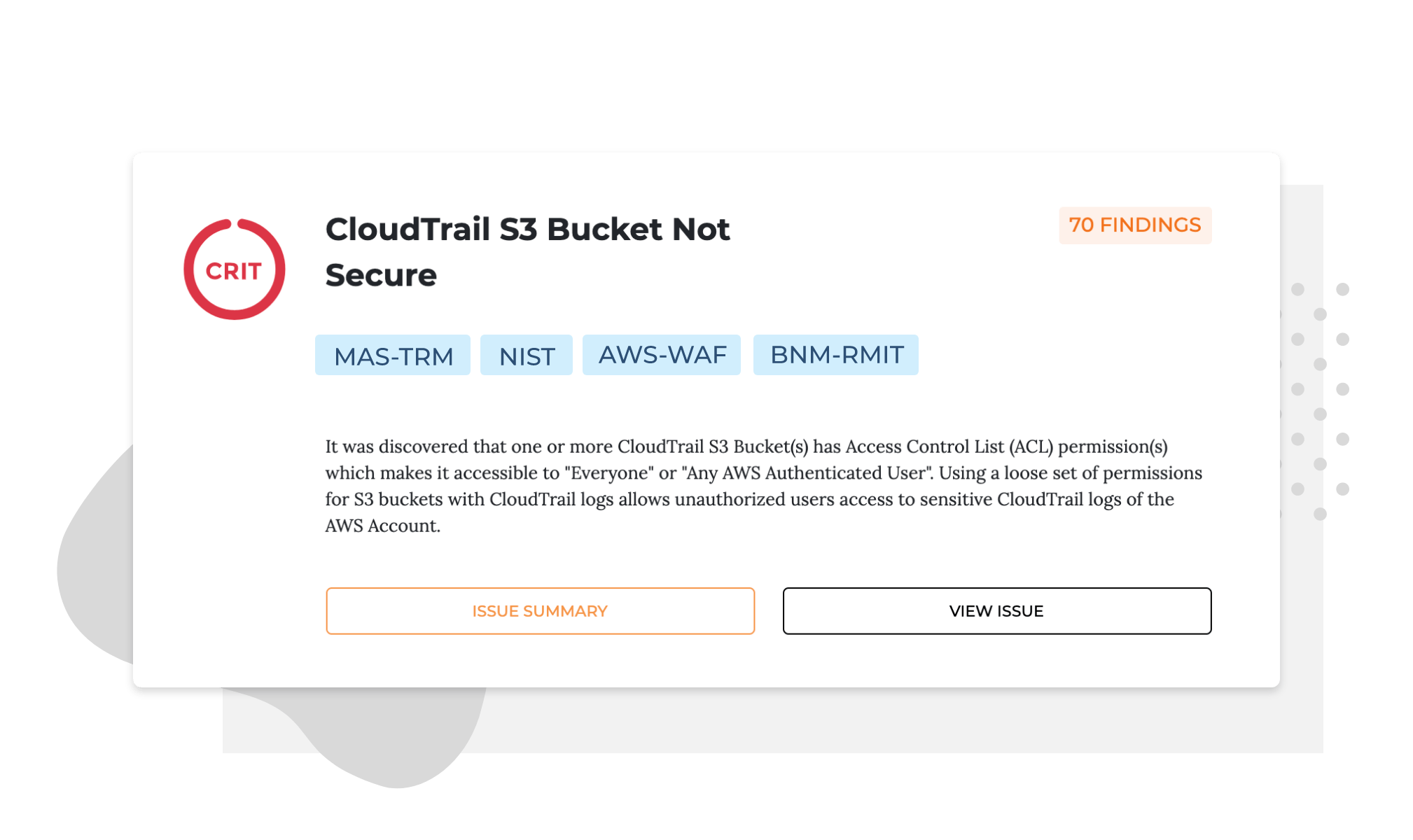 Stop unauthorized access into your cloud infrastructure
Warden automatically detects risky configurations like unrestricted ElasticSearch buckets and alerts the infrastructure team to the affected resource. Through Warden's contextualized findings, DevOps can understand the correct priority before proceeding to create a remediation issue in Jira, GitHub, GitLab, or Bitbucket.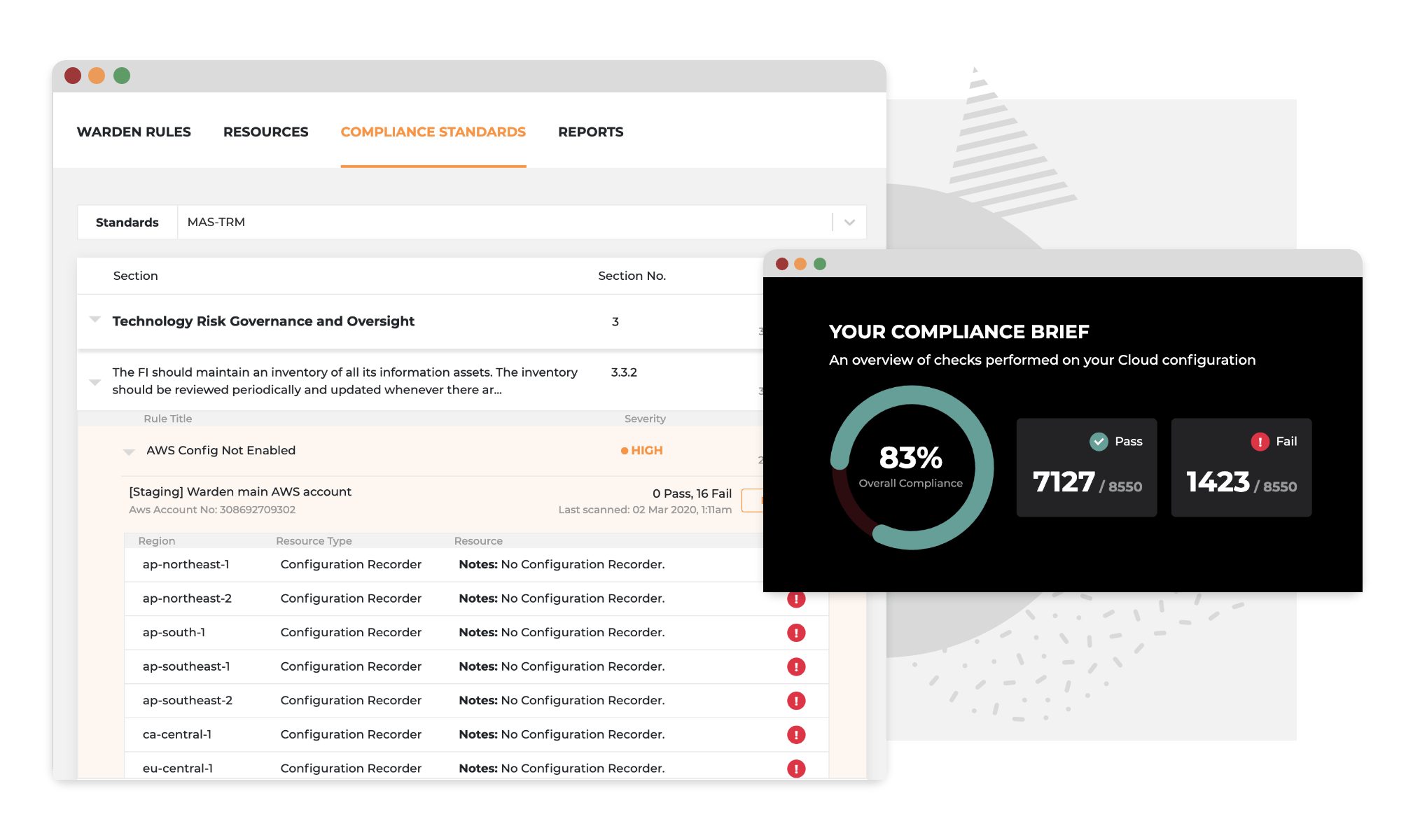 Automate compliance and governance with Asia's most comprehensive library of ASEAN supported frameworks
To help organizations automate compliance and demonstrate that their cloud infrastructure is configured according to the most recognized security frameworks and regulations (PCI DSS, NIST, GDPR etc.), Warden's integrated solution provides comprehensive visibility of compliance posture.
According to Gartner, at least 99% of cloud security failures will be the customer's fault through 2023.
Find out why misconfigurations in cloud infrastructure are such a massive security risk.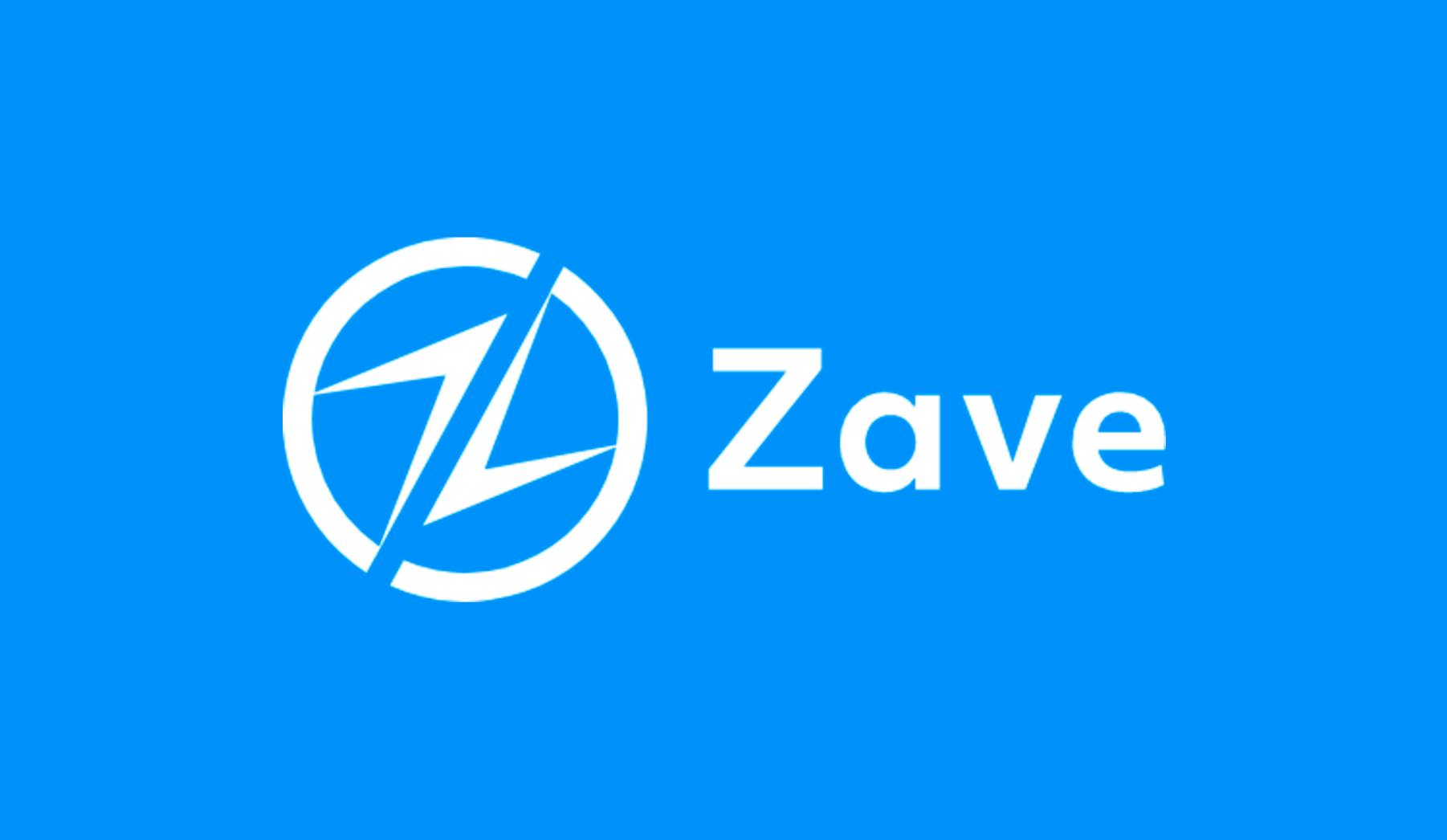 "With the sheer number of developer cloud accounts that we have, it is very challenging to keep track of how each is being configured. Implementing Warden to do the tedious work of monitoring was a no brainer for us. The amount of time I've saved and potential security incidents averted is enough reason to continue with this amazing software."
ALAN SCHMOLL, FOUNDER & CEO, ZAVE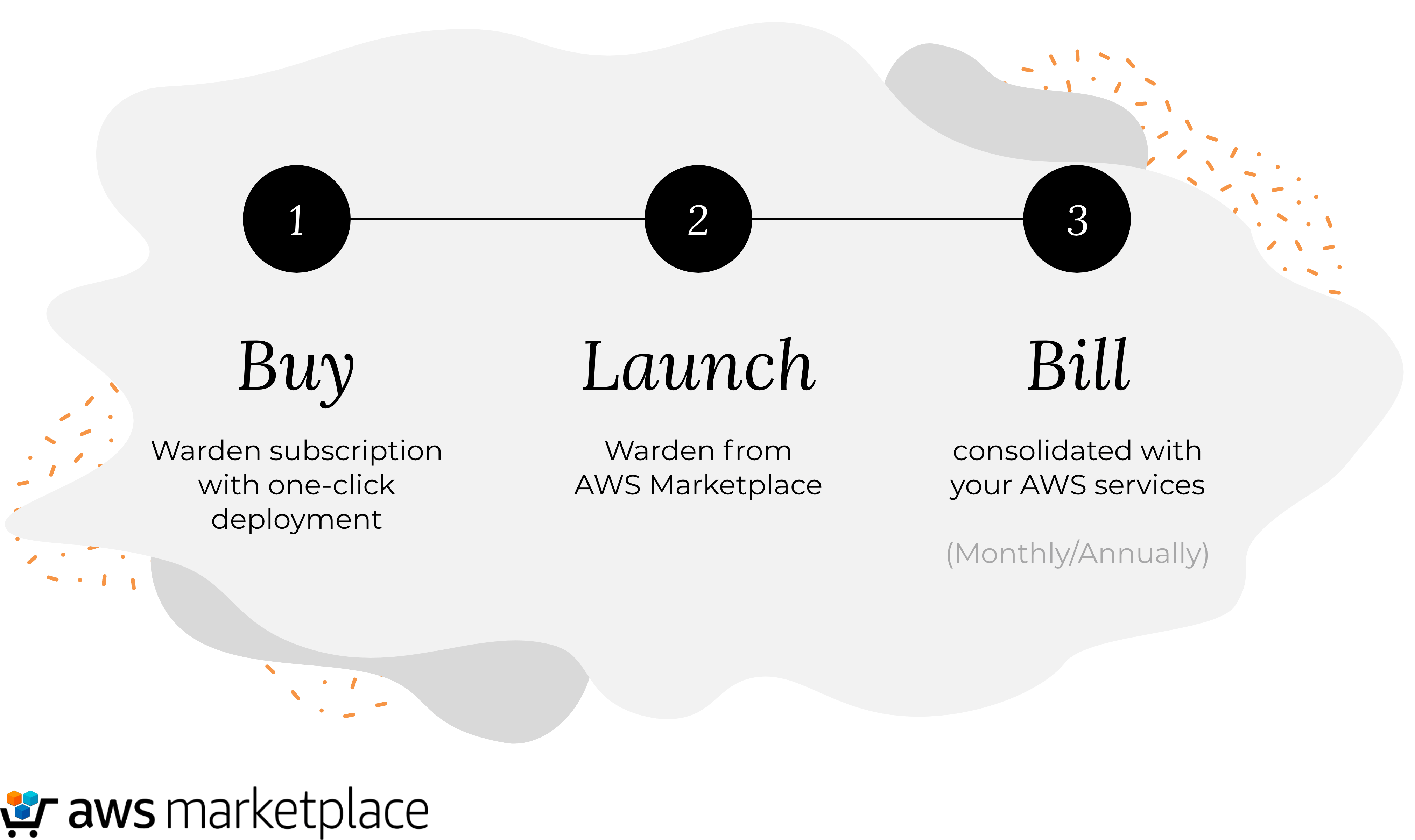 Purchase Warden now on AWS Marketplace
Listed on AWS Marketplace, where you can use its 1-Click deployment to launch Warden and pay for it on your AWS bill.
Have a question?
Get in touch with us. We'd be happy to help.