Upcoming Webinar:

Up Your Cloud Security Threat Detection Game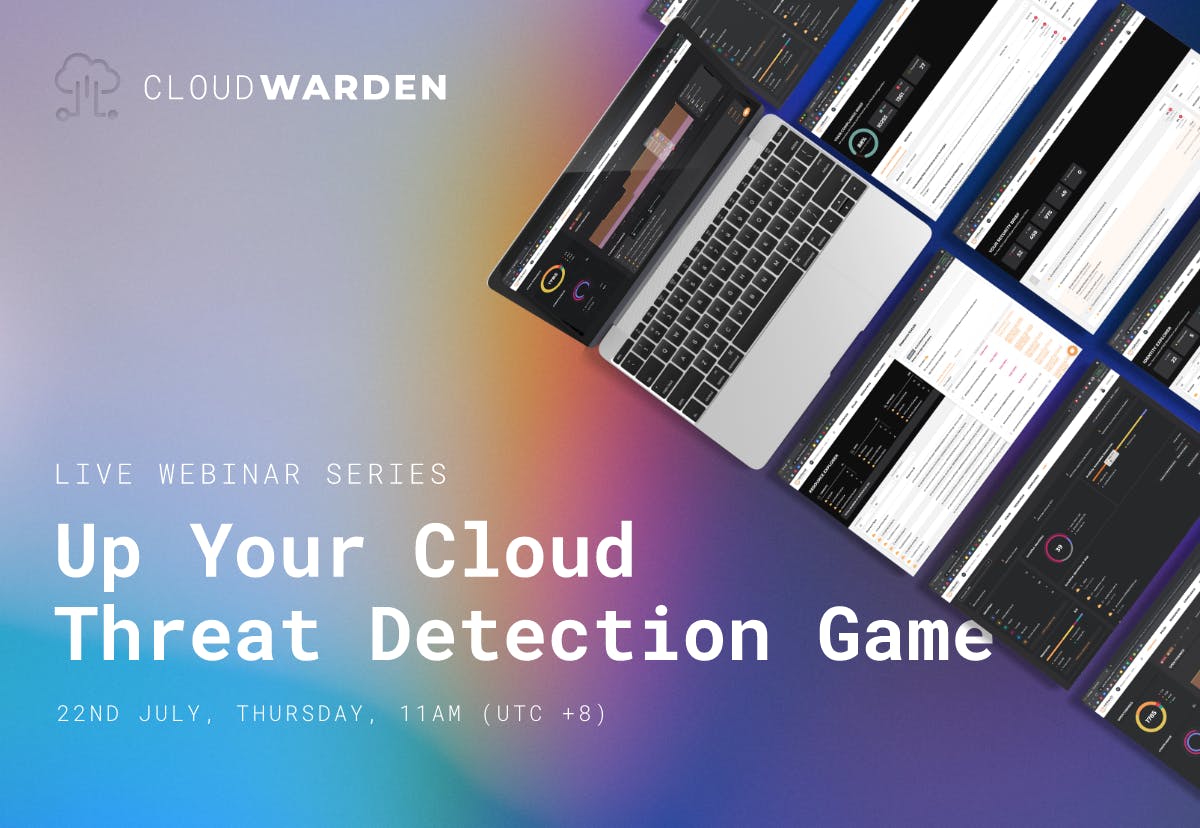 Staying on top of misconfigurations, suspicious activity and threats across multiple clouds is difficult. Amid all the alerts, which ones actually pose a real threat? How can you quickly and efficiently investigate threats with cloud tools? There are too many questions and few simple solutions to combat these security risks.
It's time for a fresh approach to unify multi-cloud security. In this webinar, learn as our in-house experts walk you through an approach that is radically simple to run and scale with Warden Threat Detection.
22 July 2021, Thursday, 11AM (UTC +8)
Learn about Warden's newest capabilities at the webinar:

Identify new threats immediately by continuously assessing cloud security posture

Reduce mean time to investigate threats across your infrastructure with a detailed activity record (user logs)

Warden now supports Microsoft Azure along with AWS and GCP

Terraform remediation for fast time-to-fix when you're using IaC

New SOC 2, OJK, and updated MAS TRM compliance standards

IAM Permission Access Graphs to know who has access to what in your infrastructure at a glance
Don't miss CloudWarden live this 22 July. Register now.