I've got plenty of exciting news to share from Echelon Asia Summit in Singapore that was held last week from May 23-24. We connected with many great folks from the startup community at our booth. We got to learn of the numerous fascinating new businesses we could potentially partner with. And our CEO Paul Hadjy had a fireside chat at the Founders Stage sharing his journey leading up to founding Horangi.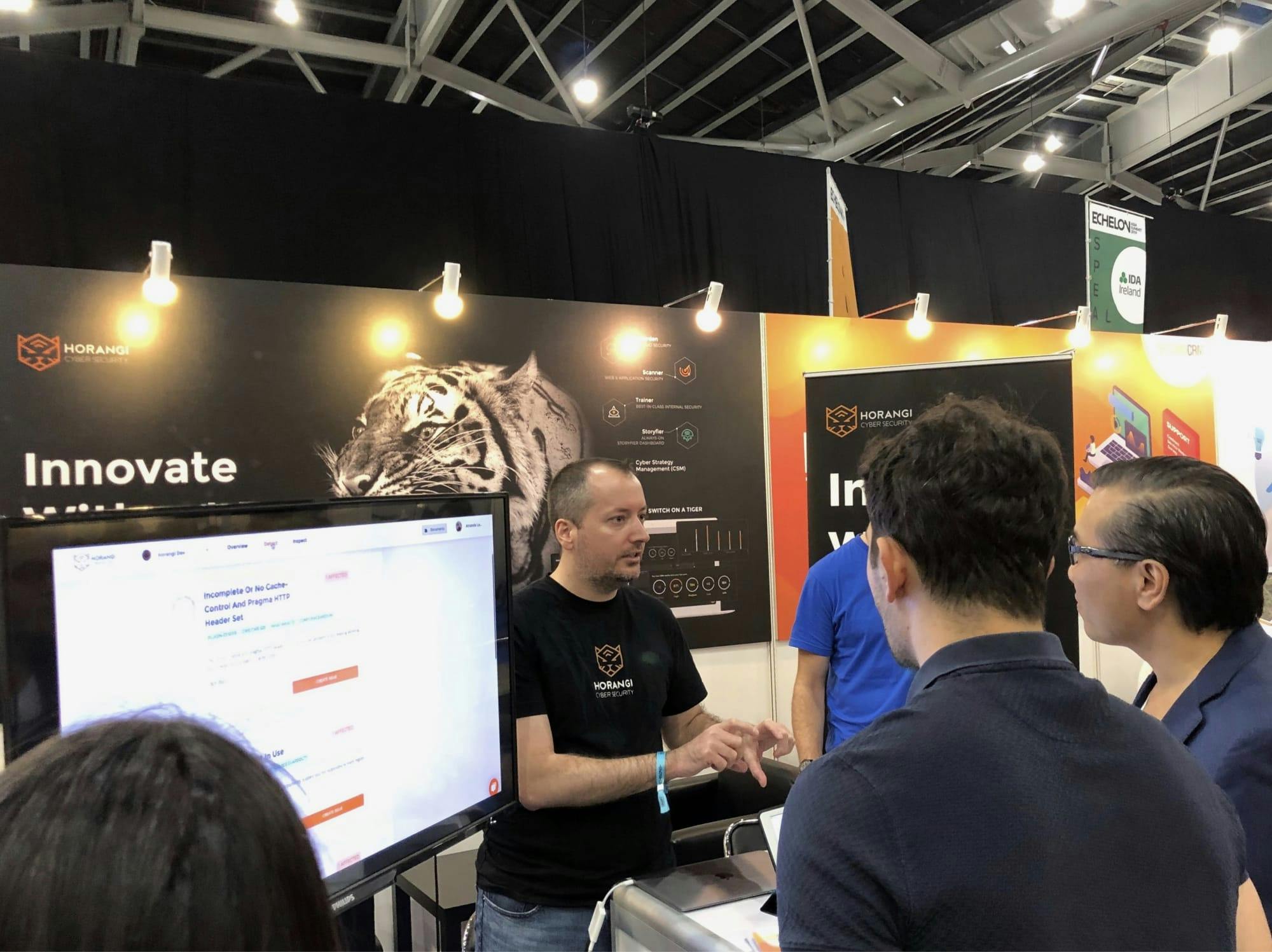 Introducing Warden
On both days, prospects got to experience our full suite of Horangi products at our booth. I was happy to see that many of our visitors were impressed at how easy it was to use our products and see the data. We also took the opportunity to introduce the newly launched Warden — our cloud security SaaS tool that detects AWS misconfigurations and vulnerabilities. Read about all the newest Warden updates on our Storyfier release here.
I personally enjoyed meeting the many talented entrepreneurs at the event. We talked a lot about how security is becoming top of mind for business partnerships. A fast way small businesses today can take advantage of this by complying with recognized regulations and frameworks. Having that security first mindset will be key to edging out the competition.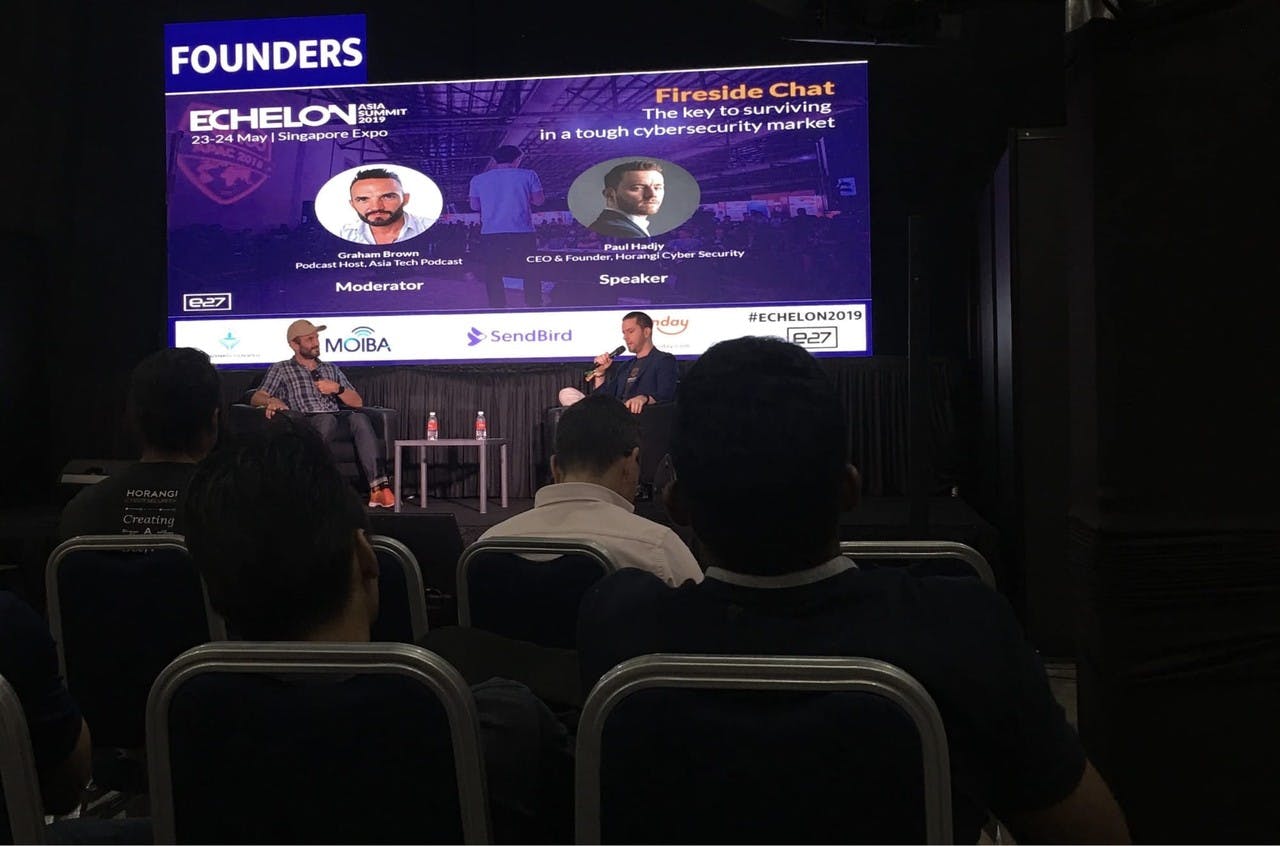 At the Founders Stage with Paul Hadjy
Horangi CEO and Co-founder Paul Hadjy sat down with Graham Brown from Asia Tech Podcast for a fireside chat about his pre-Horangi life to where Horangi will go from here. 
Paul opened with his multi-faceted security career that started in Palantir, where rockets striking at the Afghanistan base was a common sight. The experience at Palantir helped him to appreciate the power (and danger) of human ingenuity. It's why at Horangi, everything we do is centred around the people behind the technology and processes.
To small business owners like moderator Graham Brown, Paul touched on the risks of an unprotected network and revealed key steps on how to be smarter about protecting their digital assets.
Thank You
If you attended Echelon Asia Summit, I want to personally thank you for coming down to see us. I hope that, like me, you had a great time yourself.
If we didn't get the chance to speak last week, I look forward to meeting you at our next event!
Also, in the coming weeks, we've got more exciting news to share about Warden. We'll definitely keep you posted.