Since our last major update in Oct 2020, Horangi Warden went live on Google Cloud Platform (GCP) and expanded our reach further to enterprises beyond Amazon Web Services (AWS) cloud platform. As soon as the Warden launch on GCP was well underway, the team got busy with the next software update to create a better end user experience. Today, we're excited to announce the launch of One-click Remediation.
With One-Click Remediation*, all Warden users can now see immediate results after doing a Warden scan, reducing time, effort and possible human errors caused during manual remediation. Simply put, Warden can now enable even faster reaction times, where failed findings are rectified and remediated swiftly at a click of a button (or specifically, a single command).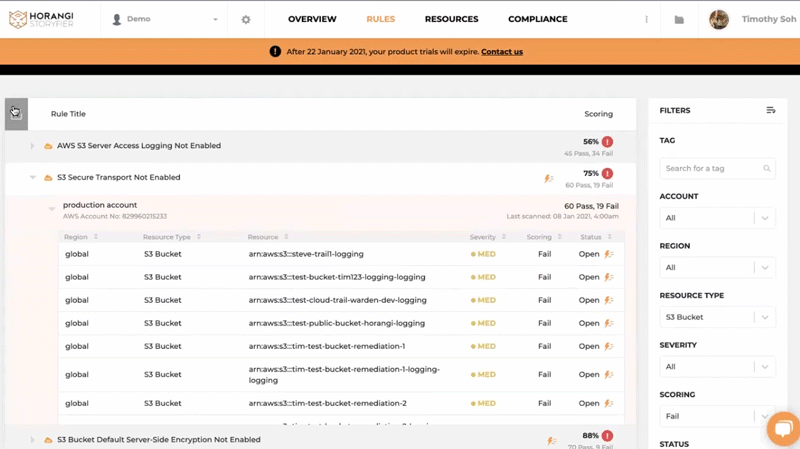 Other Features From Q42020
In case you missed it, we also launched Playbook Remediation, Rule Configuration and new control mappings for GCP cloud compliance standards on Warden in Q4 2020. Playbook Remediation offers a code playbook that can be run automatically to remediate some issues in your cloud security posture instead of having to go through a manual process. Rule Configuration allows users to enable or disable any Warden rule depending on use case. And we added support for the most used GCP cloud compliance standards — , CIS-GCP, CIS-GKE, and ISO 27001, to be exact. What does this mean? A greater peace of mind with less time spent on rectifying issues, automated remediation processes, and wider compliance inclusions. The search for an effective enterprise cloud security solution shouldn't be too complicated and we'd like to keep our users covered.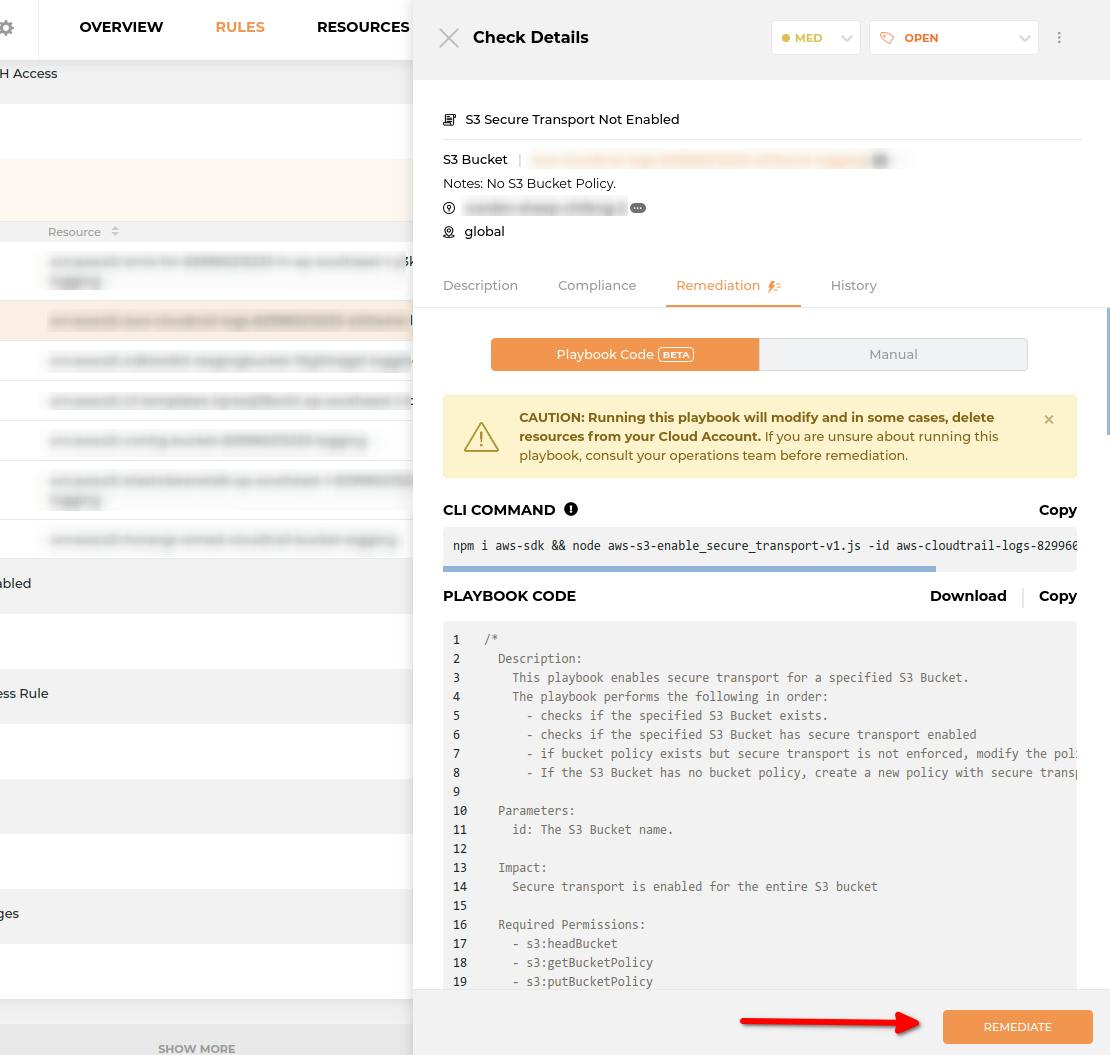 Warden Playbook Remediation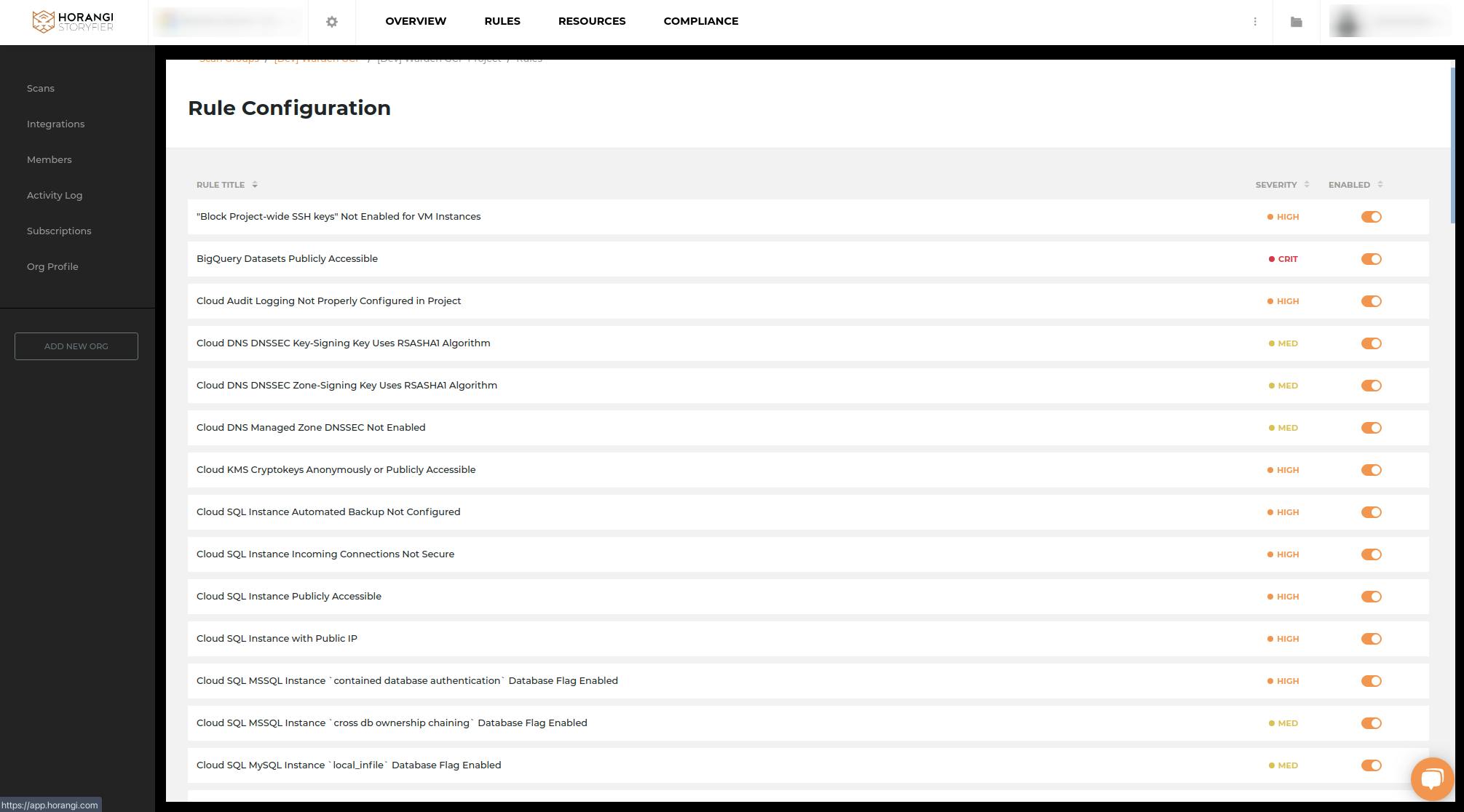 Warden Rule Configuration
We want to make Warden as simple as possible for you and your team so that we can become the premier cloud security posture management tool of choice. 
* Note: One-Click Remediation is only available for AWS environments at the moment. One-Click Remediation for GCP is currently in the works.