Numerous Possibilities: Amplify your Security Investments with Warden REST API Integration
We have already talked about how using Warden API is very straightforward and can be done within minutes. With the enhanced Warden API, you can further boost your existing security orchestration, automation, and response solutions to reduce manual work, complexity, and human error.
This update will provide great benefit if you want to use the new Warden API for:
Aggregating Warden findings into a visualization or reporting tool
Automation of JIRA ticket creation upon detection of a new finding
Scheduled reporting of compliance scoring
How to Get Started? 
Getting started with the Warden API is simple - just head over to our support portal to learn how to generate your first API key.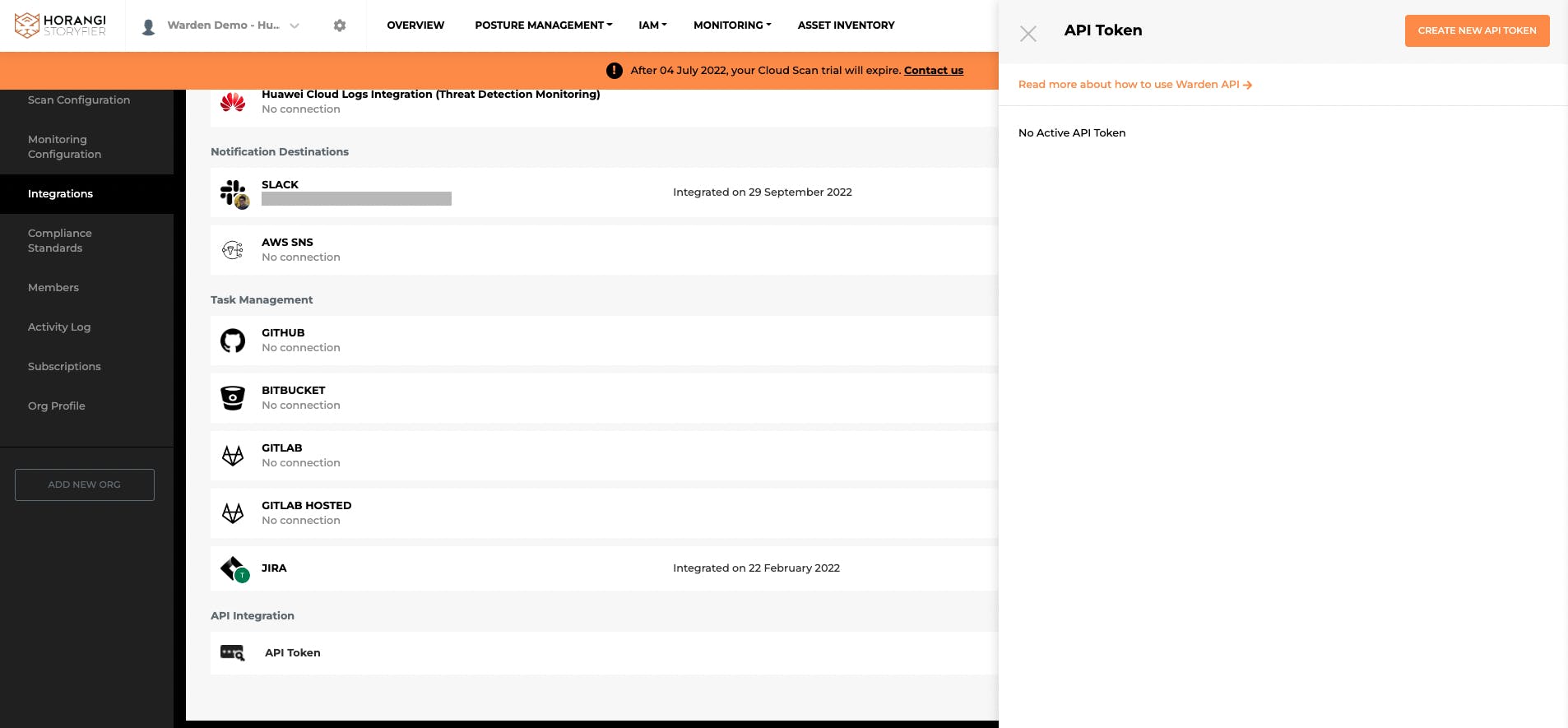 Generating a New API Key in Warden
As illustrated on our support portal, Warden API now gives you the option to access the following dataset:
Results of your latest scan findings
Results of your latest scan findings - filtered based on severity, scan accounts, compliance standard, etc *
List of all scan accounts onboarded *
List of all scan groups created *
List of all rules evaluated *
Detailed breakdown of a compliance standard and the rules associated under each control *
* new addition to Warden API
Conclusion
Unleash the full potential of your multi-cloud platform security with Warden - the only cloud security solution with CIEM, CSPM, Real-Time Threat Detection, Vulnerability Remediation, and Compliance Automation capabilities. If you are excited to know more about how to secure your cloud, drop us a line here.